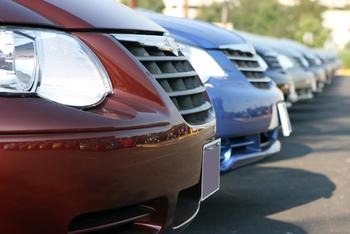 Engine Noise in Chrysler and Dodge Vehicles caused by issue with the lifters.
Specifically reported for those with Chrysler or Dodge minivans, the most common reason for this engine noise is an issue with the lifters, which are on top of the pistons inside the engine. Cerma Engine Treatment has been known to fix this common problem. Using Cerma Engine Treatment is simple -- just add 2oz to the engine oil and drive as normal. When you are ready for your next oil change and want to look at additional improvements to the engine, switching to CERMAX 5w20 or 5w30 will quiet the engine down even further.

For additional research on the issue, please see the article from www.aa1car.com - CLICK HERE or read some of the excerpts below.

From www.aa1car.com:

Engine noise is a common complaint on 1991 and newer Dodge Caravans and Chrysler minivans with 3.3L and 3.8L V6 engines. A variety of things can cause engine noise on these vehicles. Common engine noise complaints on these minivans include tapping, ticking, clattering, rattling, knocking, rapping, buzzing, whistling, squealing and groaning sounds from the engine compartment. In some cases, the noise is only noticeable immediately after starting the engine. Other times, the noise comes and goes, changing with engine speed or vehicle speed. With some minivans, the noise has always been there and has never gone away.

aa1car.com goes on to say:

Engine Valvetrain Noise

One of the most common engine noise complaints on the older 3.3L and 3.8L V6 engines is ticking, tapping or clicking noises from the area of the valve covers. This is typically valvetrain noise caused by excessive lash (clearance) between the pushrods, rocker arms and valves.

Quieting Noisy Valve Lifters

Lifter noise can sometimes be fixed by adding a bottle of engine flush to the crankcase, or having the oil system professionally flushed at a repair shop. The solvents and detergents in the cleaner will hopefully loosen the varnish and carbon deposits that are causing the lifters to stick or that are blocking the oil fill holes in the lifters. If you are using a crankcase additive, follow the directions on the product. This usually involves driving your vehicle for a period of time (to give the product time to work), then changing the oil and filter.