Testimonials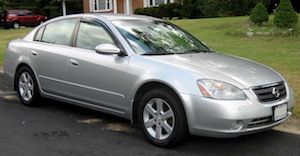 Scott A.&nbsp

&nbsp2002 Nissan Altima 2.5L
06/11/2014
Hello,
Just want to let you know of the positive results I have had so far: 2300 miles since Cerma was added to crankcase; oil consumption has been cut in half, from 4 quarts per month down to 2 quarts per month; slight mileage increase, about 1 mile per gallon more. Compression is far better than when I purchase the car at 93k ( I now have 148k on the odometer).
Thank you, Scott A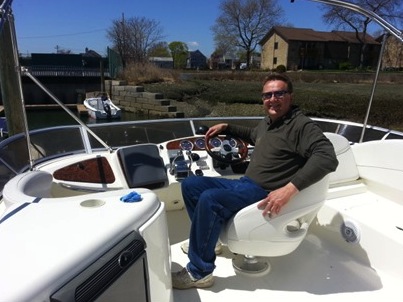 Leigh Overland&nbsp

&nbsp40 FT Meridian Yacht
06/04/2014
The boat is going over 28 MPH. Granted clean bottom and props but I don't believe it ever went over 26ish on this boat. It is a 40 FT Meridian Yacht weighing 17 tons. Top end speed was increased about 10% and that is before we start with the CERMAX Motor Oil.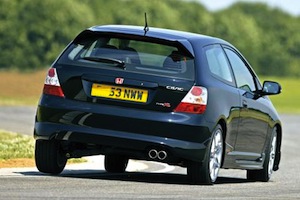 James T. (UK)&nbsp

&nbsp2003 Type R Honda Civic EP3 with VTEC Engine and 114,500 miles
03/10/2014
Just received the engine treatment and it works perfectly :)

My car has more torque, sounds great it's also smoother running.
My vtec kicks @ 6k and pulls through all gears perfectly. I need to replace my timing chain and I'm sorry I didn't change it before using the cerma.

So far I'm amazed by the product. I'm completely sold. -James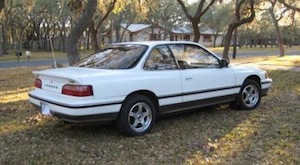 PETER V.&nbsp

&nbsp89 ACURA WITH A HONDA B-16 ENGINE
02/21/2014
YOUR ENGINE TREATMENT IS THE BEST VALUE FOR THE MONEY AVAILABLE IN THIS OR ANY OTHER WORLD. IT WORKED SO WELL ON MY INCURABLE INTEGRA ENGINE, I ALMOST CONSIDER IT PROOF THAT WE HAVE ALIEN TECHNOLOGY. --Peter V. (Post 1 via order notes - 04/02/2011)

THIS IS ONE OF THE GREATEST PRODUCTS I HAVE EVER BOUGHT. ITS LIKE THE FENDER STRATOCASTER. THE RESULTS ARE SO GREAT I TELL EVERYONE THAT IT'S ALIEN TECHNOLOGY. YOU TURNED MY ACURA WITH A TRANSPLANTED HONDA ENGINE FROM AN ENGINE THAT WOULD CRAP OUT AT 5,000 RPMS NO MATTER HOW MUCH MONEY AND EFFORT WAS PUT INTO IT INTO A FINELY TUNED RACE CAR ENGINE!!!!!!! I LOVE YOU - I WILL ALWAYS LOVE YOU. THE PROBLEM WAS, IN FACT, DISHARMONIC RESONANCE. THE ALIENS WOULD BE PROUD OF YOU.) --Peter V. (Post 2 via order notes - 04/13/2012)

YOUR PRODUCT IS ONE OF THE GREATEST PRODUCTS I HAVE EVER PURCHASED. IT TURNED MY 89 ACURA FROM A FRUSTRATING ADVENTURE IN MONEY SPENT INTO A RACE READY SUPERCAR. --Peter V. (Post 3 via order notes - 09/16/2012)

CERMA ENGINE TREATMENT IS ONE OF THE MOST AMAZING AND BEST VALUES I HAVE EVER EXPERIENCED. MY 89 ACURA WITH A HONDA B-16 ENGINE TRANSPLANT SAW $4,000 WORTH OF ATTEMPTS TO GET IT TO RUN SMOOTHLY AND WITH THE POWER EXPECTED - ALL FAILED, THEN I TRIED CERMA. IT COMPLETELY CURED THE ENGINE, AND IT RAN LIKE NEW. THIS IS NO EXAGGERATION. I TRIED NEW COMPUTER, NEW FUEL RAILS, INJECTORS, FUEL PUMP, AND ENDLESS TUNING ATTEMPTS. THE PROBLEM WAS DISHARMONIC VIBRATIONS AND FRICTION THAT NO OTHER PRODUCT DID A THING FOR. THANK YOU, CERMA YOU ROCK... STADIUM ROCK !!!!!!!!! --Peter V. (Post 4 - 11/10/2013)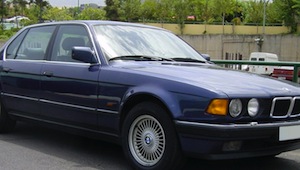 Mark C. McCafferty, P.E.&nbsp

&nbsp1991 BMW 750i 5.0L 12 cylinder
02/18/2014
In my application, 1991 BMW 750i 5.0L 12 cylinder, I was mainly trying to correct annoying hydraulic lifter noise without having to replace any lifters. The Cerma product worked almost immediately to quiet all noisy lifters and they have remained quiet for the last 30K miles on an engine that now has 186K miles. I also notice smoother idle and overall performance, if that is possible with a 12 cylinder motor! I also used it in the tandem hydraulic pump (power steering and load leveling rear suspension systems) and power steering "groan" has greatly diminished!
Mark C. McCafferty, P.E. (admin move 02/29/2012, 05:16 PM)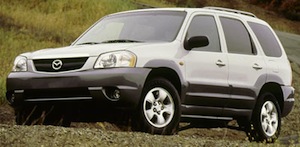 Tom D.&nbsp

&nbsp2002 Mazda Tribute
02/18/2014
Hi John. I decided to try Cerma and my first use was in my daughter's 2002 Mazda Tribute with about 100,000 kms on it. It was running a bit rough and mileage was low 20's per gallon. I treated it and then we went on a family trip, loaded with 4 adults and full of golf clubs and luggage. We averaged 32 MPG, with lots of passing power and smoothed out idle. I have used it since in all my vehicles with more than satisfactory results, and plan on doing all of the transmissions shortly.
Regards, Tom D.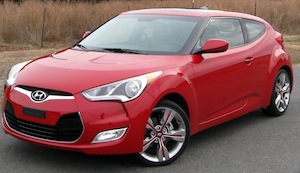 Veloster Forum Member&nbsp

&nbspHyundai Veloster
02/06/2014
Did a test session earlier, the initial run since adding the CERMAX 5W40 oil plus the manual transmission treatment.

First thing I noticed when shifting to second was how much easier the gear went in, I actually said "Wowwww" out loud.

Second thing is that the butt dyno felt an immediate improvement in power. Throttling it only 1/3 of the way down in second gear caused the m/w to spray, invoking a verbal blessing of excrement. Boost was coming on so quickly that I had to raise the engagement point (twice) to restore some throttle linearity. I have to confess that I didn't feel much with either of the treatments (engine & nano) individually after they were added and worked in.

After adding the Cerma Motor Oil, the performance improvement is astounding. Never before have I experienced anything of the sort by merely changing the oil.

Really impressive.
copied from: http://www.velosterturbo.org/forum/ veloster-maintenance/5282-good-order-85.html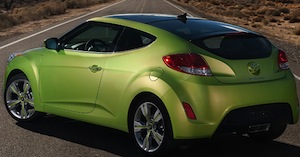 CH3mist - Veloster Forum Member&nbsp

&nbspHyundai Veloster
02/01/2014
So...I just got the oil changed to Cerma 5W30 and could feel a huge difference just starting the car up. Engine vibration in the pedal has gone almost to zero and the acceleration feels smoother. The best way to describe how it feels is by watching the test video that john put up comparing the oils. I was running mobil 1 and didn't realize how rough the engine ran compared to the new Cerma oil. After feeling this big of a difference I can't wait to feel the changes over the next 90 days.

copied from: http://www.velosterturbo.org/forum/ veloster-maintenance/5282-good-order-80.html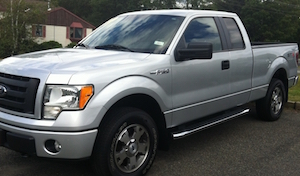 Colt J.&nbsp

&nbspFord F150
01/29/2014
Best product yet. I am a contractor. I put a lot of miles on my trucks -- about 500,000 on one truck that I bought brand new 4 years ago. I put in Cerma after I saw a YouTube video and thought to give it a try. I was initially worried about the expense in buying the product, but almost immediately, I was impressed. Thanks Cerma for making the best damn thing yet and saving me a crap ton of money in the process.-- Colt J.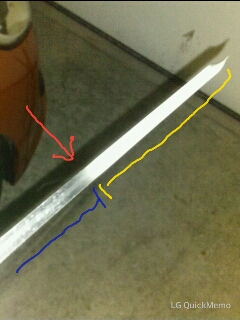 Peter K. (aka Gaijii)&nbsp

&nbspFrom Veloster Forum -- CERMA Treatments/Oil/Lubricants: For the good of the order
12/28/2013
Well its finally complete,.. my VT has been engine treated, 6000 mi. ran in, and turbo treated, 6500 miles ran in. 7500 mi. can around, the "carrier" Motul which had served me well ( I'm a fan Cbrmale), was scheduled to come out and be replaced BY !!! TADAA !! CERMA oil 5w40. As I did my oil change I noticed something about the dipstick I hadn't noticed before....There was a "coating" on the entire portion of the stick which swims in the oil in the oil pan. What was really interesting about this "coating":
- I could not scrape it off.
-And its nature was extremely SLIPPERY to the touch with ones finger coated in oil. It was markedly more "slippery" than the portion of the dipstick which was uncoated. CERMA binds to wherever there is heat and or friction. CARBON CAN NEVER STICK TO A CERMA TREATED SURFACE. (YES,..our dirty GDI's,..no more build up). The oil makes carbon bind to itself rendering it salvageable in size for out filter media.

The inventor of CERMA had explained to me that the CERMA engine treatment will treat the ferrous metal innards of the ENTIRE inside of the engine for its LIFE !! The CERMA NANO will treat the bushings of the turbo and any other non-ferrous components in the oil circulate. Now I had evidence in front of my face that I could relate to. Notice the two zones on the dipstick, the yellow is coated, the blue is not.

My VT (AT) would do 31-37 mpg at 58 mph on Motul. Now that I've done the complete array and the oil I'm doing 35-44 mpg at the same speed. (That's one day after oil switch over) -- Peter K. (aka Gaijii)