Testimonials
john&nbsp

&nbspford f-350
02/23/2022
Using cerma products for last 2 years and cerma made the truck preform as new with no repairs since using products. Great products!
Mitch Jewett&nbsp

&nbsp2016 Toyota Camry LE 4 cylinder
08/09/2018
Bought it used in February, added the motor treatment as I left the dealer. Have averaged 41mpg since I bought it, 18% improvement over the highway rating of 35. (I commute with a total of 3 stop signs or stop lights on the way to work) Here is a copy of each fill-up since new to show I'm not making this up:
The dealer changed the oil last time, but I changed to Cermax 0-20 oil yesterday so I expect it will improve some more improvement coming. Thanks Cerma for helping me achieve some steller mpg!

model mpg odometer miles gallons price city_percentage fuelup_date
Toyota Camry 46.44 23839 339 7.3 3.014 8/6/18
Toyota Camry 43.6 23500 218 5 2.8 7/28/18
Toyota Camry 48.52 23282 262 5.4 2.963 7/23/18
Toyota Camry 42.28 23020 241 5.7 2.807 7/19/18
Toyota Camry 41.83 22779 274 6.55 3.053 7/15/18
Toyota Camry 43.8 22505 205 4.68 2.991 7/9/18
Toyota Camry 45.32 22300 281 6.2 3.065 7/5/18
Toyota Camry 43.44 22019 278 6.4 2.969 6/26/18
Toyota Camry 45.64 21741 345 7.56 3.042 6/18/18
Toyota Camry 42.73 21396 372 8.705 3.159 6/9/18
Toyota Camry 46.46 21024 302 6.5 3.077 6/1/18
Toyota Camry 40.87 20722 276 6.753 3.11 5/21/18
Toyota Camry 40.27 20446 365 9.064 3.199 5/17/18
Toyota Camry 46.1 20081 337 7.311 3.009 5/14/18
Toyota Camry 47.24 19744 225 4.763 2.939 5/7/18
Toyota Camry 43.46 19519 239 5.5 2.909 4/30/18
Toyota Camry 38.96 19280 187 4.8 2.917 4/20/18
Toyota Camry 33.54 19093 275 8.2 2.927 4/16/18
Toyota Camry 43.33 18818 221 5.1 2.941 4/11/18
Toyota Camry 40.98 18597 377 9.2 2.826 4/10/18
Toyota Camry 38.31 18220 226 5.9 2.797 4/2/18
Toyota Camry 41.88 17994 289 6.9 2.899 3/25/18
Toyota Camry 39.49 17705 308 7.8 2.821 3/20/18
Toyota Camry 41.27 17397 227 5.5 2.727 3/13/18
Toyota Camry 36.38 17170 171 4.7 2.766 3/9/18
Toyota Camry 36.96 16999 425 11.5 2.87 3/4/18
Toyota Camry 36.81 16574 265 7.2 2.778 2/26/18
Toyota Camry 35 16309 175 5 2.8 2/20/18
Toyota Camry 36.12 16134 246 6.811 2.79 2/15/18
Toyota Camry 0 15888 0 4.1 2.805 2/14/18
James, VAS-PRO&nbsp

&nbsp11 year old furnace
07/26/2018
This product saved me from loosing the use of my furnace for a week in December, I was leaving my home in north IA. I heard a strange noise from the basement and went to investigate, it sounded like a bad bearing, I opened the case of the furnace and it got louder, shut furnace off and noise quit , I touched the induction blower motor and it was very hot, I vent out to garage found a half empty Cerma bottle and dental syringe treated the bearings on every side I could reach worked it in by turning the gravelly feeling motor by hand until it seemed to loosen up, I reinstalled the motor and was instantly and vary noticeably better, it was working so well by the time the new one arrived, I put on the shelf for a backup. Thanks John L. , John, Mike, and Dea for introducing me to Cerma it has truly been a life saver!!!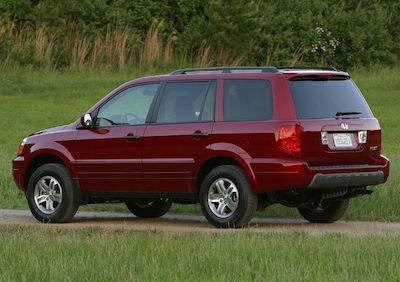 John T.&nbsp

&nbspHonda Pilot 2004 3.5L
02/06/2018
Several tens of thousands of miles ago, I found out about Cerma Engine Treatment -- yep, I was skeptical. But talking with these wonderful folks convinced me to try it. After adding to the oil, I noticed a problem of concern: at the stop light, my car was so quiet i couldn't hear the engine running -- i had to check the RPM's to confirm. Even BETTER, my engine temperature very soon dropped a couple of notches, from "top" of the idiot thermometer image to the very bottom of it -- and, years later, it has NEVER climbed again. And the engine runs smoother .... and at about 150-200 RPM lower to achieve the same highway speed. Friends have noticed the same ..... i tell everyone. So -- what are YOU waiting for? --- John T. Humble, TX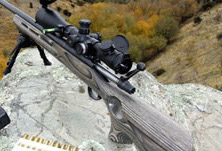 Paul M.&nbsp

&nbspRuger .204 Rifle
02/21/2017
I have been using Cerma products for close to two years now in my all my vehicles, tractors, excavator and dump truck. I am totally impressed with all of the products! As a result of my confidence in these products, I thought I would try the firearm foam and grease in my rifles that I use each year shooting sage rats. In late spring each year, I shoot as many as 1000 rounds through each of my 4 rifles that I take with me during this multiple day shoot. The first thing that caught my attention is when I used the foam in the barrel of my Ruger .204 rifle after I had done a thorough cleaning the week before. I was amazed at how much carbon came out of the barrel when I ran a patch through to remove the foam!! It was as if I had never cleaned the barrel. I used the grease on the bolt and was impressed again. In the past after 200 rounds through my bolt action .204, I would have to remove the bolt and clean the action as it would dry out and not chamber a new round properly. Last spring, I shot over 800 rounds without having to do anything and it worked like new still. I am totally sold on this stuff and recommend it to all my shooting buddies now. I haven't found anything close to this stuff. Try it as it will make a believer of you! -- Paul M. WA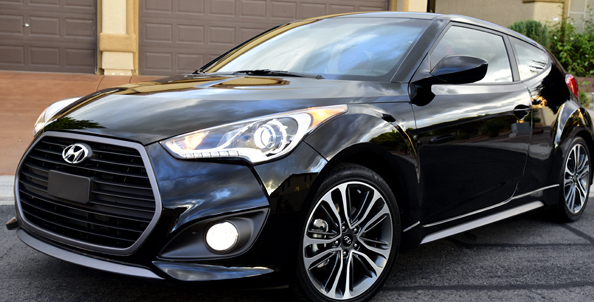 Tyler Conklin&nbsp

&nbsp2016 Hyundai Veloster Turbo
09/16/2016
I just want to state that other than an amazing product, this company has amazing customer service. The day after ordering my engine treatment I received a call to inform me that I did not need a full 2oz, and then they asked to change my order to a 1oz and refund a portion of my purchase. I also received a complimentary 2oz fuel treatment. Most companies would have just taken my order and my money, but this shows that these people are honest and care about what they do. Thank you Cerma. -- Tyler C.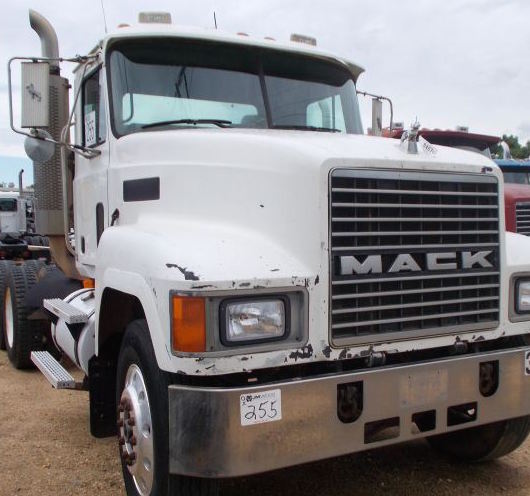 Peter P.&nbsp

&nbspMack 350
07/24/2016
This stuff is crazy good although I need to replace injection pump on my Mack 350. This product made the truck run the best it has done for a year. Almost made me forget the pump. Suggestions for a new pump? -- Peter P. via Amazon (Verified Purchase)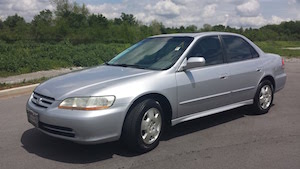 Tuan H.&nbsp

&nbsp2002 Honda Accord EX V6
07/19/2016
Before using Cerma, this car, a work car with 160K miles, would jerk every time it changed gears when you drive and the water temperature would be pointed a little over half way up the temperature gauge. I was a little skeptical before but kept reading the testimonials and watching the videos and decided to buy to see how it works.

I followed the instructions on how to add these additives to a "T" and I have to honestly say I am blown away with the results. After adding Cerma to the engine and the transmission and the fuel, and revving it for the recommended time, I took it out for a spin and drove for about 25-30 miles and before I even got to the highway, I felt the transmission shift smooth like it was a new car, and there is a noticeable power difference. I was easily passing up cars that were already going over the speed limit. But the biggest change I noticed after adding Cerma was the temperature difference. This car's normal operating temperature was a little over half the gauge and while I was driving, I could see the needle on the temperature gauge slowly drop the more I drove. I just thought that was just because the air was cooling the radiator while I was on the highway, but I pulled off the highway and came to a stop light and the temperature gauge was still reading cool. Now the gauge only reads a little over 1/4 way up the gauge even while parked and idle.

I am blown away at the results and from what I heard, its only gonna get better the more the car is driven.

I'm totally looking forward to adding Cerma to ALL my cars now. I cant wait!!

Thank you Cerma!!

Tuan H.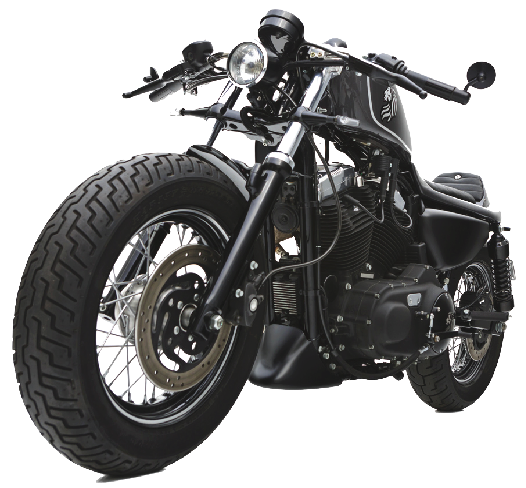 Joe M.&nbsp

&nbspJoe M. Branford, CT
07/17/2016
I was your biggest skeptic. I bought the Cerma Engine Treatment because of how passionate you were about the product. It has been sitting on my toolbox for months. I put Ii t in the bike today and within an hour I noticed it working. Wish I hadn't waited so long. What have you got for my tranny? -- Joe Matteis Branford, CT via text from CermaLube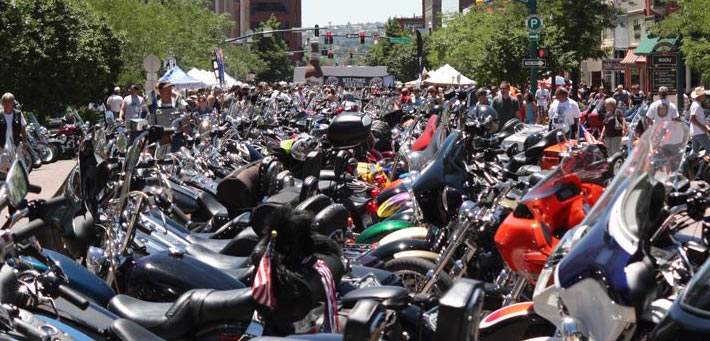 Greg J.
06/25/2016
Thanks for the emails, i am getting better gas millage in my bike, was at 39 MPG. I am now getting 43 MPG after 300 miles of riding on Cerma! --Greg J. – Wolcott, CT