Browse through Testimonials. Any questions, feel free to contact us.
Newest to Oldest -

Click Here

to go to the Testimonial List View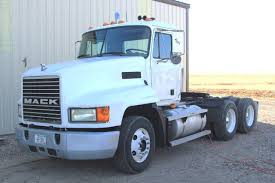 I own a 2002 Mack semi. My truck started using 2 to 3 gallons of oil per week. I was told I needed to rebuild the motor, rings, sleeves, rod, and main bearings. The motor had an excessive amount of blow by. I added Cerma and followed the instructions carefully. Over the next three days the truck used less than a half gallon of oil. Six months latter the truck has not used any oil between oil changes, and the blow by has almost disappeared. At my last oil change I pulled an oil sample. On a million mile motor the iron should have been between 50 and 120 parts per million. A new motor should be between 30 and 40 parts per million iron. My oil sample came back 20 parts per million iron and less than 5 ppm of other wear metals. The oil sample was taken at 18,000 miles on the oil and over a month of idol time. The numbers should have been elevated based on the miles and time on the oil. I have seen a ten percent in fuel economy in all of my trucks. This is the best product you can get for your&nbspRead more
2002 Mack Semi
Thursday, April 23, 2015
Note on Testimonials
In accordance with the FTC guidelines concerning use of endorsements and testimonials in advertising, you should be aware of the following:

• Testimonials displayed are given verbatim except for correction of grammatical or typing errors. Some have been shortened where the testimonial was lengthy or portions were repetitive.

• Customer testimonials received are individual experiences by persons who have used our products, and the effectiveness of our products varies depending on each customer's situation.

• Testimonials and case histories reflect individual results and Cermastore.com does not assert that they are typical results you should expect to achieve.

Note: All Cerma products are backed by a 100% purchase price warranty, if you do not think you have received your monies worth in using our products, contact us.