Browse through Testimonials. Any questions, feel free to contact us.
Newest to Oldest -

Click Here

to go to the Testimonial List View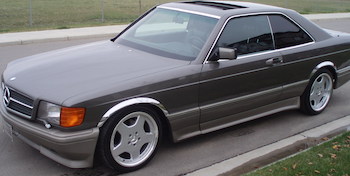 I never bother writing reviews, however, this product is FANTASTIC!! 560 SEC Benz with 113k miles, about 30k since valves...UNBELIEVABLE!! Cold start on 1st turn of starter EVERY time, not the 4-6 turns... After the results with oil treatment, did tranny, power steering and fuel treatments... Tires squealing out of stand still when pedal punched AND chirping again into 2nd gear...with an automatic. Strongly recommend to anybody who wants increases performance and efficiency and reduces emissions and wear and tear... I went for 1st ever Cali smog test...guy was shaking his head saying these older benzs with big motors are a problem...passed with flying colors. This is product is the real deal. -- Pdidheon via Amazon
1990 560 SEC Benz
Monday, March 23, 2015
Note on Testimonials
In accordance with the FTC guidelines concerning use of endorsements and testimonials in advertising, you should be aware of the following:

• Testimonials displayed are given verbatim except for correction of grammatical or typing errors. Some have been shortened where the testimonial was lengthy or portions were repetitive.

• Customer testimonials received are individual experiences by persons who have used our products, and the effectiveness of our products varies depending on each customer's situation.

• Testimonials and case histories reflect individual results and Cermastore.com does not assert that they are typical results you should expect to achieve.

Note: All Cerma products are backed by a 100% purchase price warranty, if you do not think you have received your monies worth in using our products, contact us.