Browse through Testimonials. Any questions, feel free to contact us.
Newest to Oldest -

Click Here

to go to the Testimonial List View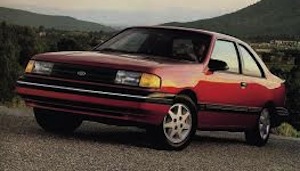 I am a journeyman machinist/machinery mechanic automotive enthusiasts with 40 years of formal and trade experience.presently I am rebuilding/upgrading a 1991 ford tempo and writing a book.during upgrade research i found about Cerma.as it is a coating, i was EXTREMELY concerned about the possibility of oil flow problems that other DIFFERENT product companies historically had.I spent 24 hours reading every word on this website AND contacted TWO people that provided testimonials. They both confirmed use and excellent results.I then grilled the inventor John Murray for hours with every conceivable problem. John patiently educated ME in this REVOLUTIONARY new technology, and addressed the inherent inadequacies of ALL known lubrication currently in use.

Finally I tested cerma in the transmission. I was informed that it would make it quieter in 20-30 seconds. Previously i had flushed ,new filter and installed the best special upgraded heavy duty fluid !
available.the transmission seemed&nbspRead more
1991 Ford Tempo
Thursday, September 15, 2011
Note on Testimonials
In accordance with the FTC guidelines concerning use of endorsements and testimonials in advertising, you should be aware of the following:

• Testimonials displayed are given verbatim except for correction of grammatical or typing errors. Some have been shortened where the testimonial was lengthy or portions were repetitive.

• Customer testimonials received are individual experiences by persons who have used our products, and the effectiveness of our products varies depending on each customer's situation.

• Testimonials and case histories reflect individual results and Cermastore.com does not assert that they are typical results you should expect to achieve.

Note: All Cerma products are backed by a 100% purchase price warranty, if you do not think you have received your monies worth in using our products, contact us.