Browse through Testimonials. Any questions, feel free to contact us.
Newest to Oldest -

Click Here

to go to the Testimonial Page View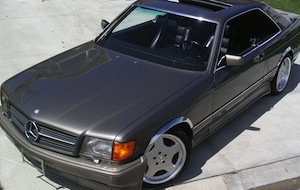 CERMA IS THE REAL DEAL!!

I heard about Cerma oil treatment from a friend who had amazing results with a sluggish high-mile Acura minivan. I treated my Mercedes Benz '91 560 SEC (113k miles) 4 weeks ago with Cerma engine, transmission, power steering and fuel treatment and can report INCREDIBLE results. 1-click cold start ka-vroom EVERYTIME (as opposed to 4-6 turns to catch). The power seems unreal...squealing tires from a dead stop with 3/4 pedal - Even chirping tires into 2nd gear with pedal pined...on an automatic!! The transmission now shifts much smoother and the large shift bump typical of my gears is so much smoother. I have 350 miles since treatment and the car runs FANTASTIC. I had my 1st California smog test 2 weeks back and the technician was nervous I wouldn't pass beforehand saying these old cars with large V8s often have SMOG trouble. I guaranteed him it would pass knowing the difference in my vehicle since treatment. Car passed with flying colors, tech said "I guess you&nbspRead more
Mercedes Benz '91 560 SEC
Monday, April 6, 2015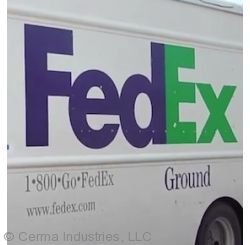 FedEx driver reports truck running smoother with increased power, as prior the truck was having problems getting up to freeway speeds. Driver was very happy to have treated this truck with Cerma Engine Treatment, and is looking forward to changing out to Cerma Motor Oil so he can feel safer while driving on the freeway.

For the complete video goto: https://www.cermastore.com/testimonial-cerma-fedex.html


Cerma Engine Treatment takes at total of 90 days to complete the intended process, will continue to update this post with information.
Fedex Ground Delivery Truck
Monday, August 17, 2015
Bought it used in February, added the motor treatment as I left the dealer. Have averaged 41mpg since I bought it, 18% improvement over the highway rating of 35. (I commute with a total of 3 stop signs or stop lights on the way to work) Here is a copy of each fill-up since new to show I'm not making this up:
The dealer changed the oil last time, but I changed to Cermax 0-20 oil yesterday so I expect it will improve some more improvement coming. Thanks Cerma for helping me achieve some steller mpg!

model mpg odometer miles gallons price city_percentage fuelup_date
Toyota Camry 46.44 23839 339 7.3 3.014 8/6/18
Toyota Camry 43.6 23500 218 5 2.8 7/28/18
Toyota Camry 48.52 23282 262 5.4 2.963 7/23/18
Toyota Camry 42.28 23020 241 5.7 2.807 7/19/18
Toyota Camry 41.83 22779 274 6.55 3.053 7/15/18
Toyota Camry 43.8 22505 205 4.68 2.991 7/9/18
Toyota Camry 45.32 22300 281 6.2 3.065 7/5/18
Toyota Camry 43.44 22019 278 6.4 2.969 6/26/18
Toyota Camry 45.64 21741 345 7.56 3.042 6/18/18
Toyota&nbspRead more
2016 Toyota Camry LE 4 cylinder
Thursday, August 9, 2018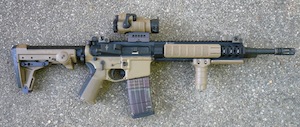 I must admit that I tend to view products with skepticism however the proof was in the data. I saw a legitimate 200 fps gain in a 16" AR-15 that would be the equivalent of having a 20" barrel, as well as a legitimate 150 fps boost in a 40 cal Sig P-229R. Now when cleaning time came around, both guns pretty much wiped clean with minimal fuss. I am looking forward to tinkering with this product and can see that it also has some potential for USPSA shooters who have to meet a minimum power floor providing extra velocity without pressure increase.

Thanks,
Corey Vento- Police training officer
Norwalk CT Police Department
203-854-xxxx
Norwalk CT Police Department
Tuesday, May 7, 2013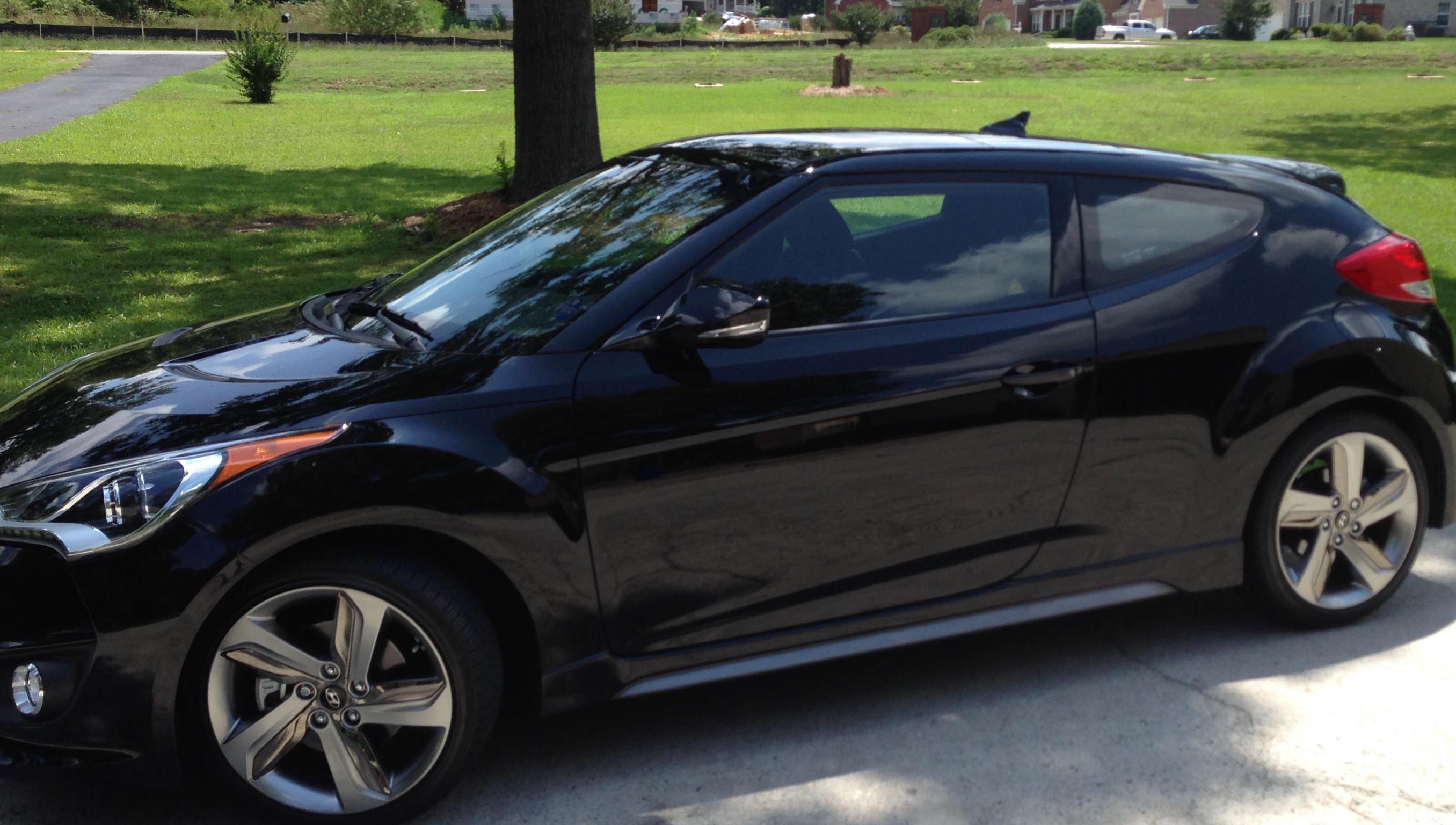 I'm only 2 days into the treatment with 22k miles on the odo only 100 miles driven since treated and already noticing a big difference when driving it on the highway and even in the city. I must say I've been made a believer. The car feels more normal and definitely feels like it runs much smoother when really getting on the gas. As for the idling, starting to notice that it feels more 'confident' when idling now than it did before. Definitely money well spent.

Originally posted on: http://www.velosterturbo.org/forum/veloster-maintenance/5282-cerma-treatments-oil-lubricants-good-order-222.html#post351474
Veloster Turbo
Tuesday, February 23, 2016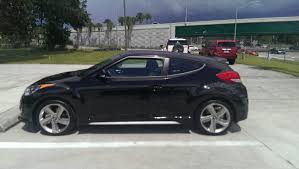 Re-post from:http://www.velosterturbo.org/forum/veloster-maintenance/5282-cerma-treatments-oil-lubricants-good-order-222.html#post353642
02-23-2016, 10:09 AM

I will say I'm only 2 days into the treatment with 22k miles on the odo only 100 miles driven since treated and already noticing a big difference when driving it on the highway and even in the city. I must say I've been made a believer. The car feels more normal and definitely feels like it runs much smoother when really getting on the gas. As for the idling, starting to notice that it feels more 'confident' when idling now than it did before. Definitely money well spent. --- Sly4c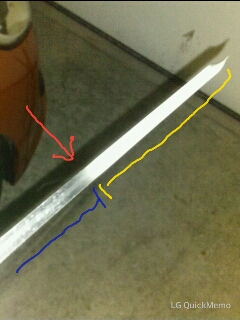 Well its finally complete,.. my VT has been engine treated, 6000 mi. ran in, and turbo treated, 6500 miles ran in. 7500 mi. can around, the "carrier" Motul which had served me well ( I'm a fan Cbrmale), was scheduled to come out and be replaced BY !!! TADAA !! CERMA oil 5w40. As I did my oil change I noticed something about the dipstick I hadn't noticed before....There was a "coating" on the entire portion of the stick which swims in the oil in the oil pan. What was really interesting about this "coating":
- I could not scrape it off.
-And its nature was extremely SLIPPERY to the touch with ones finger coated in oil. It was markedly more "slippery" than the portion of the dipstick which was uncoated. CERMA binds to wherever there is heat and or friction. CARBON CAN NEVER STICK TO A CERMA TREATED SURFACE. (YES,..our dirty GDI's,..no more build up). The oil makes carbon bind to itself rendering it salvageable in size for out filter media.

The inventor of CERMA had explained to me that&nbspRead more
From Veloster Forum -- CERMA Treatments/Oil/Lubricants: For the good of the order
Saturday, December 28, 2013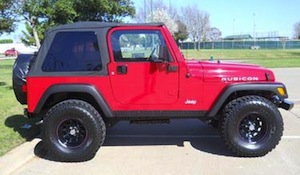 Cerma makes everything run smoother. I was skeptical of Cerma at first, but decided to try it. For example, my wife owns a 2000 Jeep Wrangler. When we first bought the Jeep we were averaging about 16 to 17 miles per gallon. I put Cerma in the engine, transmission, transfer case, and rear differentials and after we are averaging 21 to 22 miles per gallon. My wife and I have also noticed an increase in power and the smoothness of shifting gears and the ride.

I also own a 2005 Honda VTX 1300 and decided to try it with the motorcycle to see if there was a change. I added Cerma to the engine and transmission and noticed an increase in power, have smoother shifting, and don't have to choke it to start it like I had to before. I was sold.

I have since used Cerma in just about everything I own, from my kids' go-karts to all of our vehicles and have gained fuel economy and power in all of our vehicles. From here on out, I won't drive anything without adding Cerma to increase our gas&nbspRead more
2000 Jeep Wrangler and 2005 Honda VTX
Wednesday, August 18, 2010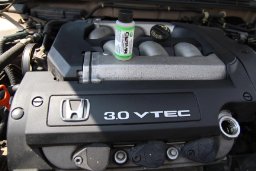 1st attempt to test this Cerma engine treatment on my 01 Accord V6 - org 68,000mi on SEP-02 2015. Brand new Mobile 1 full synthetic oil w/ Honda genuine filter before engine treatment applied, this accord runs avg mpg 18 / 24. Engine seems quieter after 80+ miles on the road. -- Spectacular Motoring via Amazon
2001 Honda Accord V6
Thursday, September 3, 2015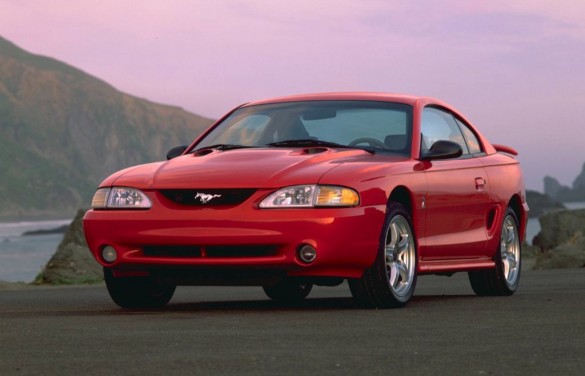 I have gone through 1000 miles of engine treatment+Transmission fluid change followed by 4000 miles of Cerma oil ->Filter change -> then another 1000 miles. So I have posted on Veloster forum that I used to get 26.8 MPG at my best on 100% highway trips (cruising at 75~80mph). Here is the MPG calculation done by OBD II. It was 80% Highway + 20% local, cruising at 65~70 on highway

Well.. even though the benchmark trip was at higher speed, overall 23% improvement shows even if i travel at the same speed, i will still get over 10% from the previous reading. Thank you so much!
Sungyoung Kim (admin E-Mail Post)
1998 Ford Mustang V6 168,000 Miles
Thursday, June 12, 2014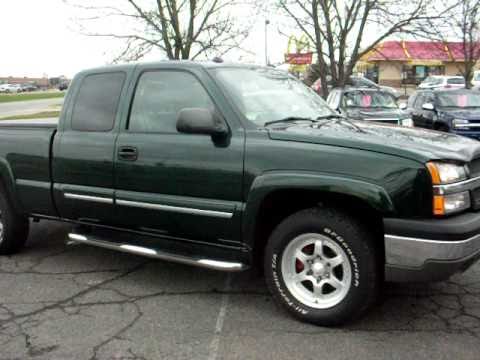 O ahhhhhhh mazing :) At first glance, i thought the price was a little crazy.but some in-the-know car guys that i know convinced me to give it a try, and i probably shouldn't have tried it on my only vehicle, but what the hell :D. my vehicle wasn't in bad shape (2004 silverado 5.3 v8) it had a slight tick at high rpm/high speed, i didn't make loud noises/vibration. i received the Cerma engine treatment very quickly ( fast shipment), eager to try. i used as instructed and im very impressed thus far with the results. improved pick-up, engine is quieter, ticking at high speed gone :D. i believe i will consider purchasing other Cerma products. please note this has been only the first day, will update if anything changes/improves. have a great day -- Stephen Reposted from http://www.amazon.com/Cerma-Gas-Ceramic-Engine-Treatment/dp/B00AZONLUC/ By stephen on May 23, 2013:
2004 silverado 5.3 v8
Thursday, May 23, 2013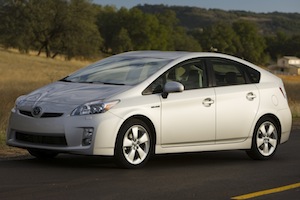 6/3/2015: John, I have been using the Cerma Evo grade oil in my 2012 Prius for over a year now an was thrilled to get 53-54 miles to the gallon. Recently, I just got lazy one day and took my Prius in to the Valvaline oil change and had them put in their top of the line fully synthetic to the car. The next six tanks of gas gave me no better than 47 m.p.g.!............Yes, that's right, the brand new clean conventional oil gave me a 6 m.p.g. reduction in gas mileage after I removed the Cerma Evo Oil. Cerma oil is in a class of one! This is the best oil I've ever used period! Thanks again! ---Steve A. (Cincinnati)

6/4/2014: John, the new technology in the EVO Motor Oil is the real deal for sure. I have seen my gas mileage increase to over 650 miles a tank in my 2012 Prius (58 M.P.G.) Each tankful of gas just got more and more miles after the EVO oil was put in and I love the ideal of having a Self-cleaning oil the Prius engine! *:) happy I will never have to go back to conventional&nbspRead more
2012 Prius (58 MPG)
Wednesday, June 3, 2015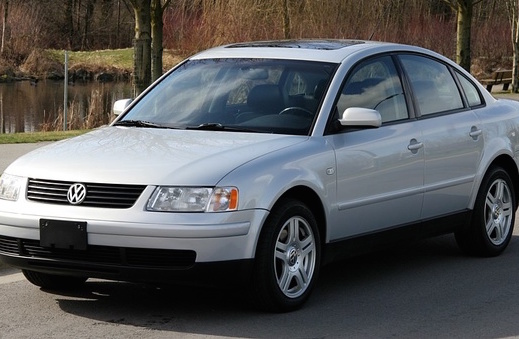 Great product, Works as advertised! Used on 4 cylinder WV Passat 2001 (Diesel) and 2011 Kia Forte (Gasoline). After treating the engines with this product and driving 30 miles the cars became quieter. In addition, the engine's operating temperature decreased and after couple of months I noticed 3-5% decrease in the gas consumption. If all this really hold true in the future this product will pay itself in the next 5000 miles. For best results, make sure you follow the setup instruction. -- Gi R. via Amazon (Verified Purchase)
WV Passat 2001
Saturday, November 30, 2013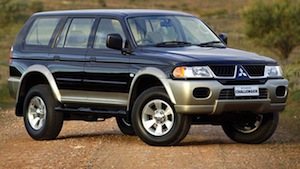 Hullo John,
I bought 1 bottle of Cerma STM-3 Engine Treatment and 1 bottle of Cerma STM-3 Automatic Transmission Treatment from you in May 2008. I treated my Mitsubishi Challenger(see attachment) 4x4 engine which is a 3Ltr V6 in the engine and the transmission. I followed your recommended instructions for the run in, drained the oil out of the engine and refilled with new filter, and had the automatic transmission fluid completely replaced. This vehicle had done 260,000 kilometers and still had the original engine and transmission. It is now at 289K and had 3 further oil and filter changes, and I can tell you that the result has been nothing short of astounding. The engine was starting to smoke before I put the Cerma it in, This has disappeared completely. These engines are well known for lifter chatter. It has none of that. It is so quite, and vibration is so minimal, that my friends marvel at it when I tell them how many kilometers it has done. It has increased in power and responsiveness&nbspRead more
Mitsubishi Challenger
Sunday, February 8, 2009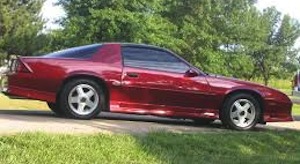 I put it in the engine oil and transmission. Transmission stopped slipping on very first drive home from work. I could not believe it!
1991 Chevy Camarom RS with 213,000 miles on it
Saturday, July 31, 2010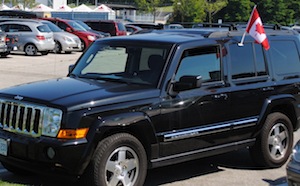 I've already used Cerma STM-3 Engine Treatment on 1 vehicle and plan to use this shipment to do a second. Great product, great support. I love this product, and keep buying it when I discover a friend or acquaintance who needs it too. Thanks! – Stephen Wild Post 2 (04/13/2012, 07:46 PM)

In addition to treating the drive train of my vehicle with Cerma, I used the product in another application with the intent of verifying its effectiveness. We know Cerma fills in the unseen inperfections on a metallic surface, but all the moving parts in a vehicle drive train are relatively massive and hidden from sight. I wanted to try it on something much less massive and more accessible to sight, sound and feel. So treated the cutter block and screen of my electric shaver with Cerma. In this application, the moving surfaces are powered by a tiny motor compared to the motor in a car or truck, and the surfaces involved are much smaller. But I thought it should still work to fill in the microscopic&nbspRead more
Jeep Grand Cherokee
Friday, April 13, 2012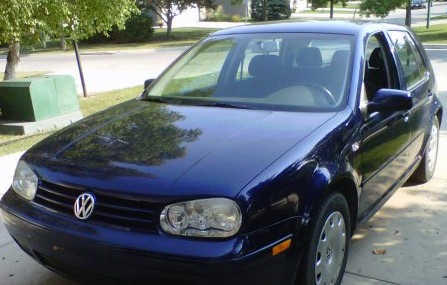 My name is ECS, i was introduced to your product by a friend. I spoke with John your technical analyst and asked him if this would be a good product for my car he said that indeed it would. I ordered one bottle of the Cerma Engine Treatment and used it in my car for approximately 500 miles before i needed a smog check . When i went to get the smog check the attendant indicated my car might not pass the test because California had changed their smog levels as of January 1, 2011 and some older cars could not pass.
So i left the car with him to check it upon my return he said the pass with flying colors and added that it was running better than when it was brand new. You can compare the results of the tests below. This product is everything it says and some.
Thanks, ECS (Ernest Strong via email Tue, Dec 6, 2011 at 2:28 PM)
VW
Tuesday, December 6, 2011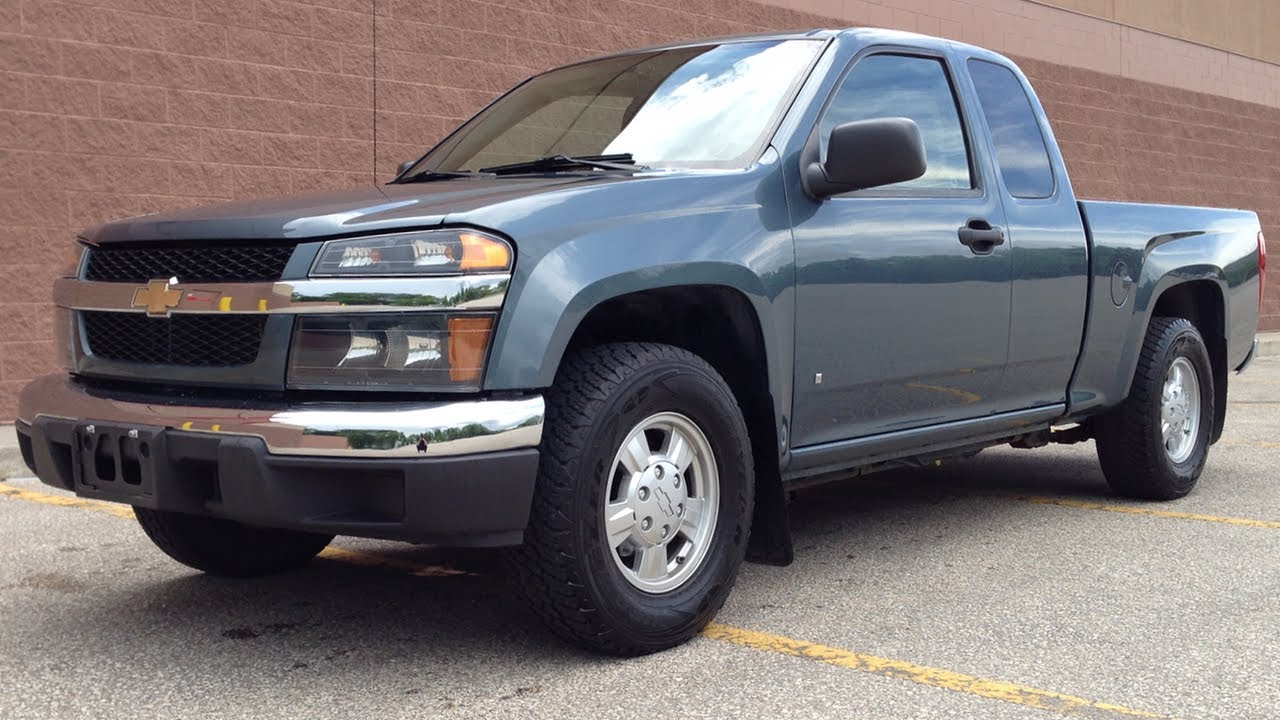 Reposted from http://www.amazon.com/Cerma-Gas-Ceramic-Engine-Treatment/dp/B00AZONLUC/ By Brad on February 25, 2015

This is the best stuff I've ever used. I did not buy from Amazon but bought the Engine Treatment direct from the manufacturer. Now that being said, this is the best stuff I've ever used. I have a 2007 Chevy Colorado with an Inline 5 cyl. Engine. Did not know at the time I bought the truck that inline 5cyl. engines vibrate badly do to to the extra 5th cyl. and I mean really bad vibration at stop lights and especially when I first crank up in the mornings. Poured the Cerma in like it said to and no more vibration I mean right then and there immediately. I've driven about 800 miles so far and love it. So whoever said this stuff does not work is full of it. I am an ordinary guy not a paid spokesman or anything like that. Let me put it this way I'm going to buy two more bottles for our car and minivan I like it that much. And going to buy some for my trucks transmission to. My&nbspRead more
2007 Chevy Colorado
Friday, May 15, 2015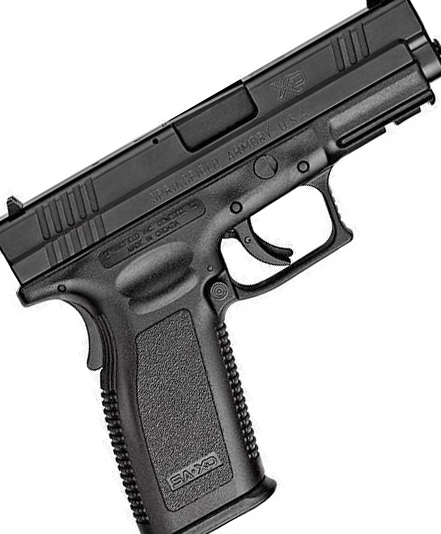 I used the Cerma foam treatment in the following handguns: .44 revolver, .357 revolver.40 semi, .357 sig semi and AR 15 .223 rifle so far. I am very pleased with the results of all barrels. Next shooting session only required the use of bore snakes to clean the small amount of debris. Lead staining and haloing left on the front of revolver cylinders that require a little wire brush scrubbing I use the Cerma lube for this. The spray works good on the actions. I use the lube on slide rails, slides and the outer surface of high friction areas of the barrels. I have recommended the products. -- Dale W. / DWJR Firearms Training / Rochester, MA
.44 revolver, .357 revolver.40 semi, .357 sig semi and AR 15 .223 rifle
Wednesday, October 7, 2015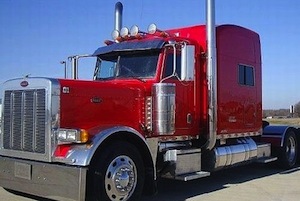 Heard of this product from a friend put it in my dads 2001 Peterbilt Generator after about 2 min of running it quieted down and I couldn't even tell it was running.. Can't wait to put it in the engine and see what kind of fuel mileage he gets. Great product very satisfied. – John Leckington (03/07/2012, 03:58 PM)
2001 Peterbilt Generator
Wednesday, March 7, 2012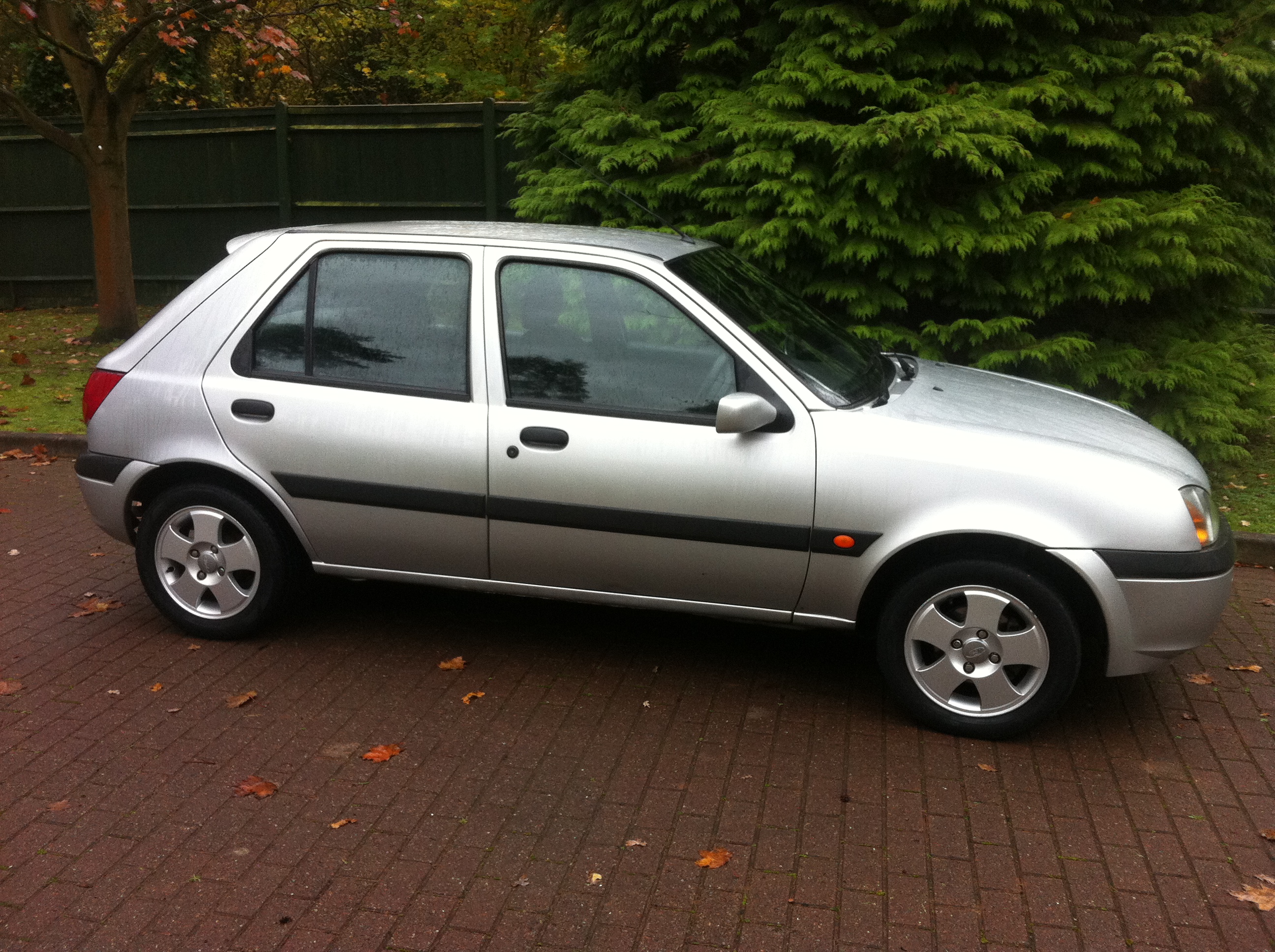 Would recommend this to anybody who is looking to keep their engine long lasting no matter how many miles is on it. Already used on three of the four cars in our household and have noticed a smoother sound to the engine as well as increased gas mileage on each tank at least getting 50 to 60 extra miles on each full tank on the cars. -- via Amazon (Verified Purchase)
Excellent Product
Wednesday, March 6, 2013
I am the guy who spoke with you at length and purchased some fuel treatment, oil additive and gun lube. I put the fuel and oil additives in immediately. I have also run 2 more tanks of fuel with treatment, reducing additive each time and the last tank had none applied. The bike is running great! The lifter noise seems to be lessened also.

I also put the fuel treatment in a friend's Honda 1300 Shadow that he just bought from someone who had stored it for four years. It was running poorly with lots of issues. A loud 2 into 1 collector with no baffling, no back pressure, it had to be run with the choke partially on, so it was starving for fuel. Either not jetted to the exhaust or plugged with varnish. I had to ride it from North Adams halfway down CT to his home since he had injured himself. I gave it three caps of additive and ran the tank well past reserve. Gassed up just before his house and it was running well with the choke off. -- Kurt P. - N Adams, MA
Honda 1300 Shadow
Friday, June 24, 2016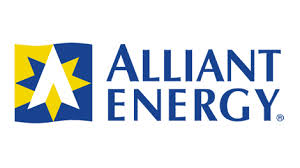 We have used Cerma in a gear box which is 1 of 2 identical units. The one
we treated was initially running 60 decrees hotter than the other one. We want them to
run at no more than 180 degrees. The manufacturing company tried changing out the
gears and in essence did everything they knew to try to make it run cooler with no
success. At this time we shutdown said gear box and treated it with 8 oz. of Cerma . Now instead of running 240 degrees like before it is down to 195 degrees
something even the manufacturer couldn't accomplish. In the near future I will be
treating at least 4 more gear boxes to reduce wear. We feel that this is cheap insurance as if even one of these gear boxes failed we would be looking at at least $250,000 damage to our equipment.

Eric Krahenbuhl
Mechanic
Emery Generating Station
Alliant Energy
1-641-220-3371
Original Letter viewable in Documents Section
Alliant Energy, Emery Generating Station
Monday, July 16, 2012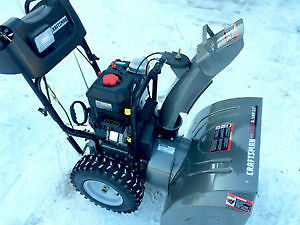 Just prior to winter in 2012, I used 1/3 an ounce of Cerma engine treatment in my 1999 Craftsman snow blower. In the past it was necessary to have the choke on and to let it run a bit before using, especially in really cold weather. Even at that, it sometimes took a couple attempts before it continued running enough to turn the choke off.

After treating it, I went out in minus 25 degrees Fahrenheit and just pulled on it and it started right away, without putting the choke on. Big difference! That is because the compression is higher now and with Cerma in the metal, the pistons move more freely. Easy moving pistons, and more compression, mean cold starts become easier. This is the same for any size engine and is especially relevant to our winter climate in Canada. For the outdoor enthusiasts it means this is a great treatment for their ATV's in the summer and their Skidoos in the winter.

Darrell Hails - Grimsby, Ontario
1999 Craftsman 5 H.P., 22 inch Dual Stage Snow Blower, Model&nbspRead more
1999 Craftsman 5 H.P., 22 inch Dual Stage Snow Blower, Model C950-52105-1
Thursday, October 31, 2013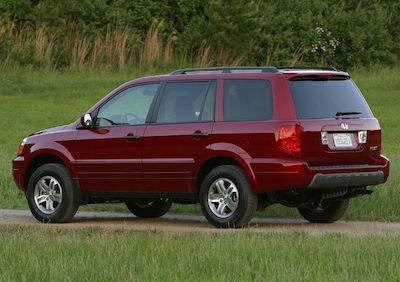 Several tens of thousands of miles ago, I found out about Cerma Engine Treatment -- yep, I was skeptical. But talking with these wonderful folks convinced me to try it. After adding to the oil, I noticed a problem of concern: at the stop light, my car was so quiet i couldn't hear the engine running -- i had to check the RPM's to confirm. Even BETTER, my engine temperature very soon dropped a couple of notches, from "top" of the idiot thermometer image to the very bottom of it -- and, years later, it has NEVER climbed again. And the engine runs smoother .... and at about 150-200 RPM lower to achieve the same highway speed. Friends have noticed the same ..... i tell everyone. So -- what are YOU waiting for? --- John T. Humble, TX
Honda Pilot 2004 3.5L
Tuesday, February 6, 2018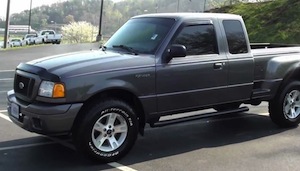 Hello Jim,

I would like to thank you for introducing me to Cerma and to such a quality product.

I am a certified Automotive Service Excellence Master Technician with 53 years of experience. I am always interested in the latest technology for automobiles and machinery. After putting Cerma in my 2004 Ford Edge Ranger with a V6 3.0 engine there was an increase of 17 miles with the first tank of fuel. The second tank of fuel there was an increase of 37 miles per tank. I was extremely pleased with the increased performance of my truck.

I am very impressed what my truck now achieves simply by adding Cerma. I could not believe it. As you know, Cerma was added to my wife's 2000 Honda Accord and I will be able to report back to you the results soon.

Thank you for bringing this new product to my attention.

Regards, Robert Wilder
Clear Lake, IA 50428
Admin move from previous site. Original post: June 5, 2012
2004 Ford Edge
Tuesday, June 5, 2012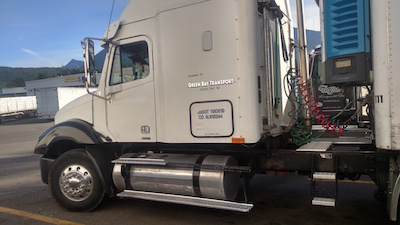 Thank you Cerma! The day I put Cerma in my engine it smoothed out my choppy idle at 800rpm. And even today it is still getting 5.5mpg to 6.0 mpg driving to the Northwest and back to the Midwest a majority of the time. I added Cerma in at 825,000 miles, now truck has 1,016,000 miles. I think my engine should have been in-framed when I first got it. But Cerma allowed me to keep running. Initial fuel mpg was 4.5-5mpg per long trips. And just the other day I averaged 5.5-6.1 driving east from From salt lake city, on I 80. My temp gauge pulling long grades loaded at 79k never got above 220°. And on level road my temp would sit at 185°. Thanks again! -- Vincent J.
Freightliner 12.7 Series 60 Detroit
Monday, October 19, 2015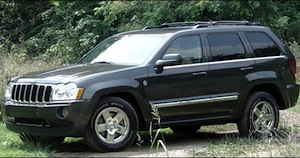 I tried Cerma in my truck first and after 1 1/2 months my gas mileage went up by 3 mpg . My 2006 Jeep Grand Cherokee 3.7 L went from 14 mpg to 17 mpg local and hyw from 22 mpg to 25 mpg. Then I put it in my lawn mower. Before it was smoking and after 3 times mowing the lawn it stopped smoking. I bought the 2 cycle oil mix and my snow blower worked great this winter. Thanks for this product. -- Seth W. Farmingville, NY



2006 Jeep Grand Cherokee 3.7 L
Tuesday, May 5, 2015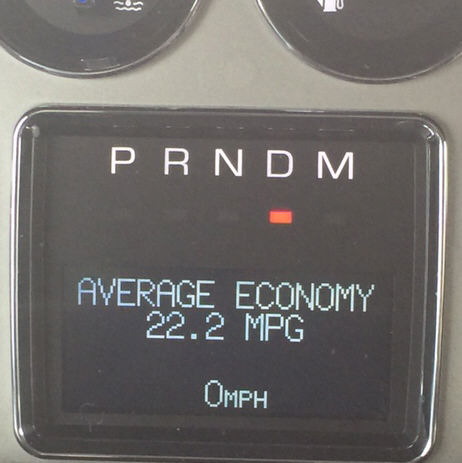 Dear Cerma, I have attached a photo of the average MPG on the 2008 Cadillac Escalade which was treated at 183,743 Miles. At 183,901 miles, MPG average was 16.5. At 184,619 miles, MPG average was 17.0. At 184,938 miles, MPG average was 22.2. Quite a difference, impressive. The mileage now is 185,029 -- 1,286 miles after the treatment. The engine runs very Smooooth. At this point I would truthfully have to confirm the Cerma Brand Promise...Delivers! Thanks Cerma! -- Michael H.
2008 Cadillac Escalade
Sunday, December 13, 2015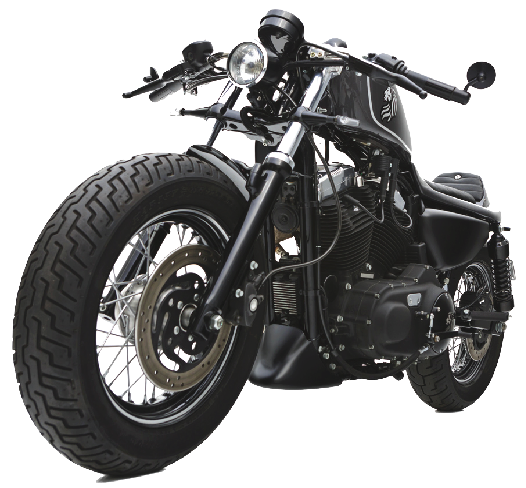 I was your biggest skeptic. I bought the Cerma Engine Treatment because of how passionate you were about the product. It has been sitting on my toolbox for months. I put Ii t in the bike today and within an hour I noticed it working. Wish I hadn't waited so long. What have you got for my tranny? -- Joe Matteis Branford, CT via text from CermaLube
Joe M. Branford, CT
Sunday, July 17, 2016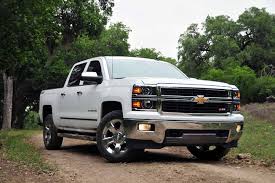 Thanks a lot for explaining in detail how Cerma STM-3 works. I'm going to purchase & use one. My vehicle uses 5W-20 engine oil. Its engine has a Multi-Displacement System application which is viscosity sensitive according to the manufacturer. Best regards & have a great day. Posted: Aug 19th 2014

Purchased CERMA STM-3 a few days ago. After 400+ miles, my Chevy's running a lot smoother & quieter. I've noticed a slight increase in MPG. CERMA-STM3 really works! Thank you very much for an outstanding product. Update: Aug 28th 2014
Chevy Silverado 6.2 Liter
Thursday, August 28, 2014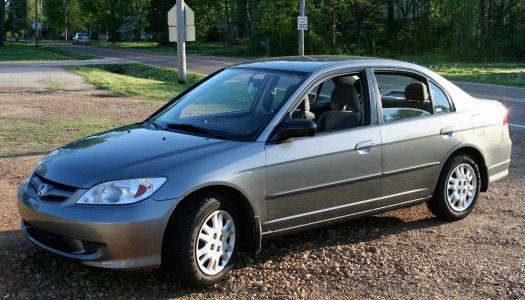 Engine Treatment: Added CERMA and gas mileage has increased and harmonics are much better. Love to drive my car more than ever. Bought a car with over 223,000 hard miles. Added CERMA and gas mileage has increased and harmonics are much better. Love to drive my car more than ever. -- Scott S. via Amazon (Verified Purchase)

Transmission Treatment: Bought a car with over 222, 000 miles on it. Added it, and the trans works great. Still not finished yet. Much quieter and smoother. -- Scott S. via Amazon (Verified Purchase)

Fuel Treatment: Worked as advertised. Car runs smoother and got over 33 miles per gallon on a recent trip. Not bad for a v-6 with 234,000 miles on it! -- Scott S. via Amazon (Verified Purchase)

Power Steering Treatment: Worked as advertised in both cars I used it in. Especially my older Suburban with 223,000 miles. Had a pesky power steering unit that was giving me problems, but not any more! -- Scott S. via Amazon (Verified Purchase)

223,000 Miles
Tuesday, September 29, 2015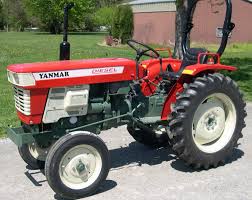 I was a skeptic, but when I added the Cerma Engine Oil Treatment to my Yanmar, the change was amazing! Within 20 minutes the engine smoothed out, became much quieter, and is clearly running much better. I can pull an extra 300-400 rpm – that means more horsepower out the shaft – without smoking from overloading the engine. I've also started using the fuel treatment and it seems like she's running cleaner, too.
Thanks, Chuck W. Danvers, MA
Yanmar Tractor
Thursday, September 3, 2015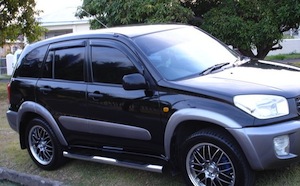 Hi,
Well I have been using Cerma in my 2002 Toyota RAV-4 with 130,000kms.
And what a difference, my gas mileage has improved 15-20% avg, the engine has more power, and seems smoother. I am really surprised that such a little bottle of fluid actually made a big impact. I'm sold for life ..:)

Really quite pleased, so far I have about 400kms in usage, I plan to take it out around 900kms. The gas savings alone was such a big help, thanks guys for making something that actually made a difference in the way my car drives.
Cheers, Nick
2002 Toyota RAV-4
Tuesday, August 31, 2010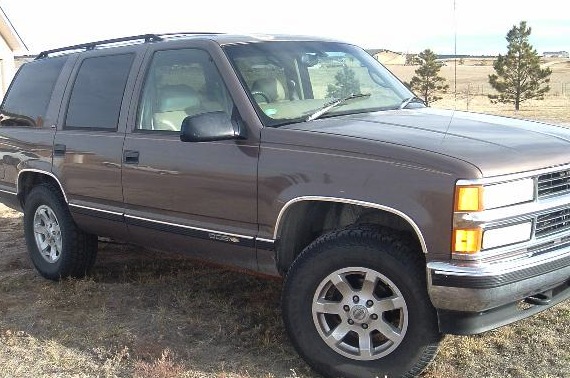 I came across the Cerma product when we were looking for metal protection from our hydrogen units in gas burning engines. I first tried the Cerma in my 97' Chevy Tahoe, which had over 185,000 miles prior to using it. After about 10-15 minutes on the freeway I noticed the temperature was running a little cooler then normal and when I stepped on the gas, the knocking/pinging sound was gone and the pick up was almost like it was years before when I first drove it. After another trip or two on the freeway I noticed the truck was running smoother and the smooth and quite pick up was the most notable advantage. On another trip through the desert on a hot day, as we were starting up through some mountains, we had the air conditioning on. Normally we would have to turn off the air as the truck would get too hot, but on this trip with the Cerma installed, the air stayed on the whole time and we were able to keep up with the newer vehicles with great pick up like the Tahoe used to be when new. I&nbspRead more
97' Chevy Tahoe wtih over over 185,000 miles
Tuesday, August 10, 2010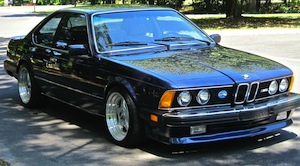 Hi John, I want you to know that the Cerma Transmission Treatment fixed my 25 year old BMW M6 manual tranny, which did not want to go into first gear much before. This appears to be a known issue with those Getrag gearboxes. The Cerma STM-3 Engine Treatment made this same vehicle run smoothly, like never before, and cleaned up the exhaust beyond belief. I also used the Cerma STM-3 Engine Treatment in a 1989 Chrysler Dynasty with an oil burning problem, namely valve guides worn. That problem seems to have evaporated now too, and it is running very smoothly and it's exhaust is also noticably cleaner. Regards, Glenn - via admin move 02/29/2012, 05:12 PM
1987 BMW M6 and 1989 Chrysler Dynasty
Wednesday, February 29, 2012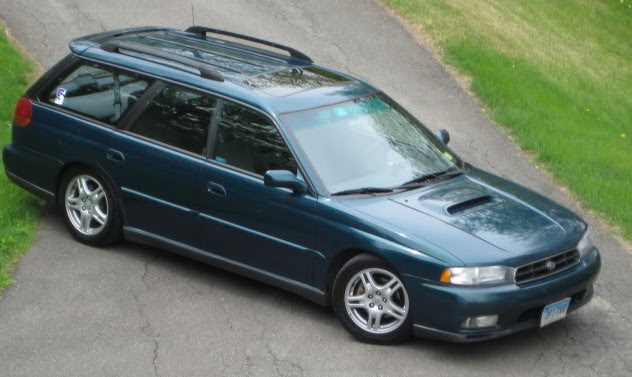 I have purchased 2oz of CERMA engine treatment with STM-3 and got a free 2oz of Fuel Treatment. Thank you for the gift! Vehicle is: Subaru Legacy 1997 Wagon , VIN: xxxG5LJ4WG08xxx, European version, 2.0lt. Engine, AWD, NON Turbo. Mostly driven on LPG(85-90% of the time)!!!

I have just added 1oz of Fuel Treatment to half a tank (full tank is 15.9 Gallons) and only after 50km driving my very old "piston knock" was gone. Seriously, I have not yet touched the 2oz CERMA engine treatment.
This thing (Cerma Fuel Treatment) scares me, just like it is an alien technology. Considering that in March 2014, I tried a "Nano Energizer" from Korea and it only worked for a month. Now I have the "X-1R Engine Treatment Concentrate" (March 2015) and the knocking is still here, or I should now say WAS, since after Cerma Fuel Treatment, it is gone. ---Best regards, Ivo K.

Subaru Legacy 1997 Wagon
Tuesday, September 1, 2015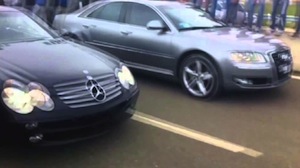 I have been using Mobil 1, Shell Helix, Castrol Edge, and now Cerma (Cerma is the best motor oil I have ever used) At first I thought it was my engines life was up, but when I tested Cerma my engine came back to life , on my second car the same thing happened. the piston rings were worn out and I had this changed, and your Cerma oil is all it will ever use.

My cars were a Mercedes SL500 12 Cylinder and Audi R8 8 Cylinder
Mercedes SL500 12 Cylinder and Audi R8 8 Cylinder
Tuesday, April 23, 2013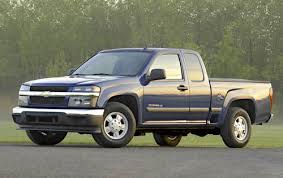 Update: 4/23/15: Rocket fuel. Just wanted to say that I have now treated all three of our autos with the Engine, trans, and power steering treatments and they are running like new, if not better than new. Keep up the good work. Now I'm going to get the air cond. treatments for them and the house. Brad T.

Update: 2/25/15: I love the Cerma engine treatment. I now have 800 miles with the engine treatment and my 2007 Chevy Colorado has never ran better, and I bought it new with 13 miles on it. It purrs when I fire her up in the mornings with no vibration, and it used to vibrate bad, and what's crazy is I really thought that it was all in my head and that my truck would go back to normal after a week or so ,but it hasn't. It's only getting better. This stuff is so good I Just bought two more for our car and minivan and Three bottles of the trans. treatment. Can't wait to check them out. Thanks, Brad T.

Original 2/9/15: Just wanted to say that I poured in the engine treatment this&nbspRead more
Chevy Colorado
Thursday, April 23, 2015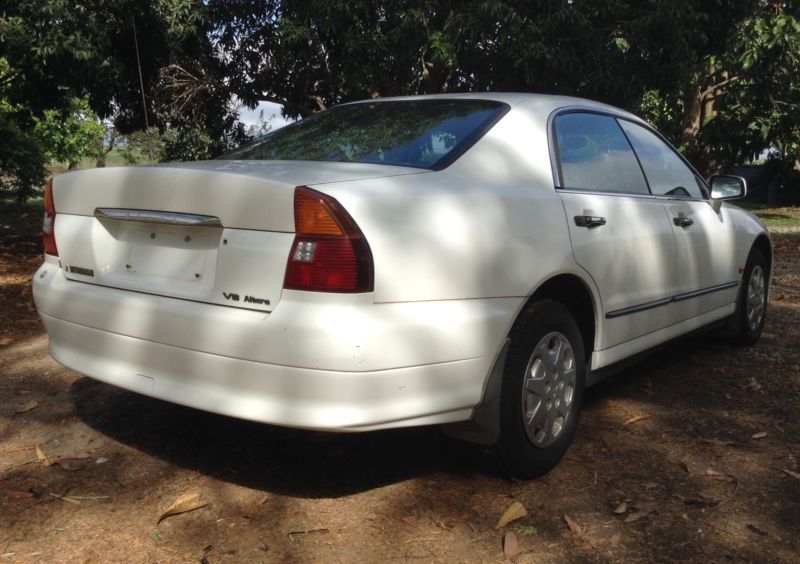 9/10/2015:
Hi, Just wanted let you know about the incredible results experienced with your Auto Transmission Treatment. I had already used the Engine Treatment around 1 ½ years ago and then added the Transmission Treatment in March 2014. When I first bought the car around 6 years ago the transmission randomly clunked a bit when stopping at lights. This clunk pretty much progressed to almost every time I stopped and was quite loud. I put the Transmission Treatment in before going on a 40 minute drive. My friend said, "If that fixes that clunk, I'll call it a miracle." I stopped at a couple of lights on the way and it was still clunking, however by the time I reached the 3rd set at around 15 minutes on the road, it stopped completely. Then all the remainder of the trip...zero clunk! It still happens on a rare occasion but is 95% better. It's a miracle!
P.S.: To me, the photos below are visible proof that Cerma continuously keeps engines clean. After seeing photo (left) posted&nbspRead more
1996 Mitsubishi Magna V6 Sedan
Thursday, September 10, 2015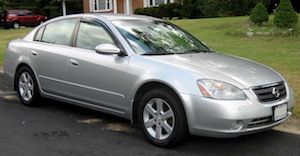 Hello,
Just want to let you know of the positive results I have had so far: 2300 miles since Cerma was added to crankcase; oil consumption has been cut in half, from 4 quarts per month down to 2 quarts per month; slight mileage increase, about 1 mile per gallon more. Compression is far better than when I purchase the car at 93k ( I now have 148k on the odometer).
Thank you, Scott A
2002 Nissan Altima 2.5L
Wednesday, June 11, 2014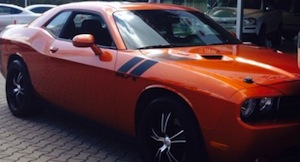 I put Cerma Trans in and have noticed the trans shifts better and the temp gauge is reading cooler.

– Drew (10/25/2012, 09:35 PM)
Challenger RT
Thursday, October 25, 2012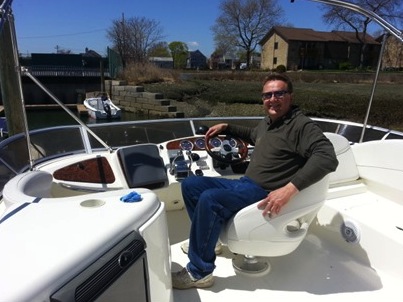 The boat is going over 28 MPH. Granted clean bottom and props but I don't believe it ever went over 26ish on this boat. It is a 40 FT Meridian Yacht weighing 17 tons. Top end speed was increased about 10% and that is before we start with the CERMAX Motor Oil.

40 FT Meridian Yacht
Wednesday, June 4, 2014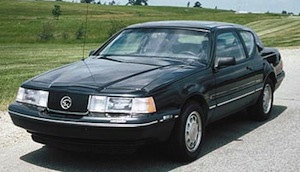 At first I thought this was another slick50 type product but after checking out the website and finding no bad reviews I said what the heck let me try it. I've lost money on slick50, prolong, and zmax so what's one more. I put Cerma STM-3 Engine Treatment in my 1988 Mercury Cougar XR7 5.0. I was surprised that I actually felt a difference. The engine is running smother. I have 162,000 original miles on the engine and put on 500 mile after adding Cerma. I just have to say with all my heart, Thanks Cerma! Oh my car thanks you too.

Anthony Salon
IP address: 100.1.80.59 07/05/2013, 08:47 PM
1988 Mercury Cougar XR7
Friday, July 5, 2013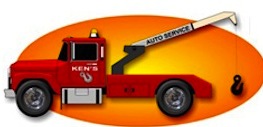 Cerma lubrication is an advanced metal treatment that works great to reduce heat and friction in engines , drive trains and A/C compressors. The engines, drive trains, A/C compressors we have installed it in run much quieter, smoother and cooler! We would highly recommend it to anyone who wants to improve their vehicles performance and increase vehicle longevity. --Ken Faurot Owner: Ken's Automotive Services
Owner: Ken's Automotive Services
Wednesday, March 7, 2012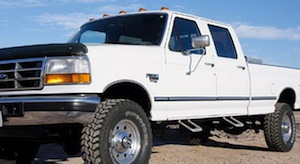 I added the Cerma to the engine (7.3L IH diesel) and power steering box but not yet to the rest of the drive train. When I first put my foot on the gas, my diesel ran like a gasoline engine smooth and fast. Had to slow down on purpose. Gave Cerma and you a plug on one of the shows I did including your #. Hope it brings you business! Be well and God bless, --Dr. Wong (admin move Original post: Apr 12, 2012)
Ford F350 7.3L IH Diesel
Thursday, April 12, 2012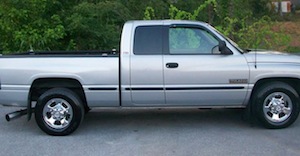 I treated my 1998 Dodge Diesel Pickup with 6 oz Cerma Engine| Treatment and the engine smoothed up and has much more power. I am very satisfied with this. I also put 2 oz in the transmission. The transmission was shifting rough and had a slight leak. After adding the Cerma STM-3 Transmission it shifted much smoother and also has stopped leaking. I would recommend it to people to try. – Charles Penner via admin move 02/29/2012, 05:13 PM
1998 Dodge Diesel Pickup
Wednesday, February 29, 2012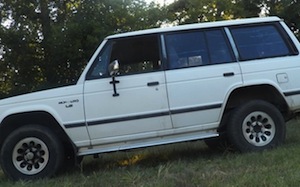 What the ......, this stuff actually works!
Here's the story...1990 Mitsubishi Montero that I bought new. First it was the unofficial Cheerleading Team vehicle for my daughter and now it is the unofficial Baseball Team vehicle for my son. Currently at 144,853 miles. I was turned on to CERMA by a gear head/mechanic friend of mine who swears by this product. Honestly didn't believe him, I actually tried it to sort of prove him wrong! Engine oil treatment first. When I added the treatment the engine ran smoother and quieter, literally within minutes.

Drove the Montero like that for around 2,500 miles then did an oil change. I did the oil change myself with the aforementioned gear head/mechanic. (By the way, the oil came out very dirty as a result of the treatment cleaning the engine). Added CERMA Motor Oil and noticed more power, and even smoother running than before.

NOW HERE IS THE KICKER.......my friend had the oil that we took out tested and the test showed that I have anti-freeze&nbspRead more
1990 Mitsubishi Montero
Tuesday, April 7, 2015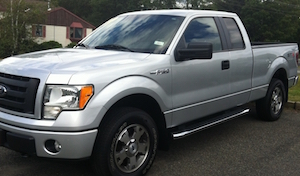 Best product yet. I am a contractor. I put a lot of miles on my trucks -- about 500,000 on one truck that I bought brand new 4 years ago. I put in Cerma after I saw a YouTube video and thought to give it a try. I was initially worried about the expense in buying the product, but almost immediately, I was impressed. Thanks Cerma for making the best damn thing yet and saving me a crap ton of money in the process.-- Colt J.
Ford F150
Wednesday, January 29, 2014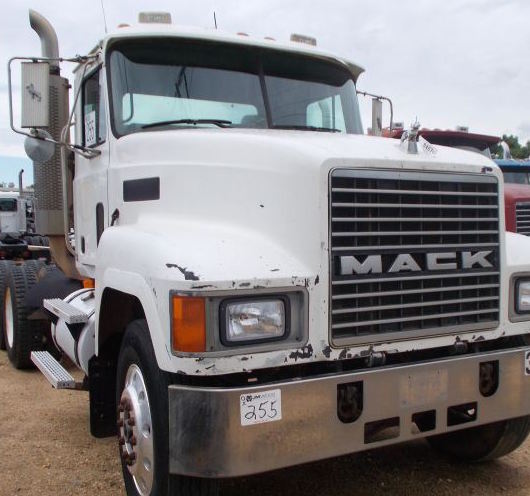 This stuff is crazy good although I need to replace injection pump on my Mack 350. This product made the truck run the best it has done for a year. Almost made me forget the pump. Suggestions for a new pump? -- Peter P. via Amazon (Verified Purchase)
Mack 350
Sunday, July 24, 2016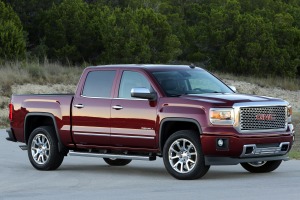 Amazing!! This stuff really works as described and then some. I used it three 2015 GMCs (Denali 1500, Denali 2500, and Yukon XL). Smoothed out the idles , don't even know they were running, More responsive, and most importantly no lifter noise when you start them up first thing in the morning. Also increased oil pressure by 10psi. Amazing product!! Intend on putting in my fleet of dump trucks 15 liter Cummings ISX. -- Amazon Customer via Amazon (Verified Purchase)
2015 Denali 2500
Wednesday, December 23, 2015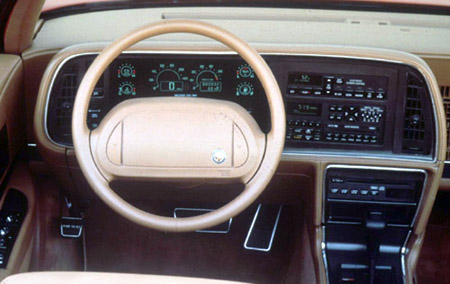 Purchased a 1990 Buick Reatta with 143,000 miles on it. It runs great and can only run better with the Cerma products I just purchased (Cerma Engine Value Package) and based on the success of your products in my other vehicles! 1997 Toyota Avalon, 1991 Mercedes 420SEL, 1988 Cadillac Eldorado and 2006 Mercedes E350. Thank you! -- Raul Y.
1990 Buick Reatta
Friday, June 10, 2016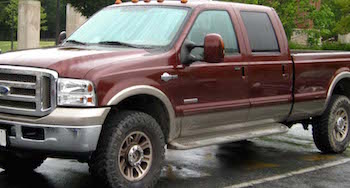 Works. 'Lil spendy but damn worked. Bought In april 2014 used in my '04 6.0 F350 4x4 an put some in my dad's dodge '05 3500 5.9 he even commented + on this, wish could afford more often tried others this works the best for me an my 6.0. Great product the Diesel fuel treatment better harmonics an better MPG so much so I am ordering again. -- D. Watson via Amazon (Verified Purchase)
2004 Ford F350 6.0
Tuesday, March 8, 2016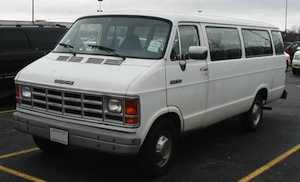 I have used Cerma for about 4 months on different cars and one small truck.

Our 1991 Subaru was getting 19 to 20 miles per gallon when I treated the engine only and saw no increase in mileage but my wife complained about the increase in power because the car had a slow shift into third gear and acted like it was slipping. I soon treated the automatic and it slowly started shifting better and better until now it shift very crisp between all gears. I will soon drain the fluid and get the junk out. I now get 25MPG city or highway all the time. It is great

I also have a 2002 Chrysler AWD mini van. I treated the engine and saw huge power and a smooth running 3.8 in a short time. No increase in MPG. When I treated the transmission I fiiled the tank with high octane fuel and got 24.4 MPG. The best I ever got with the gas hog was 17.5. Since then I have seen a big difference with the types of fuel and the way my wife drives and the average is about 19 to 20 MPG (it depends on the fuel,&nbspRead more
1991 Subaru, 2002 Chrysler AWD Mini Van, 1988 Dodge Box Van
Saturday, May 12, 2012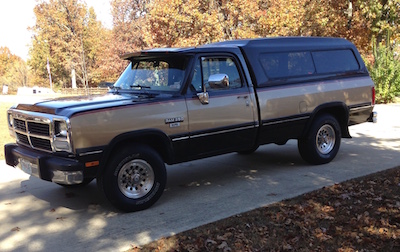 Dear Cerma, I started using your products in the summer of 2013. I travel all over the country in my 1991 Dodge D250 two wheel drive with a 5.9 L Cummins turbo diesel. I have a topper on it and drive between 57 and 60 mph when on the highway. I always fuel up the same way and avoid biodiesel when I can help it (Affects my mileage drastically). I averaged about 22 mpg before I started using Cerma engine oil. About 6 months into using the Cerma I noticed my highway mileage average coming in at around 23.4 to 23.9 mpg. A year later I was averaging 25.5 mpg. This last run I had from Ohio to Florida on consecutive tanks I averaged 27.2 mpg with a high this year of 28.1 mpg (I attribute the 28.1 to driving a almost 300 miles at 45 mph and not my usual 57 to 60 mph.). The other thing I noticed is the color of the oil on my dipstick. Before Cerma I used Shell Rotella 15w -40 and changed it every 5,000 miles. After every oil change the oil was just as black as it had been before I changed&nbspRead more
Dodge Ram 250
Monday, October 26, 2015
Note on Testimonials
In accordance with the FTC guidelines concerning use of endorsements and testimonials in advertising, you should be aware of the following:

• Testimonials displayed are given verbatim except for correction of grammatical or typing errors. Some have been shortened where the testimonial was lengthy or portions were repetitive.

• Customer testimonials received are individual experiences by persons who have used our products, and the effectiveness of our products varies depending on each customer's situation.

• Testimonials and case histories reflect individual results and Cermastore.com does not assert that they are typical results you should expect to achieve.

Note: All Cerma products are backed by a 100% purchase price warranty, if you do not think you have received your monies worth in using our products, contact us.