Browse through Testimonials. Any questions, feel free to contact us.
Newest to Oldest -

Click Here

to go to the Testimonial List View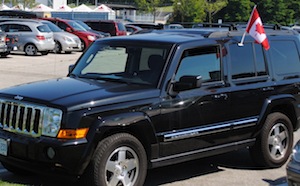 I've already used Cerma STM-3 Engine Treatment on 1 vehicle and plan to use this shipment to do a second. Great product, great support. I love this product, and keep buying it when I discover a friend or acquaintance who needs it too. Thanks! – Stephen Wild Post 2 (04/13/2012, 07:46 PM)

In addition to treating the drive train of my vehicle with Cerma, I used the product in another application with the intent of verifying its effectiveness. We know Cerma fills in the unseen inperfections on a metallic surface, but all the moving parts in a vehicle drive train are relatively massive and hidden from sight. I wanted to try it on something much less massive and more accessible to sight, sound and feel. So treated the cutter block and screen of my electric shaver with Cerma. In this application, the moving surfaces are powered by a tiny motor compared to the motor in a car or truck, and the surfaces involved are much smaller. But I thought it should still work to fill in the microscopic&nbspRead more
Jeep Grand Cherokee
Friday, April 13, 2012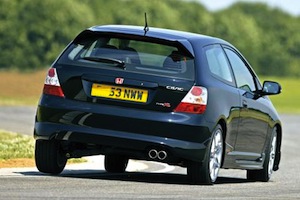 Just received the engine treatment and it works perfectly :)

My car has more torque, sounds great it's also smoother running.
My vtec kicks @ 6k and pulls through all gears perfectly. I need to replace my timing chain and I'm sorry I didn't change it before using the cerma.

So far I'm amazed by the product. I'm completely sold. -James
2003 Type R Honda Civic EP3 with VTEC Engine and 114,500 miles
Monday, March 10, 2014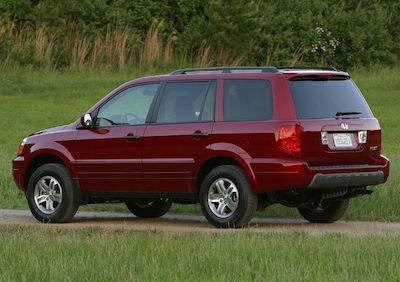 Several tens of thousands of miles ago, I found out about Cerma Engine Treatment -- yep, I was skeptical. But talking with these wonderful folks convinced me to try it. After adding to the oil, I noticed a problem of concern: at the stop light, my car was so quiet i couldn't hear the engine running -- i had to check the RPM's to confirm. Even BETTER, my engine temperature very soon dropped a couple of notches, from "top" of the idiot thermometer image to the very bottom of it -- and, years later, it has NEVER climbed again. And the engine runs smoother .... and at about 150-200 RPM lower to achieve the same highway speed. Friends have noticed the same ..... i tell everyone. So -- what are YOU waiting for? --- John T. Humble, TX
Honda Pilot 2004 3.5L
Tuesday, February 6, 2018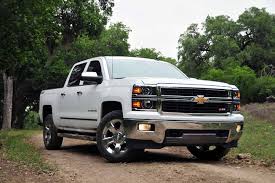 Thanks a lot for explaining in detail how Cerma STM-3 works. I'm going to purchase & use one. My vehicle uses 5W-20 engine oil. Its engine has a Multi-Displacement System application which is viscosity sensitive according to the manufacturer. Best regards & have a great day. Posted: Aug 19th 2014

Purchased CERMA STM-3 a few days ago. After 400+ miles, my Chevy's running a lot smoother & quieter. I've noticed a slight increase in MPG. CERMA-STM3 really works! Thank you very much for an outstanding product. Update: Aug 28th 2014
Chevy Silverado 6.2 Liter
Thursday, August 28, 2014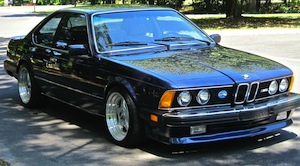 Hi John, I want you to know that the Cerma Transmission Treatment fixed my 25 year old BMW M6 manual tranny, which did not want to go into first gear much before. This appears to be a known issue with those Getrag gearboxes. The Cerma STM-3 Engine Treatment made this same vehicle run smoothly, like never before, and cleaned up the exhaust beyond belief. I also used the Cerma STM-3 Engine Treatment in a 1989 Chrysler Dynasty with an oil burning problem, namely valve guides worn. That problem seems to have evaporated now too, and it is running very smoothly and it's exhaust is also noticably cleaner. Regards, Glenn - via admin move 02/29/2012, 05:12 PM
1987 BMW M6 and 1989 Chrysler Dynasty
Wednesday, February 29, 2012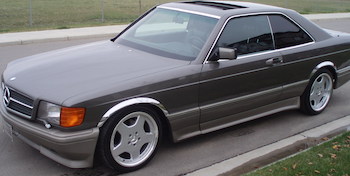 I never bother writing reviews, however, this product is FANTASTIC!! 560 SEC Benz with 113k miles, about 30k since valves...UNBELIEVABLE!! Cold start on 1st turn of starter EVERY time, not the 4-6 turns... After the results with oil treatment, did tranny, power steering and fuel treatments... Tires squealing out of stand still when pedal punched AND chirping again into 2nd gear...with an automatic. Strongly recommend to anybody who wants increases performance and efficiency and reduces emissions and wear and tear... I went for 1st ever Cali smog test...guy was shaking his head saying these older benzs with big motors are a problem...passed with flying colors. This is product is the real deal. -- Pdidheon via Amazon
1990 560 SEC Benz
Monday, March 23, 2015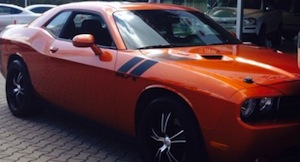 I put Cerma Trans in and have noticed the trans shifts better and the temp gauge is reading cooler.

– Drew (10/25/2012, 09:35 PM)
Challenger RT
Thursday, October 25, 2012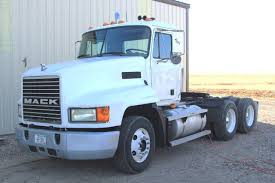 I own a 2002 Mack semi. My truck started using 2 to 3 gallons of oil per week. I was told I needed to rebuild the motor, rings, sleeves, rod, and main bearings. The motor had an excessive amount of blow by. I added Cerma and followed the instructions carefully. Over the next three days the truck used less than a half gallon of oil. Six months latter the truck has not used any oil between oil changes, and the blow by has almost disappeared. At my last oil change I pulled an oil sample. On a million mile motor the iron should have been between 50 and 120 parts per million. A new motor should be between 30 and 40 parts per million iron. My oil sample came back 20 parts per million iron and less than 5 ppm of other wear metals. The oil sample was taken at 18,000 miles on the oil and over a month of idol time. The numbers should have been elevated based on the miles and time on the oil. I have seen a ten percent in fuel economy in all of my trucks. This is the best product you can get for your&nbspRead more
2002 Mack Semi
Thursday, April 23, 2015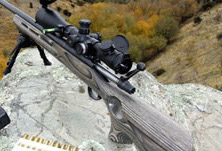 I have been using Cerma products for close to two years now in my all my vehicles, tractors, excavator and dump truck. I am totally impressed with all of the products! As a result of my confidence in these products, I thought I would try the firearm foam and grease in my rifles that I use each year shooting sage rats. In late spring each year, I shoot as many as 1000 rounds through each of my 4 rifles that I take with me during this multiple day shoot. The first thing that caught my attention is when I used the foam in the barrel of my Ruger .204 rifle after I had done a thorough cleaning the week before. I was amazed at how much carbon came out of the barrel when I ran a patch through to remove the foam!! It was as if I had never cleaned the barrel. I used the grease on the bolt and was impressed again. In the past after 200 rounds through my bolt action .204, I would have to remove the bolt and clean the action as it would dry out and not chamber a new round properly. Last spring, I shot&nbspRead more
Ruger .204 Rifle
Tuesday, February 21, 2017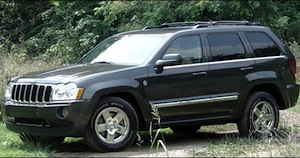 I tried Cerma in my truck first and after 1 1/2 months my gas mileage went up by 3 mpg . My 2006 Jeep Grand Cherokee 3.7 L went from 14 mpg to 17 mpg local and hyw from 22 mpg to 25 mpg. Then I put it in my lawn mower. Before it was smoking and after 3 times mowing the lawn it stopped smoking. I bought the 2 cycle oil mix and my snow blower worked great this winter. Thanks for this product. -- Seth W. Farmingville, NY



2006 Jeep Grand Cherokee 3.7 L
Tuesday, May 5, 2015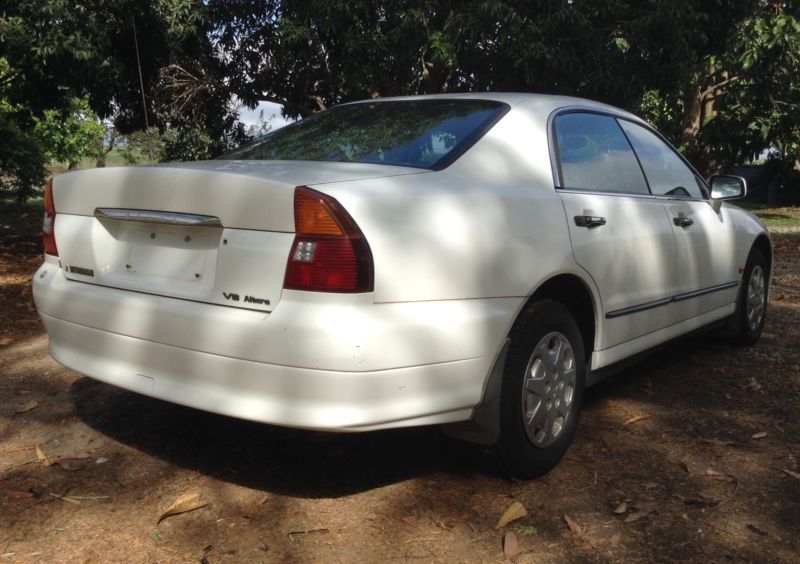 9/10/2015:
Hi, Just wanted let you know about the incredible results experienced with your Auto Transmission Treatment. I had already used the Engine Treatment around 1 ½ years ago and then added the Transmission Treatment in March 2014. When I first bought the car around 6 years ago the transmission randomly clunked a bit when stopping at lights. This clunk pretty much progressed to almost every time I stopped and was quite loud. I put the Transmission Treatment in before going on a 40 minute drive. My friend said, "If that fixes that clunk, I'll call it a miracle." I stopped at a couple of lights on the way and it was still clunking, however by the time I reached the 3rd set at around 15 minutes on the road, it stopped completely. Then all the remainder of the trip...zero clunk! It still happens on a rare occasion but is 95% better. It's a miracle!
P.S.: To me, the photos below are visible proof that Cerma continuously keeps engines clean. After seeing photo (left) posted&nbspRead more
1996 Mitsubishi Magna V6 Sedan
Thursday, September 10, 2015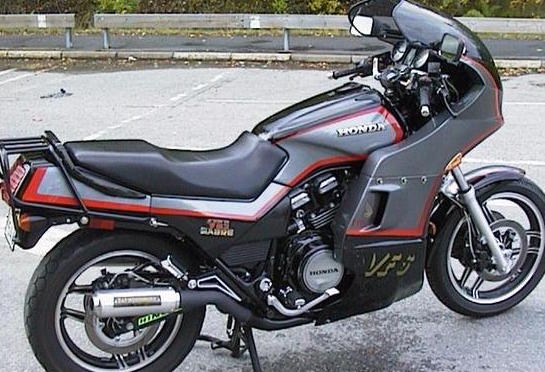 I recently SiC treated a 1100cc motor on a 1984 Honda v65 Sabre VF100S and began with these compression numbers:

Cylinder #1: 120/170 Cylinder #2 : 142/170 Cylinder #3 : 138/170 Cylinder #4 : 140/170

After treatment, compression improved significantly. My post-treatment numbers were:

Cylinder #1: 168/170 Cylinder #2: 172/170 Cylinder #3: 168/170 Cylinder #4: 170/170

After treating the sump with the Motorcycle treatment I drove the cycle for about an hour at middle speeds (45-55mph). The cycle, after about 5 minutes began to operate more like a new cycle. It had significantly more engine balance and harmonics. The engine idled more smoothly, and climbed up seamlessly across the middle range rpm's. It truly smoothed out any hesitation and delay across the entire power band. I re-synced the carburetors and the idle could have been set as low as 500rpm's. THAT'S ABOUT 600 RPM'S UNDER THE STOCK SETTING.

The 1984 Honda's also had a wet sump design&nbspRead more
1984 Honda v65 Sabre VF100S
Wednesday, October 14, 2015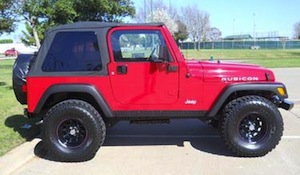 Cerma makes everything run smoother. I was skeptical of Cerma at first, but decided to try it. For example, my wife owns a 2000 Jeep Wrangler. When we first bought the Jeep we were averaging about 16 to 17 miles per gallon. I put Cerma in the engine, transmission, transfer case, and rear differentials and after we are averaging 21 to 22 miles per gallon. My wife and I have also noticed an increase in power and the smoothness of shifting gears and the ride.

I also own a 2005 Honda VTX 1300 and decided to try it with the motorcycle to see if there was a change. I added Cerma to the engine and transmission and noticed an increase in power, have smoother shifting, and don't have to choke it to start it like I had to before. I was sold.

I have since used Cerma in just about everything I own, from my kids' go-karts to all of our vehicles and have gained fuel economy and power in all of our vehicles. From here on out, I won't drive anything without adding Cerma to increase our gas&nbspRead more
2000 Jeep Wrangler and 2005 Honda VTX
Wednesday, August 18, 2010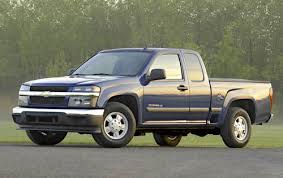 Update: 4/23/15: Rocket fuel. Just wanted to say that I have now treated all three of our autos with the Engine, trans, and power steering treatments and they are running like new, if not better than new. Keep up the good work. Now I'm going to get the air cond. treatments for them and the house. Brad T.

Update: 2/25/15: I love the Cerma engine treatment. I now have 800 miles with the engine treatment and my 2007 Chevy Colorado has never ran better, and I bought it new with 13 miles on it. It purrs when I fire her up in the mornings with no vibration, and it used to vibrate bad, and what's crazy is I really thought that it was all in my head and that my truck would go back to normal after a week or so ,but it hasn't. It's only getting better. This stuff is so good I Just bought two more for our car and minivan and Three bottles of the trans. treatment. Can't wait to check them out. Thanks, Brad T.

Original 2/9/15: Just wanted to say that I poured in the engine treatment this&nbspRead more
Chevy Colorado
Thursday, April 23, 2015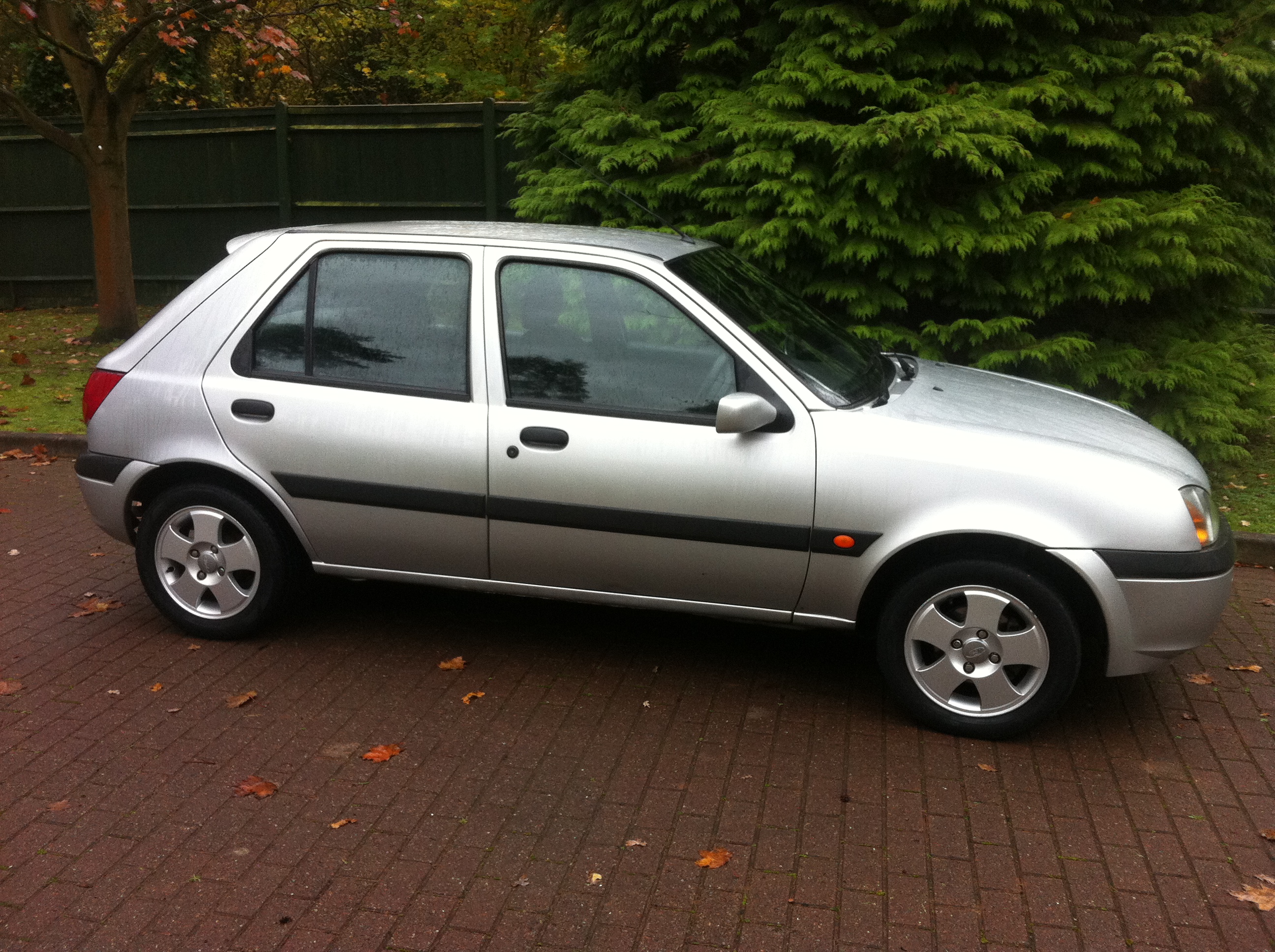 Would recommend this to anybody who is looking to keep their engine long lasting no matter how many miles is on it. Already used on three of the four cars in our household and have noticed a smoother sound to the engine as well as increased gas mileage on each tank at least getting 50 to 60 extra miles on each full tank on the cars. -- via Amazon (Verified Purchase)
Excellent Product
Wednesday, March 6, 2013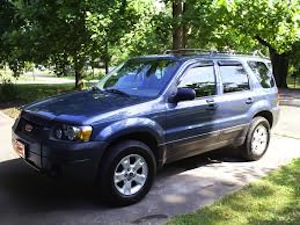 We drive a 2005 Ford Escape that we leased new. The sticker for mileage said 19 city 22 hwy and we got an average of 20.5. We tried the cerma with stm3 over 2 years ago and have treated the engine oil 2 oz of STM-3™ metal treatment in the transmission 2 oz, STM-3™ in the differential 6 oz and the power steering 1 cap. We also have been using the STM-3™ MD at oil changes and have treated the gas with 1 oz approximately twice per year. Last summer in July we got 30 mpg and in November before the winter blend fuel we got 31. We have now tried the new STM-3™ Nano 1 oz in the oil, ½ oz in the transmission and 1 oz in the differential. We drove to Mason City checking our mileage and got 27 mpg on winter fuel. (last year on winter fuel we averaged 24 MPG) we then treated the fuel with STM-3™ Nano ½ oz, and drove the same road and miles home, checked it and with winter blend fuel we got 30.2 mpg. We can't wait to see what it will be with summer fuel.

Follow up report:
We have used your products&nbspRead more
2005 Ford Escape
Saturday, March 8, 2008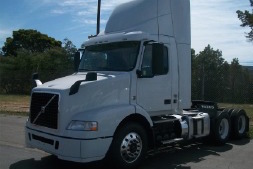 I just wanted to tell you about my Volvo semi that I drive. It is a 2015 Volvo Day Cab with A/T. It now has 39,500 miles on it. I treated it at about 10K and fuel economy increased even though it was a new truck to about 4/10 mile per gallon. When the oil was changed by the company the mileage dropped about 1/10 Mile per gallon (Not Cermax Oil). When I treated the trailer axles I gained about 1/4 mile per gallon. The truck rolls better and I have noticed that when going down hill I gain 4MPH after treatment than before treatment. I checked with one of the other drivers with the same truck running the same route. I am getting even after the oil change 7.3 MPG and he is getting between 7.0 and 7.1 MPG. I also have 8 tires on the ground compared to his 4 tires on the ground. -- Chad S. Osage, Iowa
2015 Volvo Day Cab with A/T
Tuesday, September 29, 2015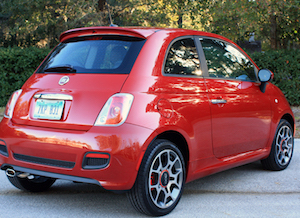 My fiat now runs like a 6cyl. Boy has it got power. It now beats lots of 6cyl. I did my engine using EVO oil and fuel treatment. -- Bill D.
Fiat 500 Sport
Monday, January 11, 2016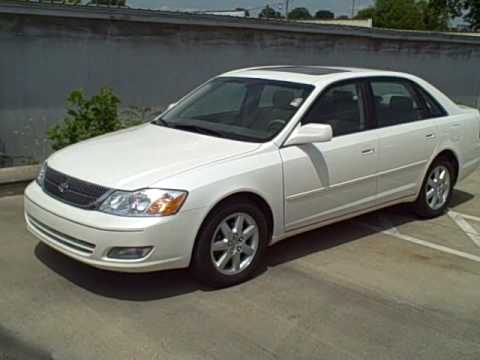 I've read this thread for a while and decided to buy some AT treatment and 2 engine treatments yesterday. But not for my Veloster. I bought a beater truck (165K miles) for hunting and use around the house so I'm going to treat that with CERMA because why not. I'm also putting an engine treatment into my moms car that just crossed the 300k mark. I've done homework on CERMA, listened to the discussions/arguments on here, and for me the "proof" will be the difference in these 2 vehicles after the treatments. Based on that I will decide whether or not to bother putting it in my VT. ))

UPDATE:
So it's been a couple of months since I put engine treatment in my mom's (2001 Toyota Avalon) and my girlfriends car (2004 Toyota Corolla), I only told them I was doing something to their engine. After about a week my mom came to me and said that her hard shifting had disappeared and that it was smoother at idle. I drove her car myself at that point and sure enough, the quick/hard shifting had stopped.&nbspRead more
2001 Toyota Avalon
Tuesday, February 23, 2016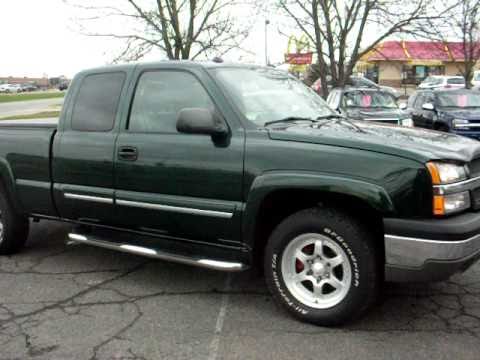 O ahhhhhhh mazing :) At first glance, i thought the price was a little crazy.but some in-the-know car guys that i know convinced me to give it a try, and i probably shouldn't have tried it on my only vehicle, but what the hell :D. my vehicle wasn't in bad shape (2004 silverado 5.3 v8) it had a slight tick at high rpm/high speed, i didn't make loud noises/vibration. i received the Cerma engine treatment very quickly ( fast shipment), eager to try. i used as instructed and im very impressed thus far with the results. improved pick-up, engine is quieter, ticking at high speed gone :D. i believe i will consider purchasing other Cerma products. please note this has been only the first day, will update if anything changes/improves. have a great day -- Stephen Reposted from http://www.amazon.com/Cerma-Gas-Ceramic-Engine-Treatment/dp/B00AZONLUC/ By stephen on May 23, 2013:
2004 silverado 5.3 v8
Thursday, May 23, 2013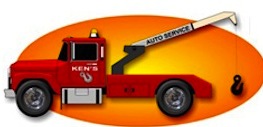 Cerma lubrication is an advanced metal treatment that works great to reduce heat and friction in engines , drive trains and A/C compressors. The engines, drive trains, A/C compressors we have installed it in run much quieter, smoother and cooler! We would highly recommend it to anyone who wants to improve their vehicles performance and increase vehicle longevity. --Ken Faurot Owner: Ken's Automotive Services
Owner: Ken's Automotive Services
Wednesday, March 7, 2012
I own a trucking company and have been amazed at the results of the Cerma Engine Treatment and Cerma Motor Oils. I purchased Cerma because my older Series 60 Detroit was smoking badly, particularly when off the throttle. Even though overhauled only about a year and a half ago, the exhaust has always been smelly and the start up smokes very badly--everything has improved to such a degree it is astonishing--everything runs silky smooth---Thank You! Tom Hoover (admin move Apr. 15 2012)
Series 60 Detroit
Sunday, April 15, 2012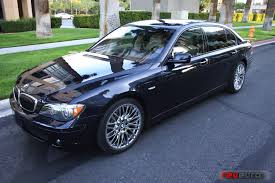 Thank you John,
It was a pleasure speaking to you on behalf of your additives.I was amazed and I'm still smiling and overwhelmed with its results. Sir it's not every day that actual owner and inventor takes the time to speak to common folks as myself. John you made me a believer and I'm honored and grateful. Once again for your time and wisdom you have a customer for life.
I remain Geraldo A. Colon a Cerma advocate and believer.
BMW 7 Series (E65)
Friday, September 12, 2014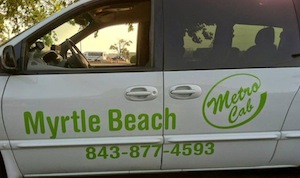 Update: My 2004 TC now has 349,000 miles. At 288,000. It was using a qt of oil every 500 miles now it uses a qt at 4,000. This van has another 100,000 left easy! It runs great and is the best running cab in Myrtle Beach. Thank You Cerma!

Original: Just finished 4800 miles on the Cerma STM-3 Engine Treatment. Wow, my 298,000 mile cab was using a quart of oil every 900 miles. Now not a drop . It runs so quite, you can't hear it run !! I'm impressed! Also added the Cerma Transmission Treatment. As I service my transmissions every 35,000 miles, they are well maintained, but after the transmission treatment you sent, it is much smoother!! Wow!! I have a lot of cabbies asking me about the product. Thank you -- Wade
Myrtle Beach Metro Cab
Friday, March 25, 2016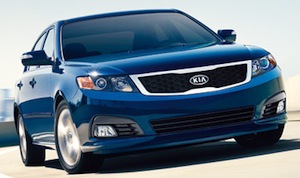 Good afternoon,
I wanted to report your product results for my 2009 Kia Optima with 35k miles. I added a bottle to the automatic transmission and have experienced a much smoother shifting pattern. Otherwise not much to report.

I added one bottle to the engine oil and have noticed a significant decrease in engine operating noise. So much that at idle I often feel as though the engine stalled out due to lack of any noise or vibration. This is a tremendous improvement over the engine operation prior to the addition of your product. The largest single benefit seems to be an MPG improvement from 27mpg to 30 mpg which constitutes a 10% improvement.

These benefits took about 1,000 miles to really become apparent. I look forward to adding a bottle to my wife's 2003 Ford Expedition with 120k miles and I will report any changes for your records. Sincerely, --Kevin (08/05/2010, 11:59 AM)
2009 Kia Optima with 35k miles
Thursday, August 5, 2010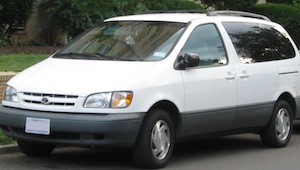 I used Cerma STM-3 Engine Treatment in my 2002 Toyota Sienna Minivan; Fuel mileage went up from 260 mile per tank to 355 miles extremely happy with gas saved. I also used Cerma in my 2000 Dodge Caravan SE; Fuel mileage went up from 245 miles per full tank to 350 miles now. Lastly, I tried Cerma in my 2010 Dodge Grand Caravan SE FLV; Fuel mileage went up from 235 miles per tank to 365 miles per tank. Also, I now change my oil every 4000 mile ... not 3000 miles as I used to. Thanks.... Cerma! – OKTAY TUZER (03/07/2012, 09:51 AM)
2002 Toyota Sienna Minivan
Wednesday, March 7, 2012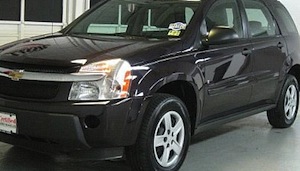 Hello John,

My Cerma Story #1) Treated a Chevy a week ago. Someone very close to me, I cannot disclose who, got out of the car today and removed some items from the back seat, pressed the all door lock button on the passenger side and went into a client's office for an hour. When they came out, they couldn't find their keys and thought, Oh no! I've locked the keys in the car and I have to call the Auto Club again and get them to open the car. Sure enough, they got to the car and looked in the passenger side and there the keys were still in the ignition. They tried three of the doors and they were locked, was about to call the auto club and thought, "I'll try all the doors just in case", then tried the driver's door. Found it unlocked. They thought it strange that the drivers' door wouldn't have locked along with the others so got into the car and sat in the driver's seat to remove the keys from the ignition. To their surprise, they found that the engine was still running and&nbspRead more
2006 Chevy Equinox 6 cyl with 88,000 km
Thursday, June 9, 2011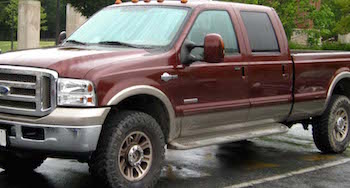 Works. 'Lil spendy but damn worked. Bought In april 2014 used in my '04 6.0 F350 4x4 an put some in my dad's dodge '05 3500 5.9 he even commented + on this, wish could afford more often tried others this works the best for me an my 6.0. Great product the Diesel fuel treatment better harmonics an better MPG so much so I am ordering again. -- D. Watson via Amazon (Verified Purchase)
2004 Ford F350 6.0
Tuesday, March 8, 2016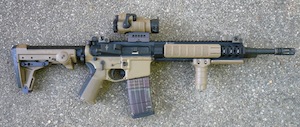 I must admit that I tend to view products with skepticism however the proof was in the data. I saw a legitimate 200 fps gain in a 16" AR-15 that would be the equivalent of having a 20" barrel, as well as a legitimate 150 fps boost in a 40 cal Sig P-229R. Now when cleaning time came around, both guns pretty much wiped clean with minimal fuss. I am looking forward to tinkering with this product and can see that it also has some potential for USPSA shooters who have to meet a minimum power floor providing extra velocity without pressure increase.

Thanks,
Corey Vento- Police training officer
Norwalk CT Police Department
203-854-xxxx
Norwalk CT Police Department
Tuesday, May 7, 2013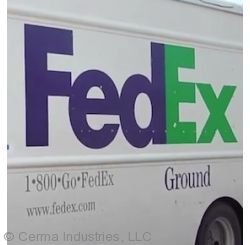 FedEx driver reports truck running smoother with increased power, as prior the truck was having problems getting up to freeway speeds. Driver was very happy to have treated this truck with Cerma Engine Treatment, and is looking forward to changing out to Cerma Motor Oil so he can feel safer while driving on the freeway.

For the complete video goto: https://www.cermastore.com/testimonial-cerma-fedex.html


Cerma Engine Treatment takes at total of 90 days to complete the intended process, will continue to update this post with information.
Fedex Ground Delivery Truck
Monday, August 17, 2015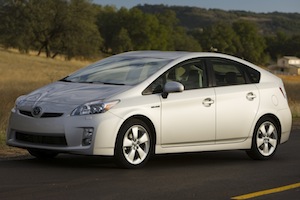 6/3/2015: John, I have been using the Cerma Evo grade oil in my 2012 Prius for over a year now an was thrilled to get 53-54 miles to the gallon. Recently, I just got lazy one day and took my Prius in to the Valvaline oil change and had them put in their top of the line fully synthetic to the car. The next six tanks of gas gave me no better than 47 m.p.g.!............Yes, that's right, the brand new clean conventional oil gave me a 6 m.p.g. reduction in gas mileage after I removed the Cerma Evo Oil. Cerma oil is in a class of one! This is the best oil I've ever used period! Thanks again! ---Steve A. (Cincinnati)

6/4/2014: John, the new technology in the EVO Motor Oil is the real deal for sure. I have seen my gas mileage increase to over 650 miles a tank in my 2012 Prius (58 M.P.G.) Each tankful of gas just got more and more miles after the EVO oil was put in and I love the ideal of having a Self-cleaning oil the Prius engine! *:) happy I will never have to go back to conventional&nbspRead more
2012 Prius (58 MPG)
Wednesday, June 3, 2015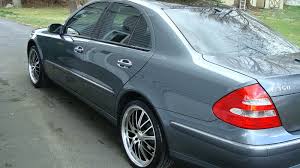 6/5/15: I wanted to let you know my 1997 Toyota is running like a top since I started using your products. I am ready to change to Cerma Oil and am looking forward to ongoing improvement. The transmission shifts like a dream and the power steering no longer "groans" at low speeds. Thanks for some great products. -- Raul

5/15/15: I spoke with you when I first read about Cerma and have since purchased the transmission, power steering and oil treatment for my two vehicles. The 1997 Toyota is running even smoother than before. Transmission shifts like a dream and the power steering has quieted down by about 50% and continues to improve with more driving. My Mercedes also runs like a dream and engine noise except under heavy acceleration is almost non existent. Thank you for the product and the guidance. -- Raul
2006 Mercedes E350 4Matic
Friday, June 5, 2015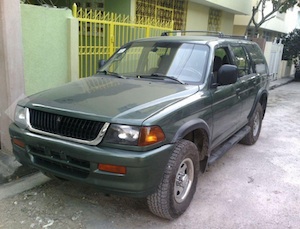 CERMA changed my old engine with 225,000 miles to a NEW engine with a power never seen. When I received the package, i opened it and i was suprised seeing the little bottle that i bought for 100 USD. When i am back to Haiti, i added the contains to my engine with 224,000 miles (Montero Sport 1998 ES I4 2.4L) immediately i feel my older engine is not the same, i got a new engine more powerful. my car is going to develop a power never seen since i bought it from Atlanta USA. This product is simply the best in this category. By Zerocool on Jan 05, 2015 via Amazon
Montero Sport 1998 ES I4 2.4L
Monday, January 5, 2015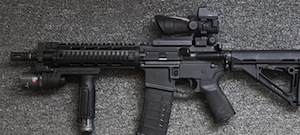 Cerma Gun Lube. I followed the instructions as directed. I shot a 30 round magazine as fast as I could pull the trigger out of my AR-15. After shooting the rounds I accidentally brushed the barrel of my gun with my forearm and instinctively pulled it away so not to get burned. However, I noticed that the barrel wasn't hot. There was probably a 10 second window from the last shot to my touching the barrel. The barrel is a Colt Match Target Barrel. It is a bull barrel for a 5.56/.223, not the standard barrel, so it is thicker. Yes, the barrel absolutely heats after 30 rounds, so I will advise you not to touch any barrel after shooting. The gun I used had a gas block with rapid fire. Ammo used was standard ball ammunition, not reloads. I called my friend over, who also buys Cerma products, and said to him "Want to see how tough I am?" and I held the barrel of the rifle with my bare hand. He stood in awe and could not believe it. I now understand that the metal treatment greatly&nbspRead more
Colt AR-15
Tuesday, May 5, 2015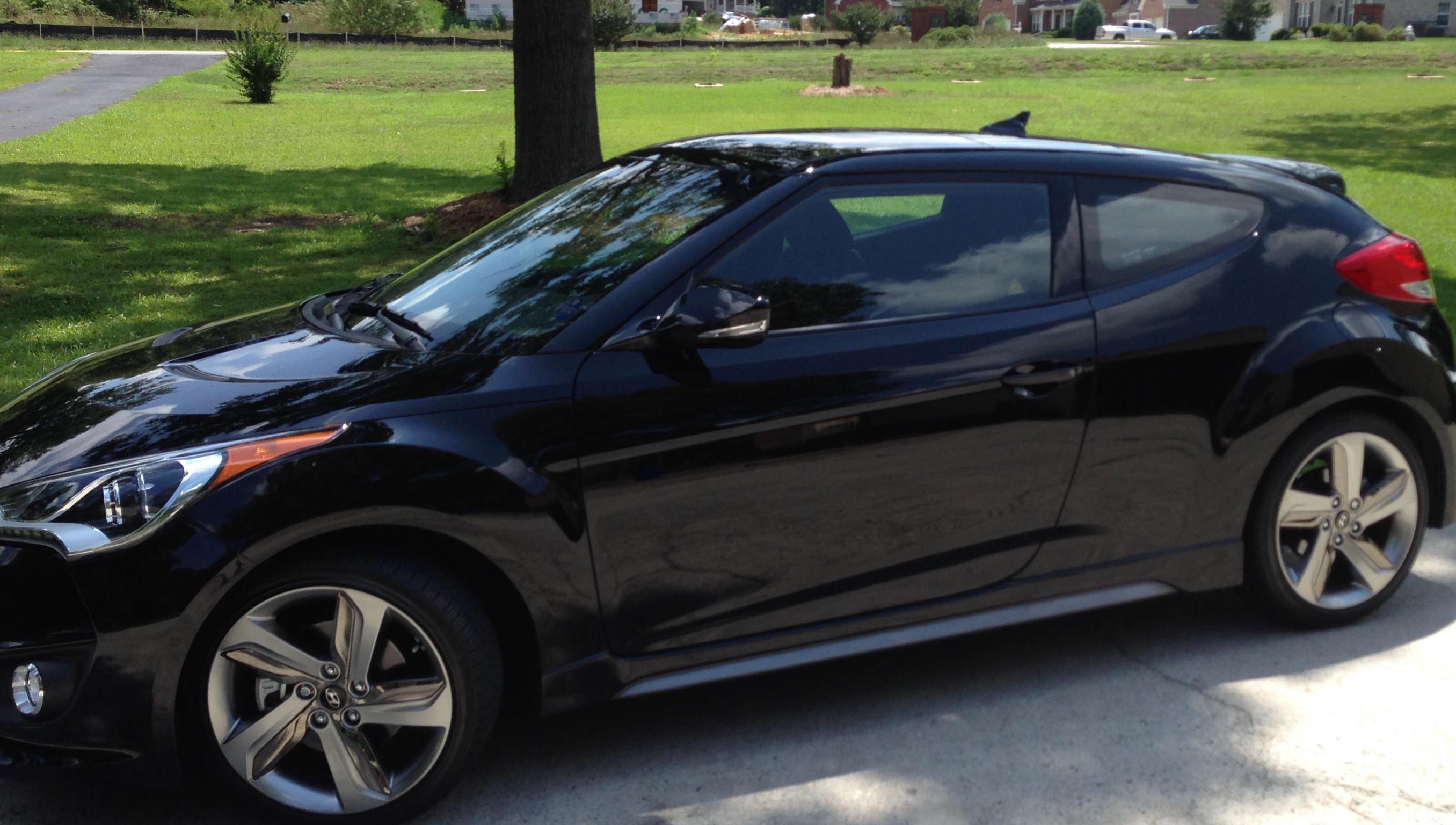 I'm only 2 days into the treatment with 22k miles on the odo only 100 miles driven since treated and already noticing a big difference when driving it on the highway and even in the city. I must say I've been made a believer. The car feels more normal and definitely feels like it runs much smoother when really getting on the gas. As for the idling, starting to notice that it feels more 'confident' when idling now than it did before. Definitely money well spent.

Originally posted on: http://www.velosterturbo.org/forum/veloster-maintenance/5282-cerma-treatments-oil-lubricants-good-order-222.html#post351474
Veloster Turbo
Tuesday, February 23, 2016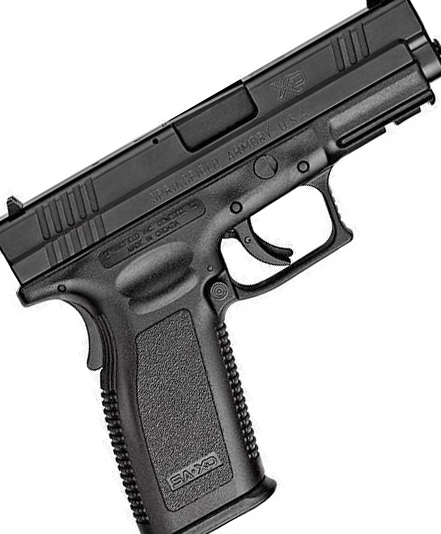 I used the Cerma foam treatment in the following handguns: .44 revolver, .357 revolver.40 semi, .357 sig semi and AR 15 .223 rifle so far. I am very pleased with the results of all barrels. Next shooting session only required the use of bore snakes to clean the small amount of debris. Lead staining and haloing left on the front of revolver cylinders that require a little wire brush scrubbing I use the Cerma lube for this. The spray works good on the actions. I use the lube on slide rails, slides and the outer surface of high friction areas of the barrels. I have recommended the products. -- Dale W. / DWJR Firearms Training / Rochester, MA
.44 revolver, .357 revolver.40 semi, .357 sig semi and AR 15 .223 rifle
Wednesday, October 7, 2015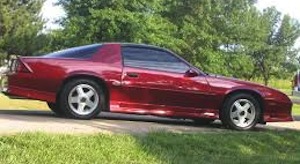 I put it in the engine oil and transmission. Transmission stopped slipping on very first drive home from work. I could not believe it!
1991 Chevy Camarom RS with 213,000 miles on it
Saturday, July 31, 2010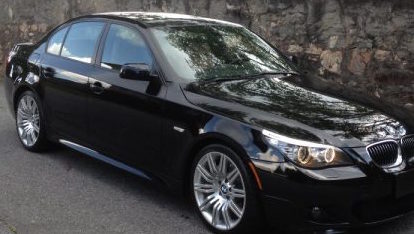 Hi, After 2000 miles my 2010 BMW 550i it runs better, no engine noise and 2-3 more MPG. Thanks ! -- Stephen K.
2010 BMW 550i
Tuesday, March 8, 2016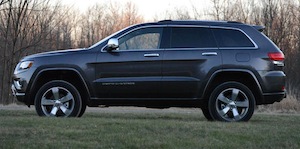 Cerma Engine Treatment. My wife bought a brand new 2014 Jeep Grand Cherokee last September. She had approximately 15,000 miles on the engine when I added the Cerma Engine Treatment. After the suggested 3,000 miles I changed the oil and used CERMAX 5-20W oil. She drove an additional 3,000 miles. The new Jeeps have a built in MPG screen and I almost didn't believe the results. She is getting 4 more MPG on the highway and 3 MPG more city driving. I found this to be almost unreal since this was a BRAND NEW ENGINE!! Excellent product would recommend it and have recommended it to many others! --Dan P. Brookfield, CT
2014 Jeep Grand Cherokee
Tuesday, May 5, 2015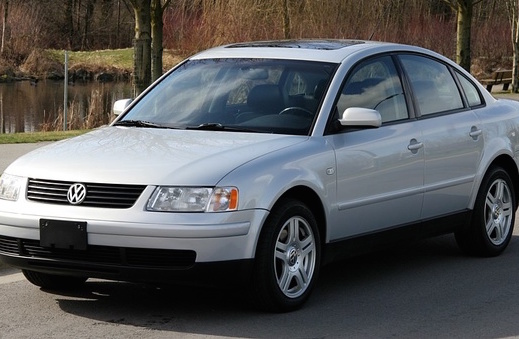 Great product, Works as advertised! Used on 4 cylinder WV Passat 2001 (Diesel) and 2011 Kia Forte (Gasoline). After treating the engines with this product and driving 30 miles the cars became quieter. In addition, the engine's operating temperature decreased and after couple of months I noticed 3-5% decrease in the gas consumption. If all this really hold true in the future this product will pay itself in the next 5000 miles. For best results, make sure you follow the setup instruction. -- Gi R. via Amazon (Verified Purchase)
WV Passat 2001
Saturday, November 30, 2013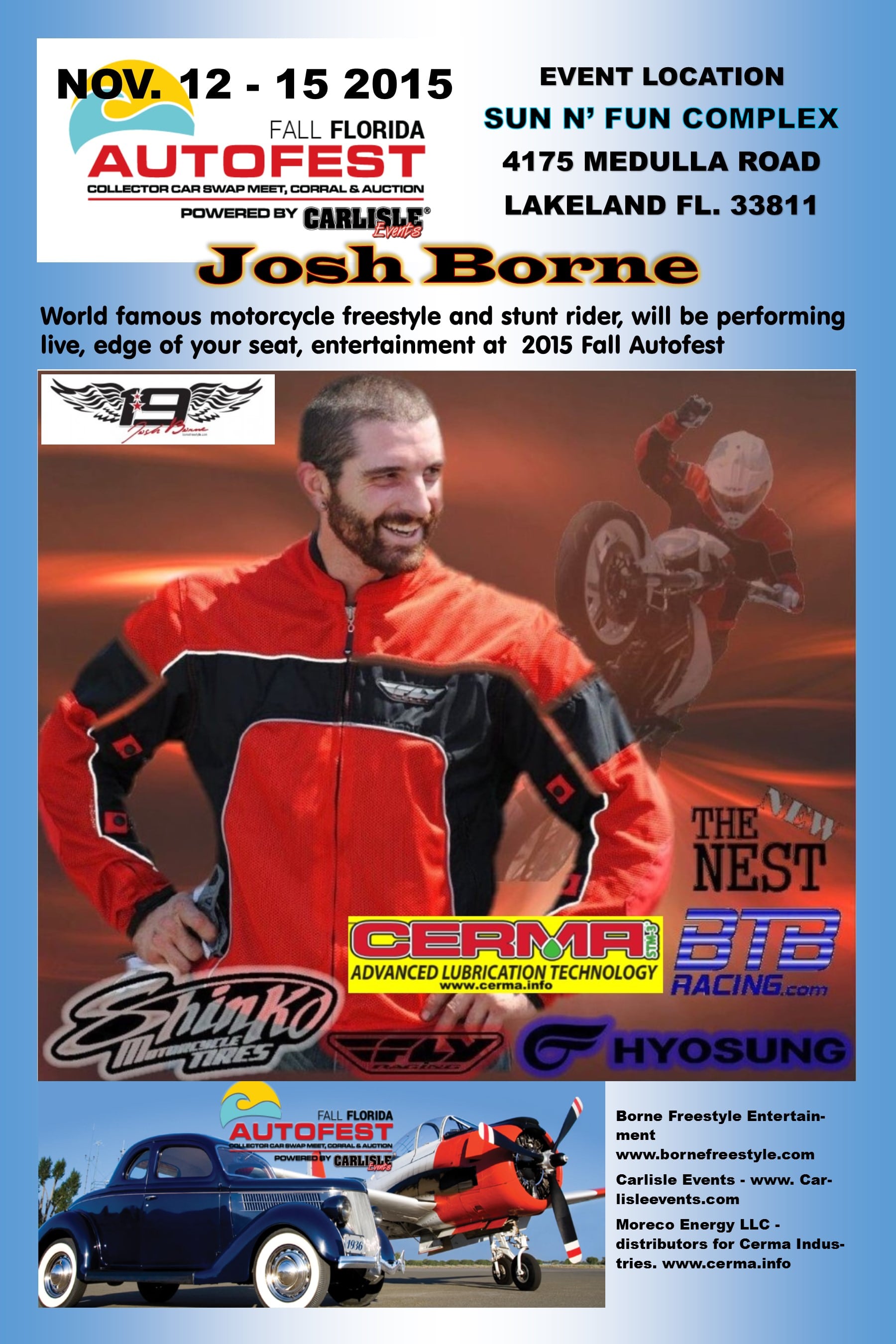 For a freestyle stunt rider, "heat is the biggest problem for bikes". "Took me some time to test the product in the Kawasaki, but finally was able to try it out....definitely amazed!!! ... Dropped engine running temp by almost 20 degrees." -- Josh Borne

Josh Borne is a championship freestyle competition performer, a premier professional freestyle extreme athlete, and a world renowned competitor on the XDL Championship Sportbike Freestyle Series and multiple other circuits. Borne has traveled across the nation and around the globe showcasing his high energy talents to crowds of all ages.

Cerma Attends Auto Fest with Josh Borne
Monday, November 30, 2015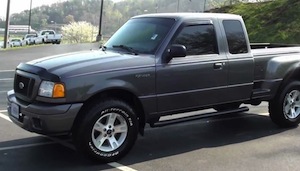 Hello Jim,

I would like to thank you for introducing me to Cerma and to such a quality product.

I am a certified Automotive Service Excellence Master Technician with 53 years of experience. I am always interested in the latest technology for automobiles and machinery. After putting Cerma in my 2004 Ford Edge Ranger with a V6 3.0 engine there was an increase of 17 miles with the first tank of fuel. The second tank of fuel there was an increase of 37 miles per tank. I was extremely pleased with the increased performance of my truck.

I am very impressed what my truck now achieves simply by adding Cerma. I could not believe it. As you know, Cerma was added to my wife's 2000 Honda Accord and I will be able to report back to you the results soon.

Thank you for bringing this new product to my attention.

Regards, Robert Wilder
Clear Lake, IA 50428
Admin move from previous site. Original post: June 5, 2012
2004 Ford Edge
Tuesday, June 5, 2012
I am the guy who spoke with you at length and purchased some fuel treatment, oil additive and gun lube. I put the fuel and oil additives in immediately. I have also run 2 more tanks of fuel with treatment, reducing additive each time and the last tank had none applied. The bike is running great! The lifter noise seems to be lessened also.

I also put the fuel treatment in a friend's Honda 1300 Shadow that he just bought from someone who had stored it for four years. It was running poorly with lots of issues. A loud 2 into 1 collector with no baffling, no back pressure, it had to be run with the choke partially on, so it was starving for fuel. Either not jetted to the exhaust or plugged with varnish. I had to ride it from North Adams halfway down CT to his home since he had injured himself. I gave it three caps of additive and ran the tank well past reserve. Gassed up just before his house and it was running well with the choke off. -- Kurt P. - N Adams, MA
Honda 1300 Shadow
Friday, June 24, 2016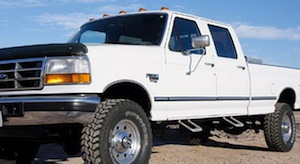 I added the Cerma to the engine (7.3L IH diesel) and power steering box but not yet to the rest of the drive train. When I first put my foot on the gas, my diesel ran like a gasoline engine smooth and fast. Had to slow down on purpose. Gave Cerma and you a plug on one of the shows I did including your #. Hope it brings you business! Be well and God bless, --Dr. Wong (admin move Original post: Apr 12, 2012)
Ford F350 7.3L IH Diesel
Thursday, April 12, 2012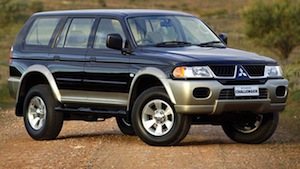 Hullo John,
I bought 1 bottle of Cerma STM-3 Engine Treatment and 1 bottle of Cerma STM-3 Automatic Transmission Treatment from you in May 2008. I treated my Mitsubishi Challenger(see attachment) 4x4 engine which is a 3Ltr V6 in the engine and the transmission. I followed your recommended instructions for the run in, drained the oil out of the engine and refilled with new filter, and had the automatic transmission fluid completely replaced. This vehicle had done 260,000 kilometers and still had the original engine and transmission. It is now at 289K and had 3 further oil and filter changes, and I can tell you that the result has been nothing short of astounding. The engine was starting to smoke before I put the Cerma it in, This has disappeared completely. These engines are well known for lifter chatter. It has none of that. It is so quite, and vibration is so minimal, that my friends marvel at it when I tell them how many kilometers it has done. It has increased in power and responsiveness&nbspRead more
Mitsubishi Challenger
Sunday, February 8, 2009
Update from NZ on Cerma: Hello, December last year I purchased several products from you. I changed my oil ran the vehicle for a while the added Cerma. I make a regular trip up a rather steep and long hill, a 3km climb. When I purchased the diesel van it would pull up this hill at 100kph no issues with plenty of power to spare. I noticed late last year that it was not pulling as hard. I changed the fuel filter, the air mass sensors etc. Some improvement was gained but not back to what she use to be.

I added Cerma about 4000km ago. No immediate change in the hill pulling ability. However, last week she started pulling just like it use to. I have not made any modifications since adding Cerma. It will be due for an oil change soon - I have your oil here to change with. I am more than impressed with the product to date. -- Cheers, Glen
2008 Ford Transit Diesel 2.4Ltr Turbo Van with 155,000km
Saturday, March 21, 2015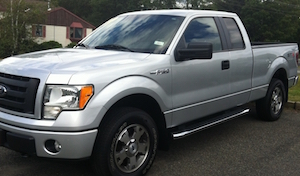 Best product yet. I am a contractor. I put a lot of miles on my trucks -- about 500,000 on one truck that I bought brand new 4 years ago. I put in Cerma after I saw a YouTube video and thought to give it a try. I was initially worried about the expense in buying the product, but almost immediately, I was impressed. Thanks Cerma for making the best damn thing yet and saving me a crap ton of money in the process.-- Colt J.
Ford F150
Wednesday, January 29, 2014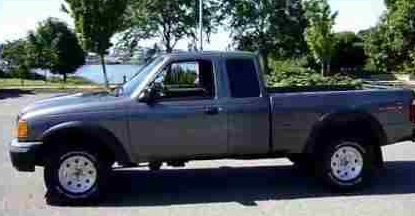 When I first went to use this product, I was a bit skeptical, I had an issue with my truck starting. I had tried every chemical to run through the gas tank claiming to "fix" rough starts, all of them failing miserably. I ran the Cerma fuel treatment through and sure enough, next day, my truck started up beautifully. That was enough to convince me to try the transmission treatment to see if it could handle the transmission issue, sure enough after running it through my transmission for a couple hundred miles, 1st to 2nd smoothed right out. Now I've got the engine treatment. This is the only liquid I've ever seen that actually not only works and does what it says, but exceeded my expectations. Excellent product! -- CJ, Danbury, CT
2004 Ford Ranger, 4.0L, non-turbo, 4 spd automatic 4X4
Sunday, May 3, 2015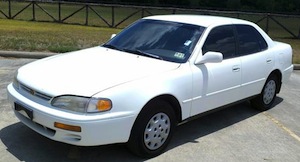 TRY THIS IN YOUR ENGINE.........I was amazed, within 15 mins how better my engine sounded and now my car rides as good as ever........Cerma is awesome. (Facebook Post 2)

Gave the Cerma Motor treatment a try and the oil, and I must say that my car has never run better. I went from 23-27 city highway, to 28/35 in just one treatment. My car has 113k miles on it and I just took a trip up north and drove 2k miles back and forth and the car ran great. You have to give this a try....just after 15 minutes you can hear the engine run smoother.....its incredible.....Thanks Cerma! (Facebook Post 1)
'96 Toyota Camry
Tuesday, July 22, 2014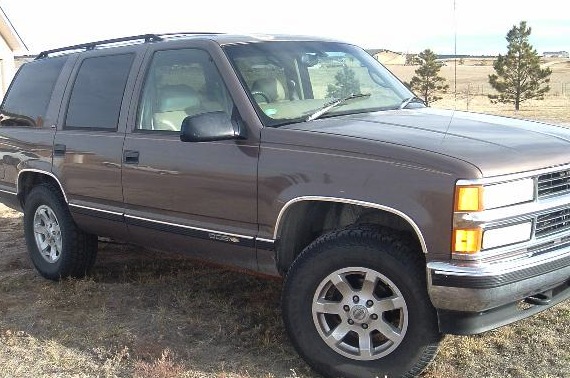 I came across the Cerma product when we were looking for metal protection from our hydrogen units in gas burning engines. I first tried the Cerma in my 97' Chevy Tahoe, which had over 185,000 miles prior to using it. After about 10-15 minutes on the freeway I noticed the temperature was running a little cooler then normal and when I stepped on the gas, the knocking/pinging sound was gone and the pick up was almost like it was years before when I first drove it. After another trip or two on the freeway I noticed the truck was running smoother and the smooth and quite pick up was the most notable advantage. On another trip through the desert on a hot day, as we were starting up through some mountains, we had the air conditioning on. Normally we would have to turn off the air as the truck would get too hot, but on this trip with the Cerma installed, the air stayed on the whole time and we were able to keep up with the newer vehicles with great pick up like the Tahoe used to be when new. I&nbspRead more
97' Chevy Tahoe wtih over over 185,000 miles
Tuesday, August 10, 2010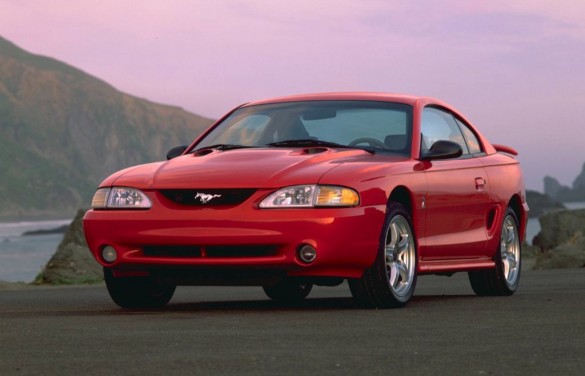 I have gone through 1000 miles of engine treatment+Transmission fluid change followed by 4000 miles of Cerma oil ->Filter change -> then another 1000 miles. So I have posted on Veloster forum that I used to get 26.8 MPG at my best on 100% highway trips (cruising at 75~80mph). Here is the MPG calculation done by OBD II. It was 80% Highway + 20% local, cruising at 65~70 on highway

Well.. even though the benchmark trip was at higher speed, overall 23% improvement shows even if i travel at the same speed, i will still get over 10% from the previous reading. Thank you so much!
Sungyoung Kim (admin E-Mail Post)
1998 Ford Mustang V6 168,000 Miles
Thursday, June 12, 2014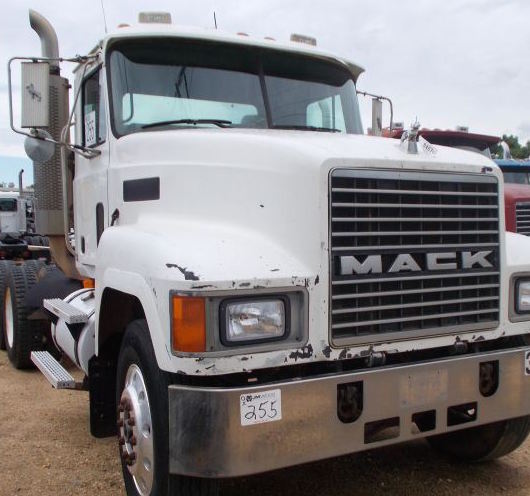 This stuff is crazy good although I need to replace injection pump on my Mack 350. This product made the truck run the best it has done for a year. Almost made me forget the pump. Suggestions for a new pump? -- Peter P. via Amazon (Verified Purchase)
Mack 350
Sunday, July 24, 2016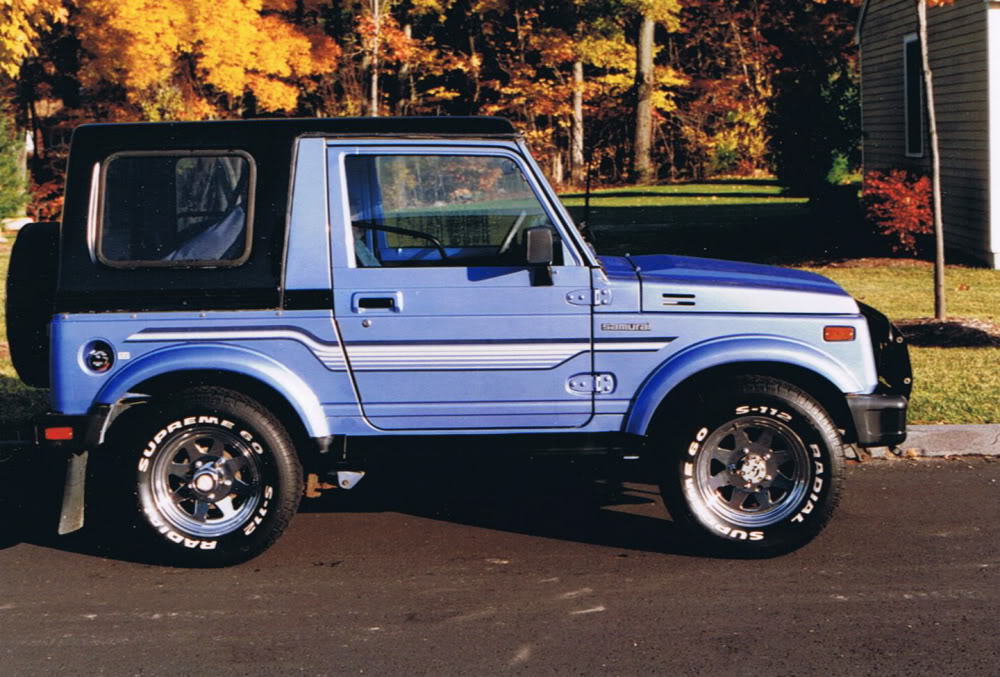 I put Cerma Engine Treatment into our 1987 Suzuki Samurai. It completely smoothed out the idle, and improved our gas mileage by about 18% right away! Love this stuff! --Ethan M. via Facebook


1987 Suzuki Samurai
Friday, June 10, 2016
i bought a ls1 5.7l VZ Commodore Utility at auction driving home the check engine light was on ( engine code low oil pressure) and the oil light came on and the engine had a knocking / ticking sound in the motor yet oil level was normal i knew i was in for a big $ repair job on engine. i was recommended to use Cerma by panacea bocaf in brisbane australia. I had nothing to loose so warmed up the engine and poured a bottle into the motor and wow!! what a difference it made in just about 10 minutes. The ticking / knocking noise was gone, the check engine light turned off and red oil light turned off. i was stunned that a product could do this. Mate this Cerma product is liquid gold as far as I am concerned. the more km i drove the better the motor sounded thanks for saving me from spending big $$$$. i will always use this product for any future vehicles I will own. -- Robert K. (Laidley, Australia)
5.7l VZ Commodore
Tuesday, September 22, 2015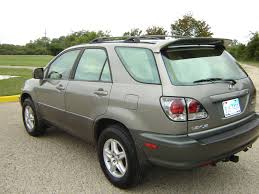 I've tried them all and Cerma is by far the best product on the market! Better fuel economy, my engine runs smother and quieter than when I had it rebuilt, you can feel the increased power through out the power curve and I fill up less than I deed prior to treating my engine and am now running the incredible EVO oil. If you want the very best for your vehicle then you need to try it out for yourself, you will not be disappointed.
2002 Lexus RX 300
Sunday, September 7, 2014
Note on Testimonials
In accordance with the FTC guidelines concerning use of endorsements and testimonials in advertising, you should be aware of the following:

• Testimonials displayed are given verbatim except for correction of grammatical or typing errors. Some have been shortened where the testimonial was lengthy or portions were repetitive.

• Customer testimonials received are individual experiences by persons who have used our products, and the effectiveness of our products varies depending on each customer's situation.

• Testimonials and case histories reflect individual results and Cermastore.com does not assert that they are typical results you should expect to achieve.

Note: All Cerma products are backed by a 100% purchase price warranty, if you do not think you have received your monies worth in using our products, contact us.