Browse through Testimonials. Any questions, feel free to contact us.
Newest to Oldest -

Click Here

to go to the Testimonial List View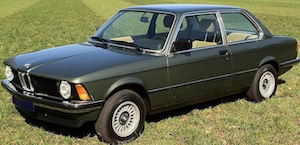 Hi everyone!

This post is a "give back" I hope to help a few with this one, as so many helped me with replies on my first post. I learned much. At that time I was asking about re-powering or rebuilding the b43 Onan in my well maintained '83 BMW 318i. The reason was that it smoked FIERCELY, and overall sounded "loose." Despite those problems, it did still run with authority. Now I have resolved both those problems BEAUTIFULLY, almost without turning a bolt. My Onan hums smoother than any I have EVER heard.

OK, before I go any further, this is not a "spam" post. I bought the stuff I'll tell you about just like anybody else. I was reading on another forum about ceramic coating the insides of an engine, even old worn engines, how sweet they run after, and on and on. With that in mind, I went looking for the stuff they were talking about, an additive called cerma. Not being a big fan of additives, I paused and debated if I really wanted to spend $40 plus shipping on 2oz. of wonder goo.&nbspRead more
'83 BMW 318i
Friday, August 7, 2009
Note on Testimonials
In accordance with the FTC guidelines concerning use of endorsements and testimonials in advertising, you should be aware of the following:

• Testimonials displayed are given verbatim except for correction of grammatical or typing errors. Some have been shortened where the testimonial was lengthy or portions were repetitive.

• Customer testimonials received are individual experiences by persons who have used our products, and the effectiveness of our products varies depending on each customer's situation.

• Testimonials and case histories reflect individual results and Cermastore.com does not assert that they are typical results you should expect to achieve.

Note: All Cerma products are backed by a 100% purchase price warranty, if you do not think you have received your monies worth in using our products, contact us.