Browse through Testimonials. Any questions, feel free to contact us.
Newest to Oldest -

Click Here

to go to the Testimonial List View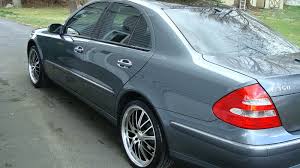 6/5/15: I wanted to let you know my 1997 Toyota is running like a top since I started using your products. I am ready to change to Cerma Oil and am looking forward to ongoing improvement. The transmission shifts like a dream and the power steering no longer "groans" at low speeds. Thanks for some great products. -- Raul

5/15/15: I spoke with you when I first read about Cerma and have since purchased the transmission, power steering and oil treatment for my two vehicles. The 1997 Toyota is running even smoother than before. Transmission shifts like a dream and the power steering has quieted down by about 50% and continues to improve with more driving. My Mercedes also runs like a dream and engine noise except under heavy acceleration is almost non existent. Thank you for the product and the guidance. -- Raul
2006 Mercedes E350 4Matic
Friday, June 5, 2015
Note on Testimonials
In accordance with the FTC guidelines concerning use of endorsements and testimonials in advertising, you should be aware of the following:

• Testimonials displayed are given verbatim except for correction of grammatical or typing errors. Some have been shortened where the testimonial was lengthy or portions were repetitive.

• Customer testimonials received are individual experiences by persons who have used our products, and the effectiveness of our products varies depending on each customer's situation.

• Testimonials and case histories reflect individual results and Cermastore.com does not assert that they are typical results you should expect to achieve.

Note: All Cerma products are backed by a 100% purchase price warranty, if you do not think you have received your monies worth in using our products, contact us.