Browse through Testimonials. Any questions, feel free to contact us.
Newest to Oldest -

Click Here

to go to the Testimonial List View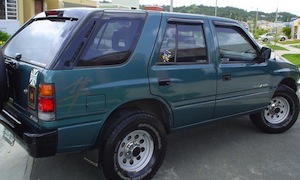 I am writing you today to let you know how pleased I am with your product (Cerma). I have seen many products make many claims and usually there is a lot more fluff than there is results. I am the director of sales for a 500 Million dollar a year company in Minneapolis Minnesota, so I have had many people in my office making quite grandiose claims about "great" new products with little to back it up and results that are less than stellar. Being a fairly skeptical person, it took some persuading for me to give Cerma a try as the benefit claims seemed "too good to be true". Knowing that my older vehicle (1995 Isuzu Rodeo with about 130,000 miles on it) was only getting about 14MPG, I decided to try Cerma in the late summer of 2006 in the crank case of the Rodeo. Right away (with in a minute or two) I noticed the engine seemed to run smoother and it had quicker acceleration, but "would it last?" I thought to myself. The answer was a resounding "YES". The mileage went up to an average of 16.2MPG&nbspRead more
1995 Isuzu Rodeo with 130,000 miles
Thursday, October 31, 2013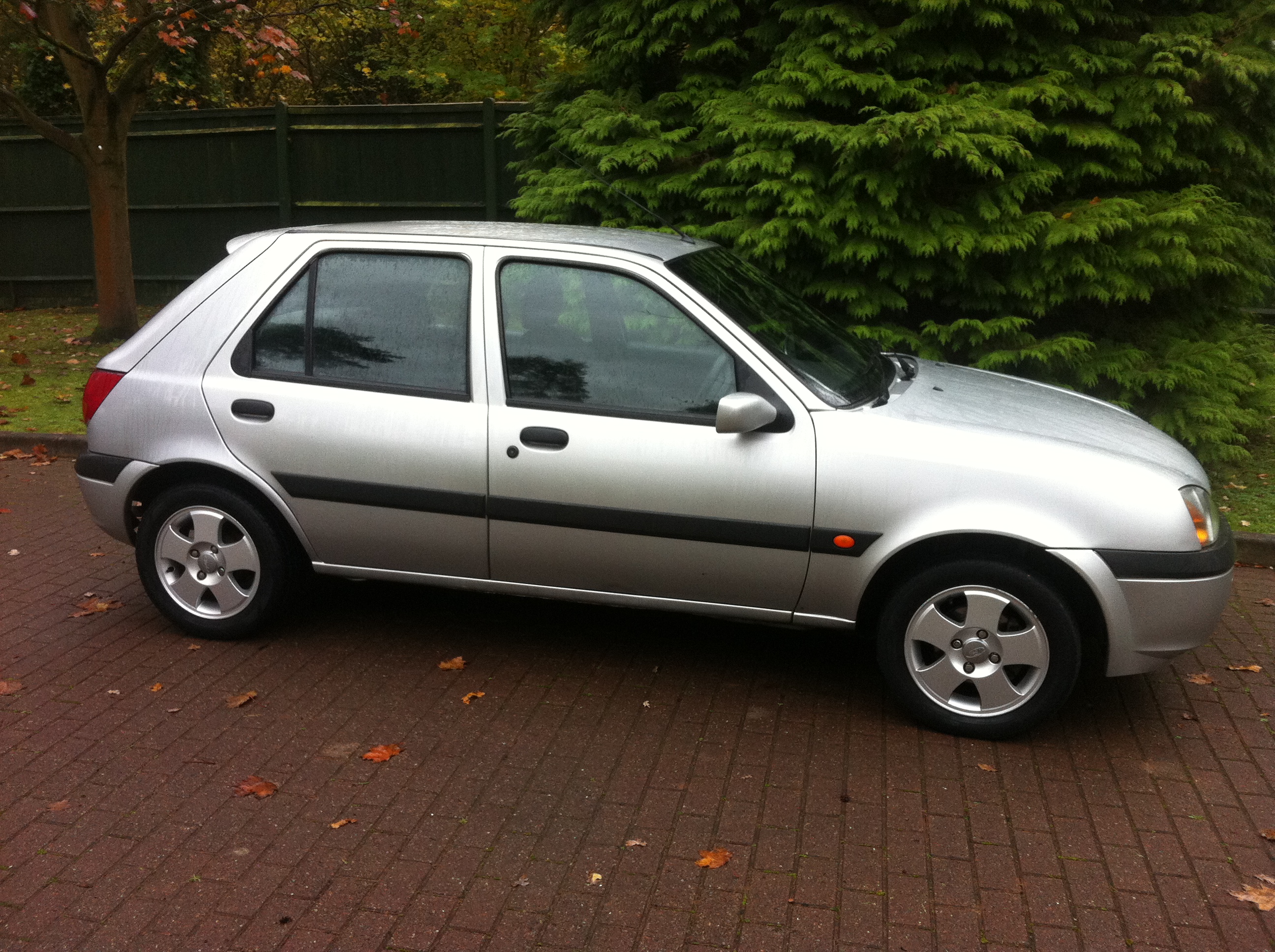 Would recommend this to anybody who is looking to keep their engine long lasting no matter how many miles is on it. Already used on three of the four cars in our household and have noticed a smoother sound to the engine as well as increased gas mileage on each tank at least getting 50 to 60 extra miles on each full tank on the cars. -- via Amazon (Verified Purchase)
Excellent Product
Wednesday, March 6, 2013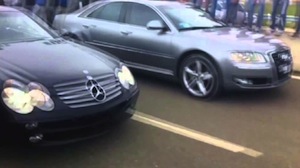 I have been using Mobil 1, Shell Helix, Castrol Edge, and now Cerma (Cerma is the best motor oil I have ever used) At first I thought it was my engines life was up, but when I tested Cerma my engine came back to life , on my second car the same thing happened. the piston rings were worn out and I had this changed, and your Cerma oil is all it will ever use.

My cars were a Mercedes SL500 12 Cylinder and Audi R8 8 Cylinder
Mercedes SL500 12 Cylinder and Audi R8 8 Cylinder
Tuesday, April 23, 2013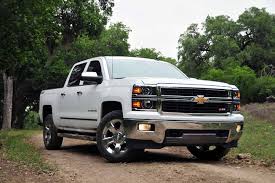 Thanks a lot for explaining in detail how Cerma STM-3 works. I'm going to purchase & use one. My vehicle uses 5W-20 engine oil. Its engine has a Multi-Displacement System application which is viscosity sensitive according to the manufacturer. Best regards & have a great day. Posted: Aug 19th 2014

Purchased CERMA STM-3 a few days ago. After 400+ miles, my Chevy's running a lot smoother & quieter. I've noticed a slight increase in MPG. CERMA-STM3 really works! Thank you very much for an outstanding product. Update: Aug 28th 2014
Chevy Silverado 6.2 Liter
Thursday, August 28, 2014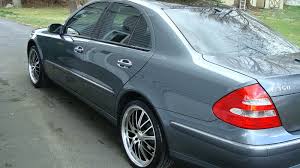 6/5/15: I wanted to let you know my 1997 Toyota is running like a top since I started using your products. I am ready to change to Cerma Oil and am looking forward to ongoing improvement. The transmission shifts like a dream and the power steering no longer "groans" at low speeds. Thanks for some great products. -- Raul

5/15/15: I spoke with you when I first read about Cerma and have since purchased the transmission, power steering and oil treatment for my two vehicles. The 1997 Toyota is running even smoother than before. Transmission shifts like a dream and the power steering has quieted down by about 50% and continues to improve with more driving. My Mercedes also runs like a dream and engine noise except under heavy acceleration is almost non existent. Thank you for the product and the guidance. -- Raul
2006 Mercedes E350 4Matic
Friday, June 5, 2015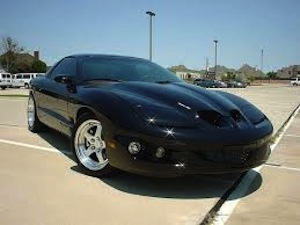 I bought a bottle of Cerma on the recommendation of a friend at work. My 2001 Pontiac Formula had a lifter tick that I was hoping to get rid of. After putting in the Cermax and letting the engine run for 5 minutes, the tick was GONE! He later asked me if my car had more power, but with the LS1 (300HP) engine I couldn't feel any difference. But at 70mph my engine RPMs went down from a little over 1500 to 1250, so I can say that my engine is making the same power without working as hard. Getting rid of the lifter tick was worth the price alone! Thank you, Cerma!

Richie, Iowa (Aug 12, 2010)
2001 Pontiac Formula
Thursday, August 12, 2010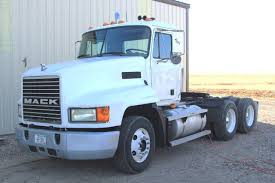 I own a 2002 Mack semi. My truck started using 2 to 3 gallons of oil per week. I was told I needed to rebuild the motor, rings, sleeves, rod, and main bearings. The motor had an excessive amount of blow by. I added Cerma and followed the instructions carefully. Over the next three days the truck used less than a half gallon of oil. Six months latter the truck has not used any oil between oil changes, and the blow by has almost disappeared. At my last oil change I pulled an oil sample. On a million mile motor the iron should have been between 50 and 120 parts per million. A new motor should be between 30 and 40 parts per million iron. My oil sample came back 20 parts per million iron and less than 5 ppm of other wear metals. The oil sample was taken at 18,000 miles on the oil and over a month of idol time. The numbers should have been elevated based on the miles and time on the oil. I have seen a ten percent in fuel economy in all of my trucks. This is the best product you can get for your&nbspRead more
2002 Mack Semi
Thursday, April 23, 2015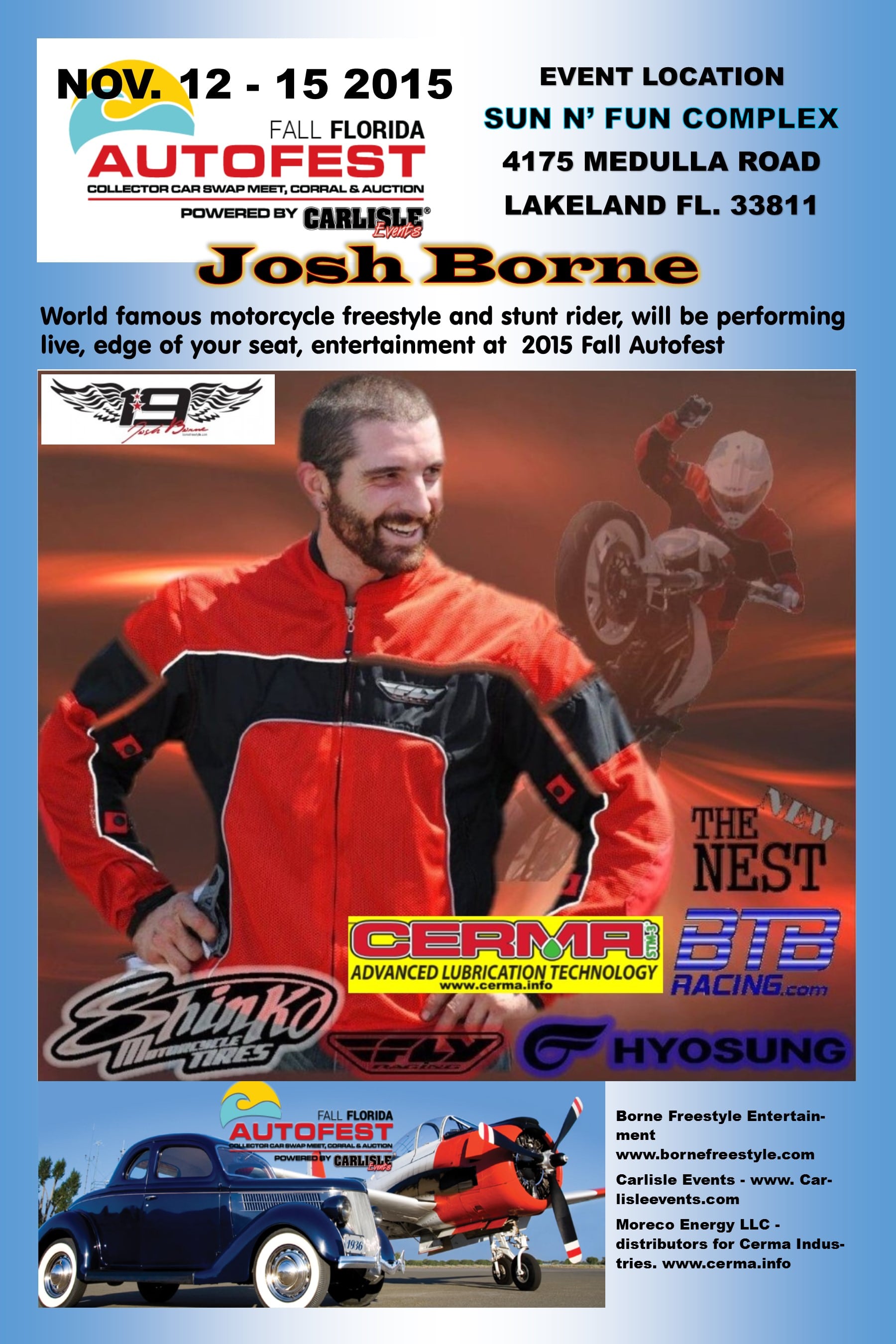 For a freestyle stunt rider, "heat is the biggest problem for bikes". "Took me some time to test the product in the Kawasaki, but finally was able to try it out....definitely amazed!!! ... Dropped engine running temp by almost 20 degrees." -- Josh Borne

Josh Borne is a championship freestyle competition performer, a premier professional freestyle extreme athlete, and a world renowned competitor on the XDL Championship Sportbike Freestyle Series and multiple other circuits. Borne has traveled across the nation and around the globe showcasing his high energy talents to crowds of all ages.

Cerma Attends Auto Fest with Josh Borne
Monday, November 30, 2015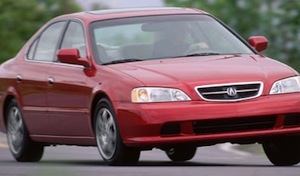 Dear John: I had an appointment with Acura concerning an alignment. My 2000 Acura TL has 302,000.00 miles. As you remember from our phone conversation an application of the engine treatment gave me a very noticeable increase in gas mileage. But, also, the engine performed smoothly and very efficiently. When Acura technicians heard the engine (unaware of the Cerma STM-3 engine treatment I added) they could not believe with such high mileage how quiet and smoothly it performed. The technicians put the engine through a series of diagnostics and with a sense of disbelief and said it is functioning like a new engine. No appreciable knocks or vibrations etc.etc.etc. They also took it out for a road test. I never did tell them about the Cerma treatment. In short they remained stupefied as to its performance and lack of hesitation as is so customary in an over exhausted engine. -- Gerald S.
2000 Acura TL
Tuesday, May 26, 2015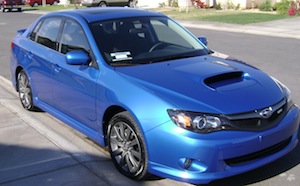 I am amazed at this product. I put Cerma STM-3 in my 2009 subaru imprezza and went from 33 mpg hwy. to 38 hwy! the engine seems to be so smooth you can't tell it is running! So then I put it in my 04 dodge hemi sport truck and went from 15.5 to 19.5 mpg hwy! unbelievable!! this stuff is the real deal! I will be ordering more and will treat the transmissions and a/c units and see what that will bring.

– Brent Richards (09/11/2012, 11:49 AM)
2009 Subaru Imprezza and 04 Dodge Hemi Sport Truck
Tuesday, September 11, 2012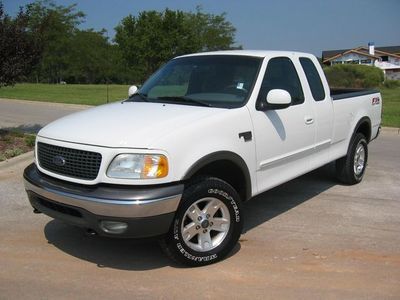 Products Used Cerma Engine Treatment, Cerma Motor Oil:
I purchased the Diesel Engine treatment after reading about it and its possible benefits. I am so happy I did. It literally did reduce vibration within seconds of pouring it in my engine. It also slightly reduced the normal 7.3l Diesel "cackle". Unbelievable product. I am now using the Diesel Motor Oil and do not plan on using anything else now or in the future. -- Vance W. Omaha, NE
2002 Ford F-150
Thursday, August 27, 2015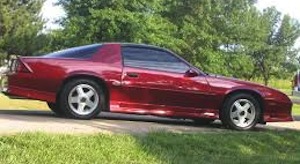 I put it in the engine oil and transmission. Transmission stopped slipping on very first drive home from work. I could not believe it!
1991 Chevy Camarom RS with 213,000 miles on it
Saturday, July 31, 2010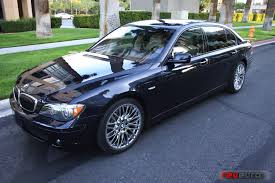 Thank you John,
It was a pleasure speaking to you on behalf of your additives.I was amazed and I'm still smiling and overwhelmed with its results. Sir it's not every day that actual owner and inventor takes the time to speak to common folks as myself. John you made me a believer and I'm honored and grateful. Once again for your time and wisdom you have a customer for life.
I remain Geraldo A. Colon a Cerma advocate and believer.
BMW 7 Series (E65)
Friday, September 12, 2014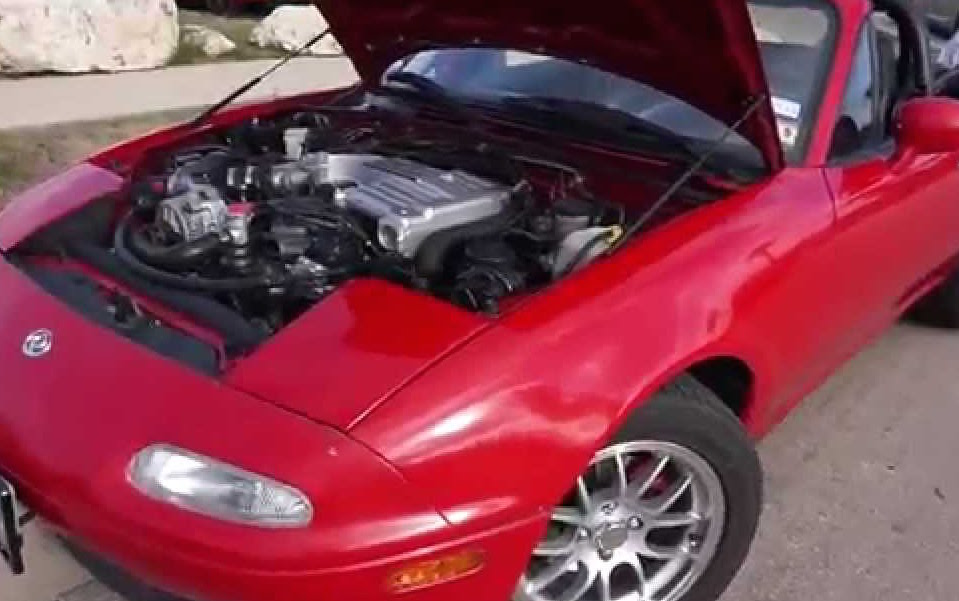 My car has a 1993 mustang motor and 5 speed transmission in a 1993 miata. I put both the engine additive and the gas treatment in the car at nearly the same time. The car definitely runs more smoothly. Throttle response is much improved. Oil pressure is up 5 lbs. I am very pleased. I am planning another dyno tuning in the next few months. I expect a 6 to 10 hp increase (280 rwhp now) and an equal increase torque. -- J. Dwight via Amazon (Verified Purchase)
1993 Mustang Motor in a in a 1993 Miata
Saturday, October 5, 2013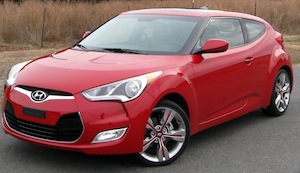 Did a test session earlier, the initial run since adding the CERMAX 5W40 oil plus the manual transmission treatment.

First thing I noticed when shifting to second was how much easier the gear went in, I actually said "Wowwww" out loud.

Second thing is that the butt dyno felt an immediate improvement in power. Throttling it only 1/3 of the way down in second gear caused the m/w to spray, invoking a verbal blessing of excrement. Boost was coming on so quickly that I had to raise the engagement point (twice) to restore some throttle linearity. I have to confess that I didn't feel much with either of the treatments (engine & nano) individually after they were added and worked in.

After adding the Cerma Motor Oil, the performance improvement is astounding. Never before have I experienced anything of the sort by merely changing the oil.

Really impressive.
copied from: http://www.velosterturbo.org/forum/ veloster-maintenance/5282-good-order-85.html
Hyundai Veloster
Thursday, February 6, 2014
Update from NZ on Cerma: Hello, December last year I purchased several products from you. I changed my oil ran the vehicle for a while the added Cerma. I make a regular trip up a rather steep and long hill, a 3km climb. When I purchased the diesel van it would pull up this hill at 100kph no issues with plenty of power to spare. I noticed late last year that it was not pulling as hard. I changed the fuel filter, the air mass sensors etc. Some improvement was gained but not back to what she use to be.

I added Cerma about 4000km ago. No immediate change in the hill pulling ability. However, last week she started pulling just like it use to. I have not made any modifications since adding Cerma. It will be due for an oil change soon - I have your oil here to change with. I am more than impressed with the product to date. -- Cheers, Glen
2008 Ford Transit Diesel 2.4Ltr Turbo Van with 155,000km
Saturday, March 21, 2015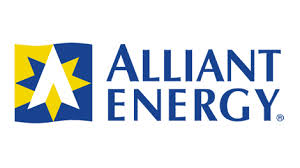 We have used Cerma in a gear box which is 1 of 2 identical units. The one
we treated was initially running 60 decrees hotter than the other one. We want them to
run at no more than 180 degrees. The manufacturing company tried changing out the
gears and in essence did everything they knew to try to make it run cooler with no
success. At this time we shutdown said gear box and treated it with 8 oz. of Cerma . Now instead of running 240 degrees like before it is down to 195 degrees
something even the manufacturer couldn't accomplish. In the near future I will be
treating at least 4 more gear boxes to reduce wear. We feel that this is cheap insurance as if even one of these gear boxes failed we would be looking at at least $250,000 damage to our equipment.

Eric Krahenbuhl
Mechanic
Emery Generating Station
Alliant Energy
1-641-220-3371
Original Letter viewable in Documents Section
Alliant Energy, Emery Generating Station
Monday, July 16, 2012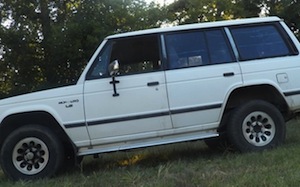 What the ......, this stuff actually works!
Here's the story...1990 Mitsubishi Montero that I bought new. First it was the unofficial Cheerleading Team vehicle for my daughter and now it is the unofficial Baseball Team vehicle for my son. Currently at 144,853 miles. I was turned on to CERMA by a gear head/mechanic friend of mine who swears by this product. Honestly didn't believe him, I actually tried it to sort of prove him wrong! Engine oil treatment first. When I added the treatment the engine ran smoother and quieter, literally within minutes.

Drove the Montero like that for around 2,500 miles then did an oil change. I did the oil change myself with the aforementioned gear head/mechanic. (By the way, the oil came out very dirty as a result of the treatment cleaning the engine). Added CERMA Motor Oil and noticed more power, and even smoother running than before.

NOW HERE IS THE KICKER.......my friend had the oil that we took out tested and the test showed that I have anti-freeze&nbspRead more
1990 Mitsubishi Montero
Tuesday, April 7, 2015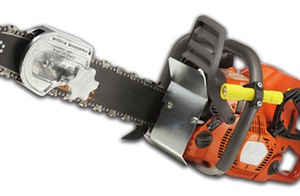 I think we performed a pretty significant experiment with your product today. My training officer did not return to the office but I will get more information tomorrow. We took 2 identical roof cutting carbide chain saws and had the same operator on the same roof make cuts one after the other. Both saws were clean and one was treated with your Cerma grease product. My mechanic also attended and I got this information verbally from him, report and probably a video that I requested to follow. One saw treated with the grease and the other without. The temperatures of the chain varied from 185 deg F (treated chain) to 340 Deg F (untreated) and the saw did 6 cuts straight (treated) vs. curving toward the end of the cut for the non-treated. The stuff worked pretty well. This was all verbal and I will try to tighten up the numbers etc tomorrow. Also this was done with my East Haven FD personnel and New Haven Fire personnel together which is how we have been training on some houses that I had&nbspRead more
Carbide Chain Saws
Wednesday, April 1, 2015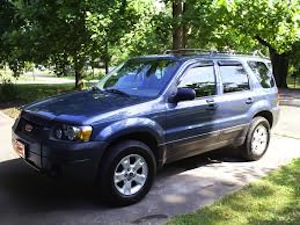 We drive a 2005 Ford Escape that we leased new. The sticker for mileage said 19 city 22 hwy and we got an average of 20.5. We tried the cerma with stm3 over 2 years ago and have treated the engine oil 2 oz of STM-3™ metal treatment in the transmission 2 oz, STM-3™ in the differential 6 oz and the power steering 1 cap. We also have been using the STM-3™ MD at oil changes and have treated the gas with 1 oz approximately twice per year. Last summer in July we got 30 mpg and in November before the winter blend fuel we got 31. We have now tried the new STM-3™ Nano 1 oz in the oil, ½ oz in the transmission and 1 oz in the differential. We drove to Mason City checking our mileage and got 27 mpg on winter fuel. (last year on winter fuel we averaged 24 MPG) we then treated the fuel with STM-3™ Nano ½ oz, and drove the same road and miles home, checked it and with winter blend fuel we got 30.2 mpg. We can't wait to see what it will be with summer fuel.

Follow up report:
We have used your products&nbspRead more
2005 Ford Escape
Saturday, March 8, 2008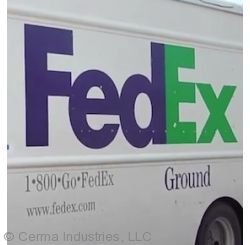 FedEx driver reports truck running smoother with increased power, as prior the truck was having problems getting up to freeway speeds. Driver was very happy to have treated this truck with Cerma Engine Treatment, and is looking forward to changing out to Cerma Motor Oil so he can feel safer while driving on the freeway.

For the complete video goto: https://www.cermastore.com/testimonial-cerma-fedex.html


Cerma Engine Treatment takes at total of 90 days to complete the intended process, will continue to update this post with information.
Fedex Ground Delivery Truck
Monday, August 17, 2015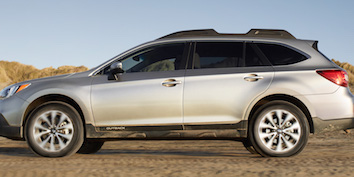 Unbelievable MPG increase!! My new 2015 subaru outback 3000 miles had 27.4 miles per gallon. I added this to the oil chamber under the hood, reved the engine up to 4000 rpm's for a few minutes, then drove it hard for 30 minutes on streets and freeway mostly. It's been 8 months and this car just keeps climbing in MPG every month. I am currently getting 38.6 MPG!!! Yes I'm very impressed and honestly surprised at the results. It was worth the $$$ for sure. -- Jennifer V. via Amazon (Verified Purchase)
2015 Subaru Outback
Saturday, May 28, 2016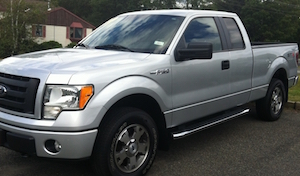 Best product yet. I am a contractor. I put a lot of miles on my trucks -- about 500,000 on one truck that I bought brand new 4 years ago. I put in Cerma after I saw a YouTube video and thought to give it a try. I was initially worried about the expense in buying the product, but almost immediately, I was impressed. Thanks Cerma for making the best damn thing yet and saving me a crap ton of money in the process.-- Colt J.
Ford F150
Wednesday, January 29, 2014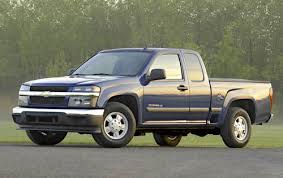 Update: 4/23/15: Rocket fuel. Just wanted to say that I have now treated all three of our autos with the Engine, trans, and power steering treatments and they are running like new, if not better than new. Keep up the good work. Now I'm going to get the air cond. treatments for them and the house. Brad T.

Update: 2/25/15: I love the Cerma engine treatment. I now have 800 miles with the engine treatment and my 2007 Chevy Colorado has never ran better, and I bought it new with 13 miles on it. It purrs when I fire her up in the mornings with no vibration, and it used to vibrate bad, and what's crazy is I really thought that it was all in my head and that my truck would go back to normal after a week or so ,but it hasn't. It's only getting better. This stuff is so good I Just bought two more for our car and minivan and Three bottles of the trans. treatment. Can't wait to check them out. Thanks, Brad T.

Original 2/9/15: Just wanted to say that I poured in the engine treatment this&nbspRead more
Chevy Colorado
Thursday, April 23, 2015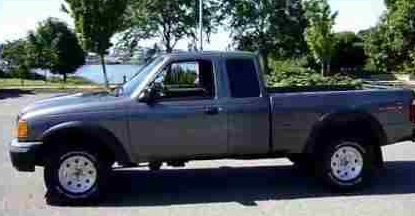 When I first went to use this product, I was a bit skeptical, I had an issue with my truck starting. I had tried every chemical to run through the gas tank claiming to "fix" rough starts, all of them failing miserably. I ran the Cerma fuel treatment through and sure enough, next day, my truck started up beautifully. That was enough to convince me to try the transmission treatment to see if it could handle the transmission issue, sure enough after running it through my transmission for a couple hundred miles, 1st to 2nd smoothed right out. Now I've got the engine treatment. This is the only liquid I've ever seen that actually not only works and does what it says, but exceeded my expectations. Excellent product! -- CJ, Danbury, CT
2004 Ford Ranger, 4.0L, non-turbo, 4 spd automatic 4X4
Sunday, May 3, 2015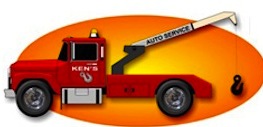 Cerma lubrication is an advanced metal treatment that works great to reduce heat and friction in engines , drive trains and A/C compressors. The engines, drive trains, A/C compressors we have installed it in run much quieter, smoother and cooler! We would highly recommend it to anyone who wants to improve their vehicles performance and increase vehicle longevity. --Ken Faurot Owner: Ken's Automotive Services
Owner: Ken's Automotive Services
Wednesday, March 7, 2012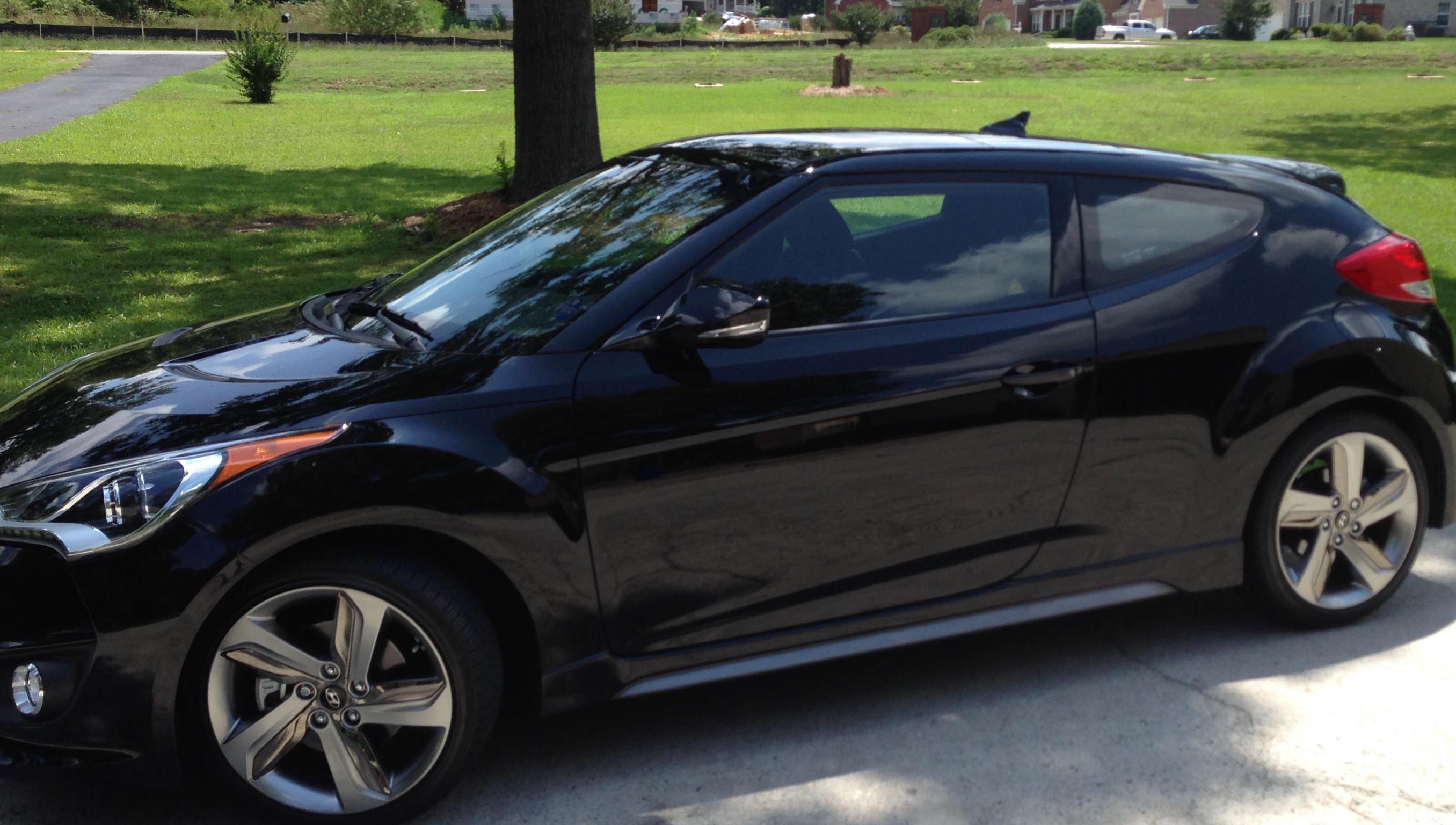 I'm only 2 days into the treatment with 22k miles on the odo only 100 miles driven since treated and already noticing a big difference when driving it on the highway and even in the city. I must say I've been made a believer. The car feels more normal and definitely feels like it runs much smoother when really getting on the gas. As for the idling, starting to notice that it feels more 'confident' when idling now than it did before. Definitely money well spent.

Originally posted on: http://www.velosterturbo.org/forum/veloster-maintenance/5282-cerma-treatments-oil-lubricants-good-order-222.html#post351474
Veloster Turbo
Tuesday, February 23, 2016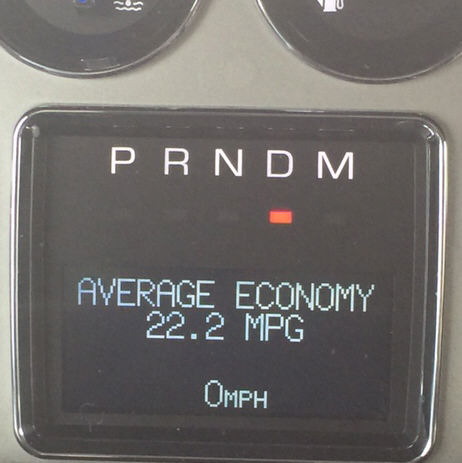 Dear Cerma, I have attached a photo of the average MPG on the 2008 Cadillac Escalade which was treated at 183,743 Miles. At 183,901 miles, MPG average was 16.5. At 184,619 miles, MPG average was 17.0. At 184,938 miles, MPG average was 22.2. Quite a difference, impressive. The mileage now is 185,029 -- 1,286 miles after the treatment. The engine runs very Smooooth. At this point I would truthfully have to confirm the Cerma Brand Promise...Delivers! Thanks Cerma! -- Michael H.
2008 Cadillac Escalade
Sunday, December 13, 2015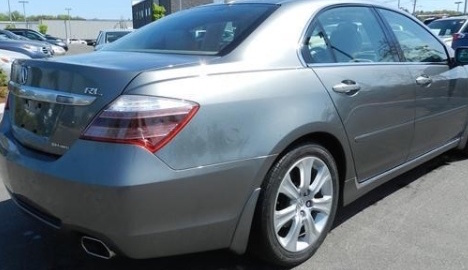 Fuel Treatment from April 14th, 2015: Great stuff. My gas mileage definitely goes up steadily, as per my digital gauge, when I use this stuff. I absolutely love this product. My engine runs very smooth with this product. Highly recommended. -- MichiganSooner via Amazon

Transmission Treatment from Oct 26th, 2014: Had a rough (down) shifting Acura RL automatic transmission; other products helped but not past the short-term. This product worked like a charm. There is zero problem now. I could not be more pleased. -- MichiganSooner via Amazon
Acura RL Automatic Transmission
Monday, April 13, 2015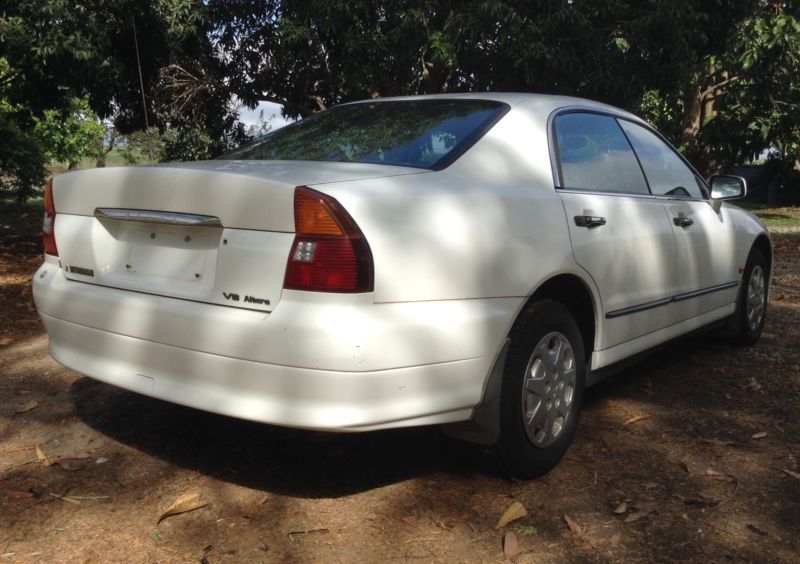 9/10/2015:
Hi, Just wanted let you know about the incredible results experienced with your Auto Transmission Treatment. I had already used the Engine Treatment around 1 ½ years ago and then added the Transmission Treatment in March 2014. When I first bought the car around 6 years ago the transmission randomly clunked a bit when stopping at lights. This clunk pretty much progressed to almost every time I stopped and was quite loud. I put the Transmission Treatment in before going on a 40 minute drive. My friend said, "If that fixes that clunk, I'll call it a miracle." I stopped at a couple of lights on the way and it was still clunking, however by the time I reached the 3rd set at around 15 minutes on the road, it stopped completely. Then all the remainder of the trip...zero clunk! It still happens on a rare occasion but is 95% better. It's a miracle!
P.S.: To me, the photos below are visible proof that Cerma continuously keeps engines clean. After seeing photo (left) posted&nbspRead more
1996 Mitsubishi Magna V6 Sedan
Thursday, September 10, 2015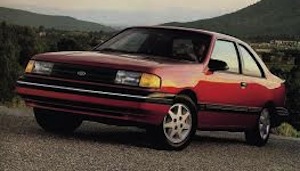 I am a journeyman machinist/machinery mechanic automotive enthusiasts with 40 years of formal and trade experience.presently I am rebuilding/upgrading a 1991 ford tempo and writing a book.during upgrade research i found about Cerma.as it is a coating, i was EXTREMELY concerned about the possibility of oil flow problems that other DIFFERENT product companies historically had.I spent 24 hours reading every word on this website AND contacted TWO people that provided testimonials. They both confirmed use and excellent results.I then grilled the inventor John Murray for hours with every conceivable problem. John patiently educated ME in this REVOLUTIONARY new technology, and addressed the inherent inadequacies of ALL known lubrication currently in use.

Finally I tested cerma in the transmission. I was informed that it would make it quieter in 20-30 seconds. Previously i had flushed ,new filter and installed the best special upgraded heavy duty fluid !
available.the transmission seemed&nbspRead more
1991 Ford Tempo
Thursday, September 15, 2011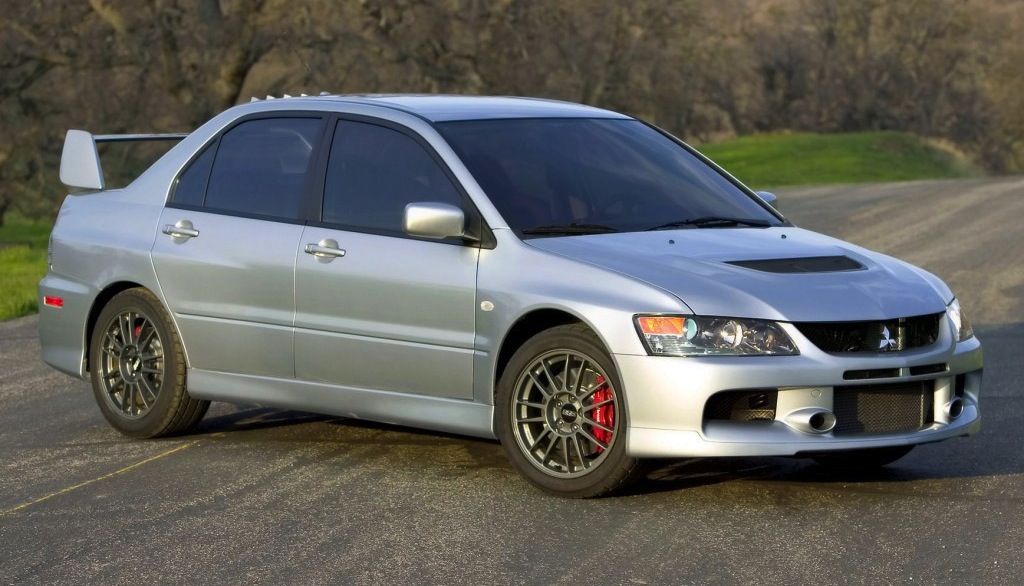 Wanted to update on the Lancer. We are 2k miles into the cerma max 5w40 oil and I pulled the dipstick... No joke it looks like I just did the oil change. I'll post up pics when I get a chance. As a reminder the Lancer has 111k so I expected to see some dark oil. But it was completely see through and honey brown just like the day I put it in. Take it or leave it. I have always taken good care of this car, but it runs better than it ever has.
Mitsubishi Lancer
Thursday, June 12, 2014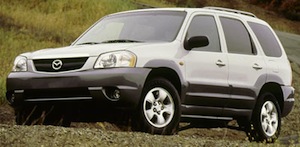 Hi John. I decided to try Cerma and my first use was in my daughter's 2002 Mazda Tribute with about 100,000 kms on it. It was running a bit rough and mileage was low 20's per gallon. I treated it and then we went on a family trip, loaded with 4 adults and full of golf clubs and luggage. We averaged 32 MPG, with lots of passing power and smoothed out idle. I have used it since in all my vehicles with more than satisfactory results, and plan on doing all of the transmissions shortly.
Regards, Tom D.
2002 Mazda Tribute
Tuesday, February 18, 2014
I am the guy who spoke with you at length and purchased some fuel treatment, oil additive and gun lube. I put the fuel and oil additives in immediately. I have also run 2 more tanks of fuel with treatment, reducing additive each time and the last tank had none applied. The bike is running great! The lifter noise seems to be lessened also.

I also put the fuel treatment in a friend's Honda 1300 Shadow that he just bought from someone who had stored it for four years. It was running poorly with lots of issues. A loud 2 into 1 collector with no baffling, no back pressure, it had to be run with the choke partially on, so it was starving for fuel. Either not jetted to the exhaust or plugged with varnish. I had to ride it from North Adams halfway down CT to his home since he had injured himself. I gave it three caps of additive and ran the tank well past reserve. Gassed up just before his house and it was running well with the choke off. -- Kurt P. - N Adams, MA
Honda 1300 Shadow
Friday, June 24, 2016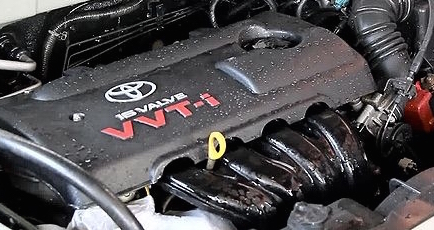 CERMA is the real deal! If you follow the instructions after applying product to your oil, you will notice less noise, better fuel economy, about 1.5 miles more per gallon! Add to your dirty oil with about 2k miles before you have to change it again. This stuff works, and works very well! I am a happy customer who bought at the Cerma web site itself. -- ReachMe via Amazon
Happy Customer
Sunday, September 28, 2014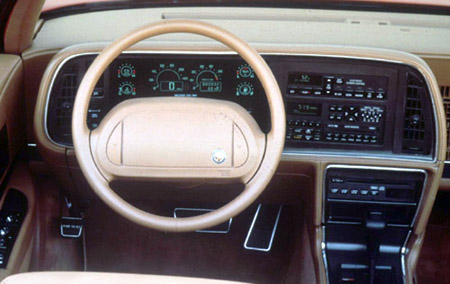 Purchased a 1990 Buick Reatta with 143,000 miles on it. It runs great and can only run better with the Cerma products I just purchased (Cerma Engine Value Package) and based on the success of your products in my other vehicles! 1997 Toyota Avalon, 1991 Mercedes 420SEL, 1988 Cadillac Eldorado and 2006 Mercedes E350. Thank you! -- Raul Y.
1990 Buick Reatta
Friday, June 10, 2016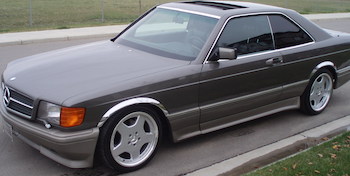 I never bother writing reviews, however, this product is FANTASTIC!! 560 SEC Benz with 113k miles, about 30k since valves...UNBELIEVABLE!! Cold start on 1st turn of starter EVERY time, not the 4-6 turns... After the results with oil treatment, did tranny, power steering and fuel treatments... Tires squealing out of stand still when pedal punched AND chirping again into 2nd gear...with an automatic. Strongly recommend to anybody who wants increases performance and efficiency and reduces emissions and wear and tear... I went for 1st ever Cali smog test...guy was shaking his head saying these older benzs with big motors are a problem...passed with flying colors. This is product is the real deal. -- Pdidheon via Amazon
1990 560 SEC Benz
Monday, March 23, 2015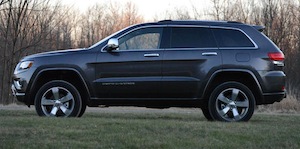 Cerma Engine Treatment. My wife bought a brand new 2014 Jeep Grand Cherokee last September. She had approximately 15,000 miles on the engine when I added the Cerma Engine Treatment. After the suggested 3,000 miles I changed the oil and used CERMAX 5-20W oil. She drove an additional 3,000 miles. The new Jeeps have a built in MPG screen and I almost didn't believe the results. She is getting 4 more MPG on the highway and 3 MPG more city driving. I found this to be almost unreal since this was a BRAND NEW ENGINE!! Excellent product would recommend it and have recommended it to many others! --Dan P. Brookfield, CT
2014 Jeep Grand Cherokee
Tuesday, May 5, 2015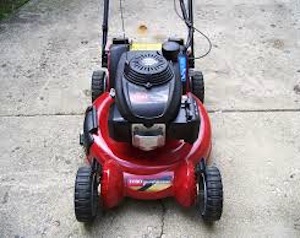 GREAT product I use CERMA in EVERYTHING from my TORO push mower to both my Chevrolet vehicles with GREATLY improved gas mileage & lawn mower that runs like a "swiss watch" As long as CERMA is around I will be a Loyal customer, Thanks!

Re-posted from General Testimonials Aug 22/2010 by Admin
Toro Push Mower
Sunday, August 22, 2010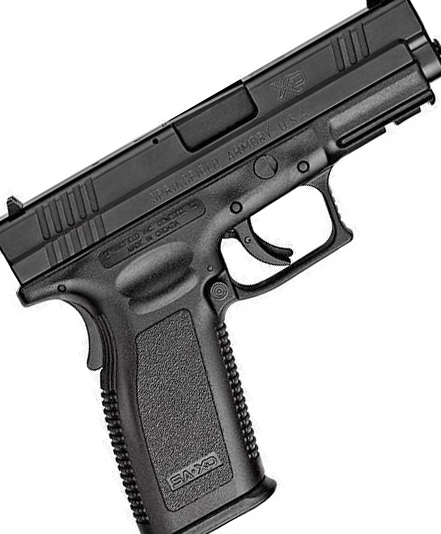 I used the Cerma foam treatment in the following handguns: .44 revolver, .357 revolver.40 semi, .357 sig semi and AR 15 .223 rifle so far. I am very pleased with the results of all barrels. Next shooting session only required the use of bore snakes to clean the small amount of debris. Lead staining and haloing left on the front of revolver cylinders that require a little wire brush scrubbing I use the Cerma lube for this. The spray works good on the actions. I use the lube on slide rails, slides and the outer surface of high friction areas of the barrels. I have recommended the products. -- Dale W. / DWJR Firearms Training / Rochester, MA
.44 revolver, .357 revolver.40 semi, .357 sig semi and AR 15 .223 rifle
Wednesday, October 7, 2015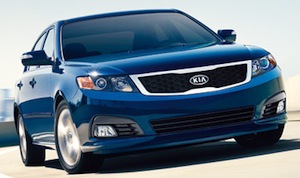 Good afternoon,
I wanted to report your product results for my 2009 Kia Optima with 35k miles. I added a bottle to the automatic transmission and have experienced a much smoother shifting pattern. Otherwise not much to report.

I added one bottle to the engine oil and have noticed a significant decrease in engine operating noise. So much that at idle I often feel as though the engine stalled out due to lack of any noise or vibration. This is a tremendous improvement over the engine operation prior to the addition of your product. The largest single benefit seems to be an MPG improvement from 27mpg to 30 mpg which constitutes a 10% improvement.

These benefits took about 1,000 miles to really become apparent. I look forward to adding a bottle to my wife's 2003 Ford Expedition with 120k miles and I will report any changes for your records. Sincerely, --Kevin (08/05/2010, 11:59 AM)
2009 Kia Optima with 35k miles
Thursday, August 5, 2010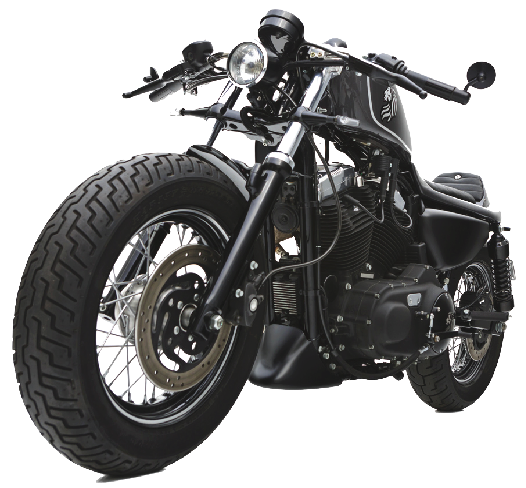 I was your biggest skeptic. I bought the Cerma Engine Treatment because of how passionate you were about the product. It has been sitting on my toolbox for months. I put Ii t in the bike today and within an hour I noticed it working. Wish I hadn't waited so long. What have you got for my tranny? -- Joe Matteis Branford, CT via text from CermaLube
Joe M. Branford, CT
Sunday, July 17, 2016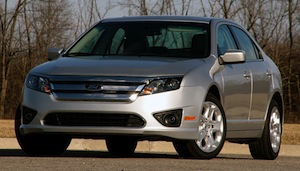 8/27/14 - FYI! I had my car at the dealer this morning for a recall service appt. My 2011 Fusion with 81k miles on the 2.5L 4 cyl duratec engine was "quieter then a brand new engine in any car found on the lot..." according to the service technician who worked on the car.

8/14/14 - When I changed to Cermax 5W20 on 7/8 I had 73,903 miles. Today, I have 80,533. This is the result of two round trip drives, one to Las Vegas, NV and recently to Albuquerque, NM. Both drives stressed the engine! I drove through extreme temperatures of 102' -104' degree heat, the a/c loading the engine, and sustaining highway speeds of 75 - 80 mph through the mountains of Colorado and Utah, and the desert of New Mexico. The engine remains quiet and runs smooth

8/3/15 - Just an update. I've not driven my car since 7/22, after returning from Vegas, a 3,400 mile trip. I'm prepping to drive now on another trek to Albuquerque on the same oil and filter. The engine sounds very quiet.

5/20/15 - A quick&nbspRead more
Immediate improvement! - 2011 Ford Fusion SE
Sunday, October 11, 2015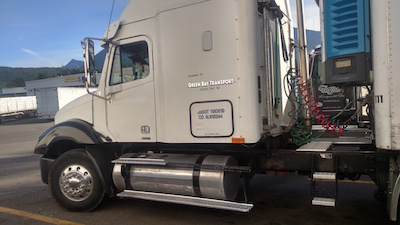 Thank you Cerma! The day I put Cerma in my engine it smoothed out my choppy idle at 800rpm. And even today it is still getting 5.5mpg to 6.0 mpg driving to the Northwest and back to the Midwest a majority of the time. I added Cerma in at 825,000 miles, now truck has 1,016,000 miles. I think my engine should have been in-framed when I first got it. But Cerma allowed me to keep running. Initial fuel mpg was 4.5-5mpg per long trips. And just the other day I averaged 5.5-6.1 driving east from From salt lake city, on I 80. My temp gauge pulling long grades loaded at 79k never got above 220°. And on level road my temp would sit at 185°. Thanks again! -- Vincent J.
Freightliner 12.7 Series 60 Detroit
Monday, October 19, 2015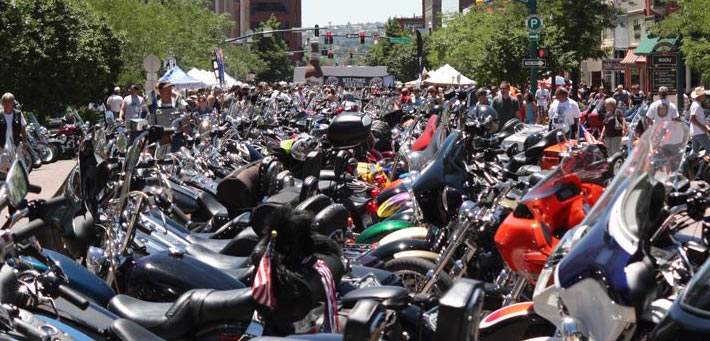 Thanks for the emails, i am getting better gas millage in my bike, was at 39 MPG. I am now getting 43 MPG after 300 miles of riding on Cerma! --Greg J. – Wolcott, CT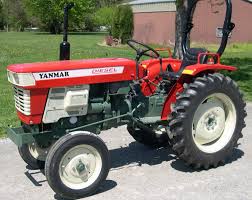 I was a skeptic, but when I added the Cerma Engine Oil Treatment to my Yanmar, the change was amazing! Within 20 minutes the engine smoothed out, became much quieter, and is clearly running much better. I can pull an extra 300-400 rpm – that means more horsepower out the shaft – without smoking from overloading the engine. I've also started using the fuel treatment and it seems like she's running cleaner, too.
Thanks, Chuck W. Danvers, MA
Yanmar Tractor
Thursday, September 3, 2015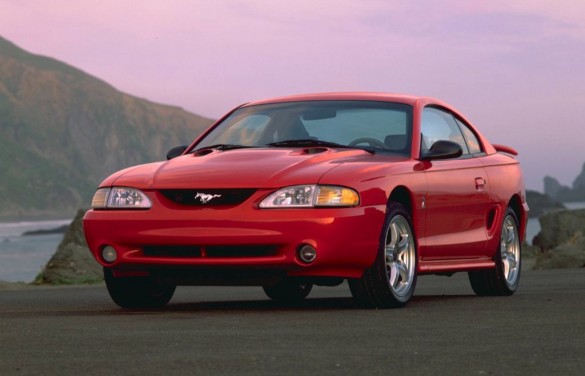 I have gone through 1000 miles of engine treatment+Transmission fluid change followed by 4000 miles of Cerma oil ->Filter change -> then another 1000 miles. So I have posted on Veloster forum that I used to get 26.8 MPG at my best on 100% highway trips (cruising at 75~80mph). Here is the MPG calculation done by OBD II. It was 80% Highway + 20% local, cruising at 65~70 on highway

Well.. even though the benchmark trip was at higher speed, overall 23% improvement shows even if i travel at the same speed, i will still get over 10% from the previous reading. Thank you so much!
Sungyoung Kim (admin E-Mail Post)
1998 Ford Mustang V6 168,000 Miles
Thursday, June 12, 2014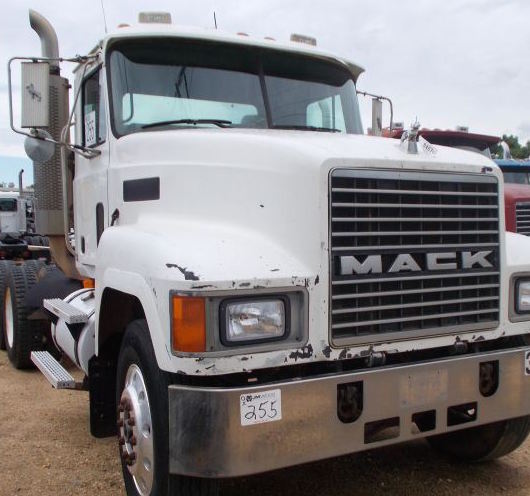 This stuff is crazy good although I need to replace injection pump on my Mack 350. This product made the truck run the best it has done for a year. Almost made me forget the pump. Suggestions for a new pump? -- Peter P. via Amazon (Verified Purchase)
Mack 350
Sunday, July 24, 2016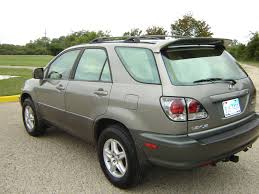 I've tried them all and Cerma is by far the best product on the market! Better fuel economy, my engine runs smother and quieter than when I had it rebuilt, you can feel the increased power through out the power curve and I fill up less than I deed prior to treating my engine and am now running the incredible EVO oil. If you want the very best for your vehicle then you need to try it out for yourself, you will not be disappointed.
2002 Lexus RX 300
Sunday, September 7, 2014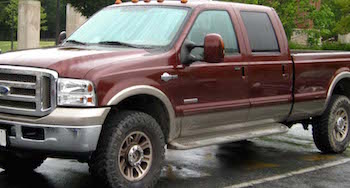 Works. 'Lil spendy but damn worked. Bought In april 2014 used in my '04 6.0 F350 4x4 an put some in my dad's dodge '05 3500 5.9 he even commented + on this, wish could afford more often tried others this works the best for me an my 6.0. Great product the Diesel fuel treatment better harmonics an better MPG so much so I am ordering again. -- D. Watson via Amazon (Verified Purchase)
2004 Ford F350 6.0
Tuesday, March 8, 2016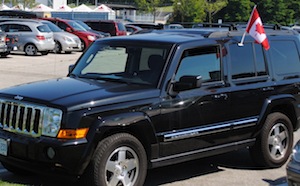 I've already used Cerma STM-3 Engine Treatment on 1 vehicle and plan to use this shipment to do a second. Great product, great support. I love this product, and keep buying it when I discover a friend or acquaintance who needs it too. Thanks! – Stephen Wild Post 2 (04/13/2012, 07:46 PM)

In addition to treating the drive train of my vehicle with Cerma, I used the product in another application with the intent of verifying its effectiveness. We know Cerma fills in the unseen inperfections on a metallic surface, but all the moving parts in a vehicle drive train are relatively massive and hidden from sight. I wanted to try it on something much less massive and more accessible to sight, sound and feel. So treated the cutter block and screen of my electric shaver with Cerma. In this application, the moving surfaces are powered by a tiny motor compared to the motor in a car or truck, and the surfaces involved are much smaller. But I thought it should still work to fill in the microscopic&nbspRead more
Jeep Grand Cherokee
Friday, April 13, 2012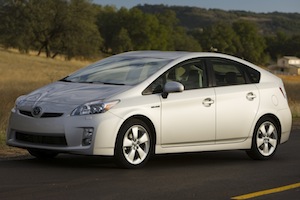 6/3/2015: John, I have been using the Cerma Evo grade oil in my 2012 Prius for over a year now an was thrilled to get 53-54 miles to the gallon. Recently, I just got lazy one day and took my Prius in to the Valvaline oil change and had them put in their top of the line fully synthetic to the car. The next six tanks of gas gave me no better than 47 m.p.g.!............Yes, that's right, the brand new clean conventional oil gave me a 6 m.p.g. reduction in gas mileage after I removed the Cerma Evo Oil. Cerma oil is in a class of one! This is the best oil I've ever used period! Thanks again! ---Steve A. (Cincinnati)

6/4/2014: John, the new technology in the EVO Motor Oil is the real deal for sure. I have seen my gas mileage increase to over 650 miles a tank in my 2012 Prius (58 M.P.G.) Each tankful of gas just got more and more miles after the EVO oil was put in and I love the ideal of having a Self-cleaning oil the Prius engine! *:) happy I will never have to go back to conventional&nbspRead more
2012 Prius (58 MPG)
Wednesday, June 3, 2015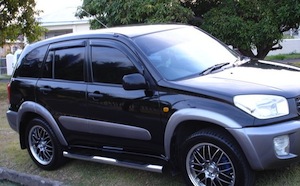 Hi,
Well I have been using Cerma in my 2002 Toyota RAV-4 with 130,000kms.
And what a difference, my gas mileage has improved 15-20% avg, the engine has more power, and seems smoother. I am really surprised that such a little bottle of fluid actually made a big impact. I'm sold for life ..:)

Really quite pleased, so far I have about 400kms in usage, I plan to take it out around 900kms. The gas savings alone was such a big help, thanks guys for making something that actually made a difference in the way my car drives.
Cheers, Nick
2002 Toyota RAV-4
Tuesday, August 31, 2010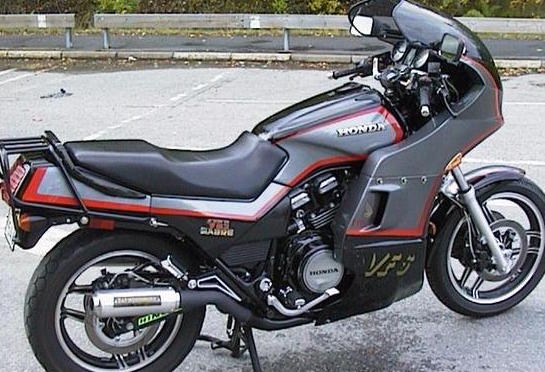 I recently SiC treated a 1100cc motor on a 1984 Honda v65 Sabre VF100S and began with these compression numbers:

Cylinder #1: 120/170 Cylinder #2 : 142/170 Cylinder #3 : 138/170 Cylinder #4 : 140/170

After treatment, compression improved significantly. My post-treatment numbers were:

Cylinder #1: 168/170 Cylinder #2: 172/170 Cylinder #3: 168/170 Cylinder #4: 170/170

After treating the sump with the Motorcycle treatment I drove the cycle for about an hour at middle speeds (45-55mph). The cycle, after about 5 minutes began to operate more like a new cycle. It had significantly more engine balance and harmonics. The engine idled more smoothly, and climbed up seamlessly across the middle range rpm's. It truly smoothed out any hesitation and delay across the entire power band. I re-synced the carburetors and the idle could have been set as low as 500rpm's. THAT'S ABOUT 600 RPM'S UNDER THE STOCK SETTING.

The 1984 Honda's also had a wet sump design&nbspRead more
1984 Honda v65 Sabre VF100S
Wednesday, October 14, 2015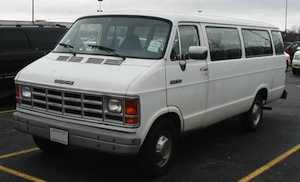 I have used Cerma for about 4 months on different cars and one small truck.

Our 1991 Subaru was getting 19 to 20 miles per gallon when I treated the engine only and saw no increase in mileage but my wife complained about the increase in power because the car had a slow shift into third gear and acted like it was slipping. I soon treated the automatic and it slowly started shifting better and better until now it shift very crisp between all gears. I will soon drain the fluid and get the junk out. I now get 25MPG city or highway all the time. It is great

I also have a 2002 Chrysler AWD mini van. I treated the engine and saw huge power and a smooth running 3.8 in a short time. No increase in MPG. When I treated the transmission I fiiled the tank with high octane fuel and got 24.4 MPG. The best I ever got with the gas hog was 17.5. Since then I have seen a big difference with the types of fuel and the way my wife drives and the average is about 19 to 20 MPG (it depends on the fuel,&nbspRead more
1991 Subaru, 2002 Chrysler AWD Mini Van, 1988 Dodge Box Van
Saturday, May 12, 2012
Note on Testimonials
In accordance with the FTC guidelines concerning use of endorsements and testimonials in advertising, you should be aware of the following:

• Testimonials displayed are given verbatim except for correction of grammatical or typing errors. Some have been shortened where the testimonial was lengthy or portions were repetitive.

• Customer testimonials received are individual experiences by persons who have used our products, and the effectiveness of our products varies depending on each customer's situation.

• Testimonials and case histories reflect individual results and Cermastore.com does not assert that they are typical results you should expect to achieve.

Note: All Cerma products are backed by a 100% purchase price warranty, if you do not think you have received your monies worth in using our products, contact us.