Browse through Testimonials. Any questions, feel free to contact us.
Newest to Oldest -

Click Here

to go to the Testimonial List View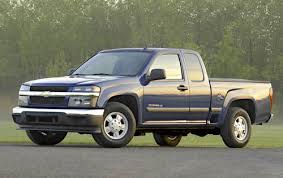 Update: 4/23/15: Rocket fuel. Just wanted to say that I have now treated all three of our autos with the Engine, trans, and power steering treatments and they are running like new, if not better than new. Keep up the good work. Now I'm going to get the air cond. treatments for them and the house. Brad T.

Update: 2/25/15: I love the Cerma engine treatment. I now have 800 miles with the engine treatment and my 2007 Chevy Colorado has never ran better, and I bought it new with 13 miles on it. It purrs when I fire her up in the mornings with no vibration, and it used to vibrate bad, and what's crazy is I really thought that it was all in my head and that my truck would go back to normal after a week or so ,but it hasn't. It's only getting better. This stuff is so good I Just bought two more for our car and minivan and Three bottles of the trans. treatment. Can't wait to check them out. Thanks, Brad T.

Original 2/9/15: Just wanted to say that I poured in the engine treatment this&nbspRead more
Chevy Colorado
Thursday, April 23, 2015
Note on Testimonials
In accordance with the FTC guidelines concerning use of endorsements and testimonials in advertising, you should be aware of the following:

• Testimonials displayed are given verbatim except for correction of grammatical or typing errors. Some have been shortened where the testimonial was lengthy or portions were repetitive.

• Customer testimonials received are individual experiences by persons who have used our products, and the effectiveness of our products varies depending on each customer's situation.

• Testimonials and case histories reflect individual results and Cermastore.com does not assert that they are typical results you should expect to achieve.

Note: All Cerma products are backed by a 100% purchase price warranty, if you do not think you have received your monies worth in using our products, contact us.