Browse through Testimonials. Any questions, feel free to contact us.
Newest to Oldest -

Click Here

to go to the Testimonial Page View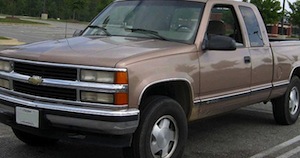 I recently stopped in at my local gas station to fill up like I do twice a week when I met the attendant (Ken Briscoe). We got to talking passing time while I was filling up when Ken asked me if I had ever heard of a product called cerma. I told him that I hadn't so Ken gave me his card with his number and the web address . Ken told me a little about the product. Being the skeptic that I am I put his card in my pocket and didn't think much else about it until I got home that evening and emptied my pockets and found his card. I thought what the heck so I got on the net and went to the web site and after reading all the testimonials and reviewing the information my curiosity was peaked. I thought to myself, if this stuff really does what it claims to do then it'll be worth its weight in gold. I called Ken the following day and asked him to order me two bottles of cerma engine treatment. In a few days Ken called and said that it was in so I stopped by as usual for my fill up at the&nbspRead more
Truck with over 105,000+ miles
Tuesday, August 31, 2010
Note on Testimonials
In accordance with the FTC guidelines concerning use of endorsements and testimonials in advertising, you should be aware of the following:

• Testimonials displayed are given verbatim except for correction of grammatical or typing errors. Some have been shortened where the testimonial was lengthy or portions were repetitive.

• Customer testimonials received are individual experiences by persons who have used our products, and the effectiveness of our products varies depending on each customer's situation.

• Testimonials and case histories reflect individual results and Cermastore.com does not assert that they are typical results you should expect to achieve.

Note: All Cerma products are backed by a 100% purchase price warranty, if you do not think you have received your monies worth in using our products, contact us.