Browse through Testimonials. Any questions, feel free to contact us.
Newest to Oldest -

Click Here

to go to the Testimonial List View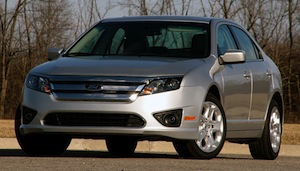 8/27/14 - FYI! I had my car at the dealer this morning for a recall service appt. My 2011 Fusion with 81k miles on the 2.5L 4 cyl duratec engine was "quieter then a brand new engine in any car found on the lot..." according to the service technician who worked on the car.

8/14/14 - When I changed to Cermax 5W20 on 7/8 I had 73,903 miles. Today, I have 80,533. This is the result of two round trip drives, one to Las Vegas, NV and recently to Albuquerque, NM. Both drives stressed the engine! I drove through extreme temperatures of 102' -104' degree heat, the a/c loading the engine, and sustaining highway speeds of 75 - 80 mph through the mountains of Colorado and Utah, and the desert of New Mexico. The engine remains quiet and runs smooth

8/3/15 - Just an update. I've not driven my car since 7/22, after returning from Vegas, a 3,400 mile trip. I'm prepping to drive now on another trek to Albuquerque on the same oil and filter. The engine sounds very quiet.

5/20/15 - A quick&nbspRead more
Immediate improvement! - 2011 Ford Fusion SE
Sunday, October 11, 2015
Note on Testimonials
In accordance with the FTC guidelines concerning use of endorsements and testimonials in advertising, you should be aware of the following:

• Testimonials displayed are given verbatim except for correction of grammatical or typing errors. Some have been shortened where the testimonial was lengthy or portions were repetitive.

• Customer testimonials received are individual experiences by persons who have used our products, and the effectiveness of our products varies depending on each customer's situation.

• Testimonials and case histories reflect individual results and Cermastore.com does not assert that they are typical results you should expect to achieve.

Note: All Cerma products are backed by a 100% purchase price warranty, if you do not think you have received your monies worth in using our products, contact us.