Testimonials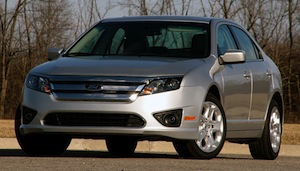 Douglas E.&nbsp

&nbspImmediate improvement! - 2011 Ford Fusion SE
10/11/2015
8/27/14 - FYI! I had my car at the dealer this morning for a recall service appt. My 2011 Fusion with 81k miles on the 2.5L 4 cyl duratec engine was "quieter then a brand new engine in any car found on the lot..." according to the service technician who worked on the car.

8/14/14 - When I changed to Cermax 5W20 on 7/8 I had 73,903 miles. Today, I have 80,533. This is the result of two round trip drives, one to Las Vegas, NV and recently to Albuquerque, NM. Both drives stressed the engine! I drove through extreme temperatures of 102' -104' degree heat, the a/c loading the engine, and sustaining highway speeds of 75 - 80 mph through the mountains of Colorado and Utah, and the desert of New Mexico. The engine remains quiet and runs smooth

8/3/15 - Just an update. I've not driven my car since 7/22, after returning from Vegas, a 3,400 mile trip. I'm prepping to drive now on another trek to Albuquerque on the same oil and filter. The engine sounds very quiet.

5/20/15 - A quick note to you about my experience with the 2 oz. engine treatment. I added the CERMA to my hot engine oil with the engine off because I was unable to with it running. Following the instructions, I drove the car for 20 minutes, about 25 miles combined city/highway driving and noticed an immediate sound and operational difference in the engine! It was quieter and idled so smoothly, it gave me the impression the engine was not running. WOW! I am impressed.

I am beginning this journey on a 2011 Ford Fusion, 2.5L 4 cyl engine that has used Amsoil Signature Series 5w20 for three years. This car has performed flawlessly on several long distance road trips, and I will be taking the car again on two more long trips in the coming months that will total about 6k miles combined total miles. I wanted to make sure my engine holds up and continues to deliver the 29 mpg I've been getting. I suspect (and hope) the mpg will improve over time as I continue to drive around with CERMA in the engine.

Thank you so much for talking with me the other day and answering my questions about CERMA. I do appreciate the time you spent explaining your reasons why you designed such a fantastic product and have kept it close to home! The next CERMA products I'm going to be ordering are the AC, Transmission and eventually the motor oil. I'm excited and looking forward to the long term results I experience and will keep you apprised of my experiences. Warmest Regards, --Douglas E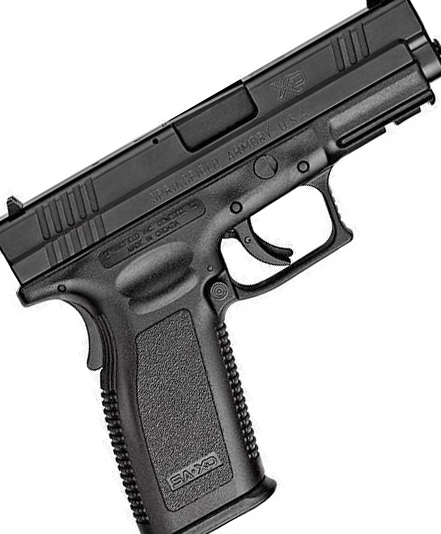 Dale W.&nbsp

&nbsp.44 revolver, .357 revolver.40 semi, .357 sig semi and AR 15 .223 rifle
10/07/2015
I used the Cerma foam treatment in the following handguns: .44 revolver, .357 revolver.40 semi, .357 sig semi and AR 15 .223 rifle so far. I am very pleased with the results of all barrels. Next shooting session only required the use of bore snakes to clean the small amount of debris. Lead staining and haloing left on the front of revolver cylinders that require a little wire brush scrubbing I use the Cerma lube for this. The spray works good on the actions. I use the lube on slide rails, slides and the outer surface of high friction areas of the barrels. I have recommended the products. -- Dale W. / DWJR Firearms Training / Rochester, MA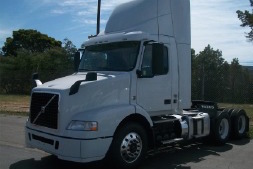 Chad S.&nbsp

&nbsp2015 Volvo Day Cab with A/T
09/29/2015
I just wanted to tell you about my Volvo semi that I drive. It is a 2015 Volvo Day Cab with A/T. It now has 39,500 miles on it. I treated it at about 10K and fuel economy increased even though it was a new truck to about 4/10 mile per gallon. When the oil was changed by the company the mileage dropped about 1/10 Mile per gallon (Not Cermax Oil). When I treated the trailer axles I gained about 1/4 mile per gallon. The truck rolls better and I have noticed that when going down hill I gain 4MPH after treatment than before treatment. I checked with one of the other drivers with the same truck running the same route. I am getting even after the oil change 7.3 MPG and he is getting between 7.0 and 7.1 MPG. I also have 8 tires on the ground compared to his 4 tires on the ground. -- Chad S. Osage, Iowa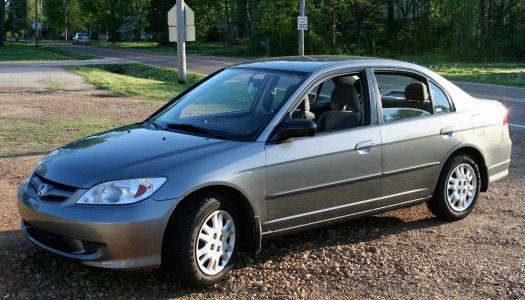 Scott S.&nbsp

&nbsp223,000 Miles
09/29/2015
Engine Treatment: Added CERMA and gas mileage has increased and harmonics are much better. Love to drive my car more than ever. Bought a car with over 223,000 hard miles. Added CERMA and gas mileage has increased and harmonics are much better. Love to drive my car more than ever. -- Scott S. via Amazon (Verified Purchase)

Transmission Treatment: Bought a car with over 222, 000 miles on it. Added it, and the trans works great. Still not finished yet. Much quieter and smoother. -- Scott S. via Amazon (Verified Purchase)

Fuel Treatment: Worked as advertised. Car runs smoother and got over 33 miles per gallon on a recent trip. Not bad for a v-6 with 234,000 miles on it! -- Scott S. via Amazon (Verified Purchase)

Power Steering Treatment: Worked as advertised in both cars I used it in. Especially my older Suburban with 223,000 miles. Had a pesky power steering unit that was giving me problems, but not any more! -- Scott S. via Amazon (Verified Purchase)

Robert K.&nbsp

&nbsp5.7l VZ Commodore
09/22/2015
i bought a ls1 5.7l VZ Commodore Utility at auction driving home the check engine light was on ( engine code low oil pressure) and the oil light came on and the engine had a knocking / ticking sound in the motor yet oil level was normal i knew i was in for a big $ repair job on engine. i was recommended to use Cerma by panacea bocaf in brisbane australia. I had nothing to loose so warmed up the engine and poured a bottle into the motor and wow!! what a difference it made in just about 10 minutes. The ticking / knocking noise was gone, the check engine light turned off and red oil light turned off. i was stunned that a product could do this. Mate this Cerma product is liquid gold as far as I am concerned. the more km i drove the better the motor sounded thanks for saving me from spending big $$$$. i will always use this product for any future vehicles I will own. -- Robert K. (Laidley, Australia)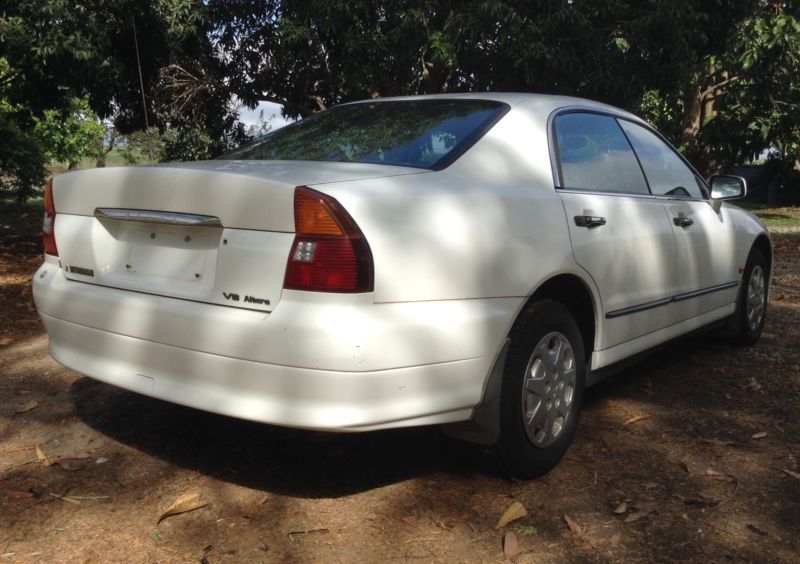 Robin V.&nbsp

&nbsp1996 Mitsubishi Magna V6 Sedan
09/10/2015
9/10/2015:
Hi, Just wanted let you know about the incredible results experienced with your Auto Transmission Treatment. I had already used the Engine Treatment around 1 ½ years ago and then added the Transmission Treatment in March 2014. When I first bought the car around 6 years ago the transmission randomly clunked a bit when stopping at lights. This clunk pretty much progressed to almost every time I stopped and was quite loud. I put the Transmission Treatment in before going on a 40 minute drive. My friend said, "If that fixes that clunk, I'll call it a miracle." I stopped at a couple of lights on the way and it was still clunking, however by the time I reached the 3rd set at around 15 minutes on the road, it stopped completely. Then all the remainder of the trip...zero clunk! It still happens on a rare occasion but is 95% better. It's a miracle!
P.S.: To me, the photos below are visible proof that Cerma continuously keeps engines clean. After seeing photo (left) posted by a member on the Veloster Forum, I checked the dipstick on the Mitsubishi (right). It's not a before and after shot, however I remember that previous to Cerma it was covered in hard lacquer and now 2.9 years later there is only a small amount of visible lacquer present above the top oil level. -- Photos available upon request - email
[email protected]
12/6/2014:
Dear Cerma Team, Thank you so much for your brilliant product! Cerma STM3 Engine Treatment literally saved my car… and saved me from having to buy a new one. My 1996 Mitsubishi Magna V6 Sedan had been gradually losing power and then was struggling to drive up any hill. For over 12 months it had also been burning around 1 to 1 ½ litres of oil per month. A friend recommended Cerma. Even though I had nothing to lose, it was still with some hesitation that I first used the Engine Treatment in January 2013. Wow! Within the first week the power was restored and I only added 1 litre of oil after 11 months. To my continued amazement, I noticed massive fuel economy improvement. Instead of using approx. half a tank of fuel when driving to my daughter's house and back it's using approx. one quarter of a tank! My car is now running better than ever and the driving experience is as smooth as glass. When driving slowly, the question still comes up… "Is the engine still running?", even though I know it's just so quiet because of Cerma. For me Cerma STM3 = Peace of Mind and Happy Driving! Thank you!!! -- Robin V. Winston Hills, Australia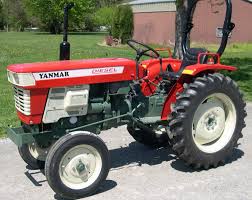 Chuck W.&nbsp

&nbspYanmar Tractor
09/03/2015
I was a skeptic, but when I added the Cerma Engine Oil Treatment to my Yanmar, the change was amazing! Within 20 minutes the engine smoothed out, became much quieter, and is clearly running much better. I can pull an extra 300-400 rpm – that means more horsepower out the shaft – without smoking from overloading the engine. I've also started using the fuel treatment and it seems like she's running cleaner, too.
Thanks, Chuck W. Danvers, MA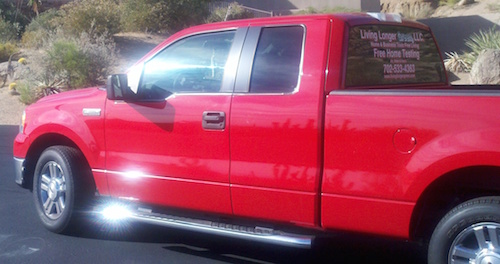 Capt. Gary Pylant &nbsp

&nbspFord F-150
09/03/2015
The amazing Cerma technology! The reason I say amazing is because I worked at Douglas Aircraft in the engineering changes on the DC-9 program way back in the early 1960's and we had a Cerma type product that did two things, stopped friction and heat, the difference was that technology back then was kept under lock and key in a high security vault. It cost $5,000 per ounce.

I take my hat off to John Murray and the Cerma team for breaking the code of this technology and making it available to the general public for just pennies a treatment. I know by putting the One Time Cerma Treatment in my car or aircraft engine that I can double the life of my engine and save thousands of dollars in oil changes, maintenance and fuel savings. Less friction and heat is a real game changer.

My bright red Ford 150 with the chrome and tow package that I bought brand new right off of the show room floor had 120,000 miles on it when I put the Cerma Treatment in my engine and transmission. I could hear the change in my engine the minute that I put the Cerma treatment in and I was having shifting problems with the transmission and now that has disappeared. I love the Cerma technology.

All I can say is thanks guy's… it works! --- Capt. Gary Pylant … (the pilot)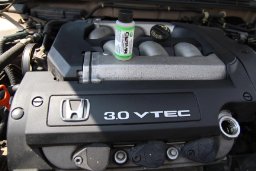 Spectacular Motoring&nbsp

&nbsp2001 Honda Accord V6
09/03/2015
1st attempt to test this Cerma engine treatment on my 01 Accord V6 - org 68,000mi on SEP-02 2015. Brand new Mobile 1 full synthetic oil w/ Honda genuine filter before engine treatment applied, this accord runs avg mpg 18 / 24. Engine seems quieter after 80+ miles on the road. -- Spectacular Motoring via Amazon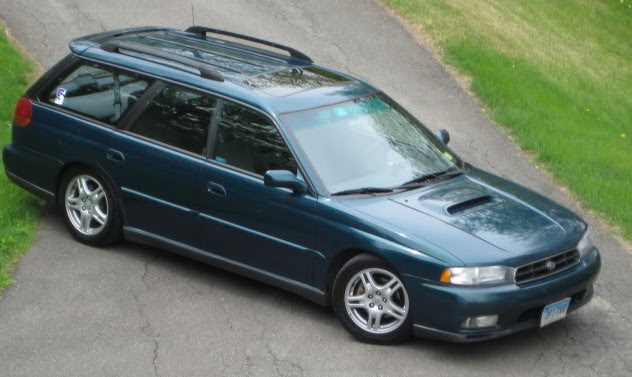 Ivo K.&nbsp

&nbspSubaru Legacy 1997 Wagon
09/01/2015
I have purchased 2oz of CERMA engine treatment with STM-3 and got a free 2oz of Fuel Treatment. Thank you for the gift! Vehicle is: Subaru Legacy 1997 Wagon , VIN: xxxG5LJ4WG08xxx, European version, 2.0lt. Engine, AWD, NON Turbo. Mostly driven on LPG(85-90% of the time)!!!

I have just added 1oz of Fuel Treatment to half a tank (full tank is 15.9 Gallons) and only after 50km driving my very old "piston knock" was gone. Seriously, I have not yet touched the 2oz CERMA engine treatment.
This thing (Cerma Fuel Treatment) scares me, just like it is an alien technology. Considering that in March 2014, I tried a "Nano Energizer" from Korea and it only worked for a month. Now I have the "X-1R Engine Treatment Concentrate" (March 2015) and the knocking is still here, or I should now say WAS, since after Cerma Fuel Treatment, it is gone. ---Best regards, Ivo K.