Testimonials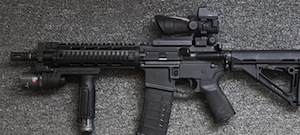 Dan P.&nbsp

&nbspColt AR-15
05/05/2015
Cerma Gun Lube. I followed the instructions as directed. I shot a 30 round magazine as fast as I could pull the trigger out of my AR-15. After shooting the rounds I accidentally brushed the barrel of my gun with my forearm and instinctively pulled it away so not to get burned. However, I noticed that the barrel wasn't hot. There was probably a 10 second window from the last shot to my touching the barrel. The barrel is a Colt Match Target Barrel. It is a bull barrel for a 5.56/.223, not the standard barrel, so it is thicker. Yes, the barrel absolutely heats after 30 rounds, so I will advise you not to touch any barrel after shooting. The gun I used had a gas block with rapid fire. Ammo used was standard ball ammunition, not reloads. I called my friend over, who also buys Cerma products, and said to him "Want to see how tough I am?" and I held the barrel of the rifle with my bare hand. He stood in awe and could not believe it. I now understand that the metal treatment greatly reduces friction which reduces heat. Just another Great Cerma Product!!! -- Dan P. Brookfield, CT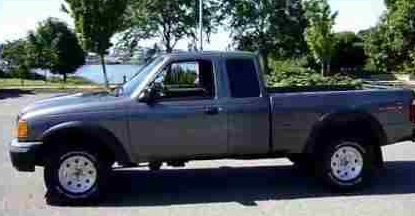 CJ&nbsp

&nbsp2004 Ford Ranger, 4.0L, non-turbo, 4 spd automatic 4X4
05/03/2015
When I first went to use this product, I was a bit skeptical, I had an issue with my truck starting. I had tried every chemical to run through the gas tank claiming to "fix" rough starts, all of them failing miserably. I ran the Cerma fuel treatment through and sure enough, next day, my truck started up beautifully. That was enough to convince me to try the transmission treatment to see if it could handle the transmission issue, sure enough after running it through my transmission for a couple hundred miles, 1st to 2nd smoothed right out. Now I've got the engine treatment. This is the only liquid I've ever seen that actually not only works and does what it says, but exceeded my expectations. Excellent product! -- CJ, Danbury, CT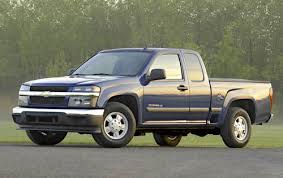 Brad T. &nbsp

&nbspChevy Colorado
04/23/2015
Update: 4/23/15: Rocket fuel. Just wanted to say that I have now treated all three of our autos with the Engine, trans, and power steering treatments and they are running like new, if not better than new. Keep up the good work. Now I'm going to get the air cond. treatments for them and the house. Brad T.

Update: 2/25/15: I love the Cerma engine treatment. I now have 800 miles with the engine treatment and my 2007 Chevy Colorado has never ran better, and I bought it new with 13 miles on it. It purrs when I fire her up in the mornings with no vibration, and it used to vibrate bad, and what's crazy is I really thought that it was all in my head and that my truck would go back to normal after a week or so ,but it hasn't. It's only getting better. This stuff is so good I Just bought two more for our car and minivan and Three bottles of the trans. treatment. Can't wait to check them out. Thanks, Brad T.

Original 2/9/15: Just wanted to say that I poured in the engine treatment this morning and drove about an hour 60-70 miles. My Chevy Colorado which is usually very shaky because it is a inline 5 cylinder (did not know that at the time I bought the truck but that's another story). Anyhow my truck no longer shakes. When I got home I went inside ate lunch and then went for another drive just to see if it was all in my head, I fired up my truck and low and behold it runs smooth. I only hope that it stays this way. So far so good. Oh yeah today is the 9th of Feb. 2015 at 3:44 EST. Will keep you up to date in the future on how things are going. You have my permission to post this if you wish. Thanks, Brad T.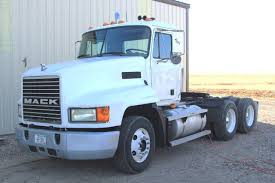 deliveredtrucking@&nbsp

&nbsp2002 Mack Semi
04/23/2015
I own a 2002 Mack semi. My truck started using 2 to 3 gallons of oil per week. I was told I needed to rebuild the motor, rings, sleeves, rod, and main bearings. The motor had an excessive amount of blow by. I added Cerma and followed the instructions carefully. Over the next three days the truck used less than a half gallon of oil. Six months latter the truck has not used any oil between oil changes, and the blow by has almost disappeared. At my last oil change I pulled an oil sample. On a million mile motor the iron should have been between 50 and 120 parts per million. A new motor should be between 30 and 40 parts per million iron. My oil sample came back 20 parts per million iron and less than 5 ppm of other wear metals. The oil sample was taken at 18,000 miles on the oil and over a month of idol time. The numbers should have been elevated based on the miles and time on the oil. I have seen a ten percent in fuel economy in all of my trucks. This is the best product you can get for your truck or car!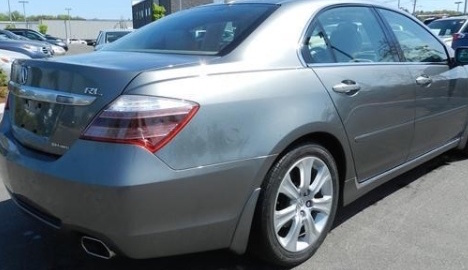 MichiganSooner&nbsp

&nbsp Acura RL Automatic Transmission
04/13/2015
Fuel Treatment from April 14th, 2015: Great stuff. My gas mileage definitely goes up steadily, as per my digital gauge, when I use this stuff. I absolutely love this product. My engine runs very smooth with this product. Highly recommended. -- MichiganSooner via Amazon

Transmission Treatment from Oct 26th, 2014: Had a rough (down) shifting Acura RL automatic transmission; other products helped but not past the short-term. This product worked like a charm. There is zero problem now. I could not be more pleased. -- MichiganSooner via Amazon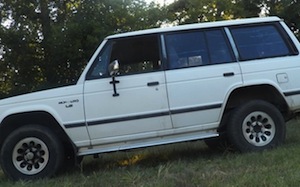 Chris C. &nbsp

&nbsp1990 Mitsubishi Montero
04/07/2015
What the ......, this stuff actually works!
Here's the story...1990 Mitsubishi Montero that I bought new. First it was the unofficial Cheerleading Team vehicle for my daughter and now it is the unofficial Baseball Team vehicle for my son. Currently at 144,853 miles. I was turned on to CERMA by a gear head/mechanic friend of mine who swears by this product. Honestly didn't believe him, I actually tried it to sort of prove him wrong! Engine oil treatment first. When I added the treatment the engine ran smoother and quieter, literally within minutes.

Drove the Montero like that for around 2,500 miles then did an oil change. I did the oil change myself with the aforementioned gear head/mechanic. (By the way, the oil came out very dirty as a result of the treatment cleaning the engine). Added CERMA Motor Oil and noticed more power, and even smoother running than before.

NOW HERE IS THE KICKER.......my friend had the oil that we took out tested and the test showed that I have anti-freeze contaminating my motor oil. Supposedly if I don't replace head gaskets and or check the block for a crack and possibly have to replace (both costing about half of what the vehicle is worth) it would only be a matter of time before I cooked the engine. That terminal diagnosis was over 8,000 miles ago when I switched to the CERMA motor oil ......and I'm still running strong! -- Chris C.

I contacted the folks at CERMA and went over this with them and came to understand that the CERMA engine oil treatment and CERMA motor oil actually "TREAT THE METAL" of the moving parts as a form of lubrication as opposed to just being a lubrication between the metal parts.

Will post again when I hit 15,000 miles on the new oil!

Thanks CERMA!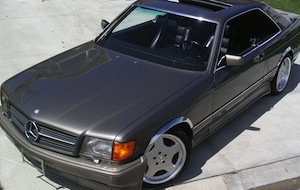 Patrick M.&nbsp

&nbspMercedes Benz '91 560 SEC
04/06/2015
CERMA IS THE REAL DEAL!!

I heard about Cerma oil treatment from a friend who had amazing results with a sluggish high-mile Acura minivan. I treated my Mercedes Benz '91 560 SEC (113k miles) 4 weeks ago with Cerma engine, transmission, power steering and fuel treatment and can report INCREDIBLE results. 1-click cold start ka-vroom EVERYTIME (as opposed to 4-6 turns to catch). The power seems unreal...squealing tires from a dead stop with 3/4 pedal - Even chirping tires into 2nd gear with pedal pined...on an automatic!! The transmission now shifts much smoother and the large shift bump typical of my gears is so much smoother. I have 350 miles since treatment and the car runs FANTASTIC. I had my 1st California smog test 2 weeks back and the technician was nervous I wouldn't pass beforehand saying these old cars with large V8s often have SMOG trouble. I guaranteed him it would pass knowing the difference in my vehicle since treatment. Car passed with flying colors, tech said "I guess you really know your car!"
I also treated my wife's '09 BMW X5 (55k miles) with engine and fuel products and it feels like a new car! VERY quick and snappy. When I added the treatment to her running engine the noise IMMEDIATELY quieted down so much that it actually startled me!!
I have told everybody about Cerma, and half my office has ordered it and a bunch of family members!
Thanks John for taking the time to explain the Cerma difference...Cerma is THE REAL DEAL!!
Going forward, ALL of my vehicles, boats. ATVs, and A/C units will be getting the Cerma treatment!!! The increased performance and efficiency combined with the reduced wear and tear make this the ideal product for me because I love to take care of my stuff, much of it vintage or collectible. -- Patrick M.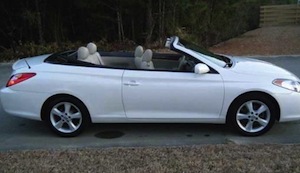 Dave P&nbsp

&nbsp2007 Toyota Avalon
04/03/2015
Just treated my 2007 Toyota Avalon with the Cerma Engine Treatment and the Cerma Transmission. Car is running smoooooth (the vibrating is down to almost zero)- thanks Cerma. The engine also had a slight miss when I accelerated. Already noticed a significant improvement and I'll let u know if it improves even further. -- Dave P. Kansas City, KS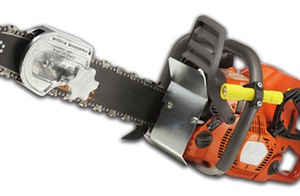 Chief Doug &nbsp

&nbspCarbide Chain Saws
04/01/2015
I think we performed a pretty significant experiment with your product today. My training officer did not return to the office but I will get more information tomorrow. We took 2 identical roof cutting carbide chain saws and had the same operator on the same roof make cuts one after the other. Both saws were clean and one was treated with your Cerma grease product. My mechanic also attended and I got this information verbally from him, report and probably a video that I requested to follow. One saw treated with the grease and the other without. The temperatures of the chain varied from 185 deg F (treated chain) to 340 Deg F (untreated) and the saw did 6 cuts straight (treated) vs. curving toward the end of the cut for the non-treated. The stuff worked pretty well. This was all verbal and I will try to tighten up the numbers etc tomorrow. Also this was done with my East Haven FD personnel and New Haven Fire personnel together which is how we have been training on some houses that I had a connection on acquiring for them. In addition my training officer and also New Haven's training officer are both Fire Engineering contributors and we did a national level video with them in the past so you may be able to get some large scale exposure from this. I will tie it up tomorrow and get it all straight from my Training Officer hopefully with a video. Chief Doug -- Douglas Jackson Sent: Wednesday, April 01, 2015 4:48 PM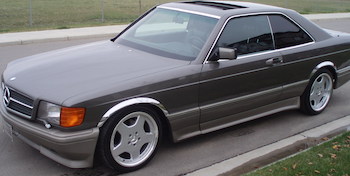 Pdidheon&nbsp

&nbsp1990 560 SEC Benz
03/23/2015
I never bother writing reviews, however, this product is FANTASTIC!! 560 SEC Benz with 113k miles, about 30k since valves...UNBELIEVABLE!! Cold start on 1st turn of starter EVERY time, not the 4-6 turns... After the results with oil treatment, did tranny, power steering and fuel treatments... Tires squealing out of stand still when pedal punched AND chirping again into 2nd gear...with an automatic. Strongly recommend to anybody who wants increases performance and efficiency and reduces emissions and wear and tear... I went for 1st ever Cali smog test...guy was shaking his head saying these older benzs with big motors are a problem...passed with flying colors. This is product is the real deal. -- Pdidheon via Amazon